As New Yorkers, we're used to maneuvering through small spaces, whether it be a packed subway car or our tiny kitchens. And while you may have grown accustomed to prepping meals on your coffee table, it doesn't necessarily mean your guests want to be a part of the process. With Thanksgiving upon us, we wondered where NYC apartments are located that have enough space to host Thanksgiving dinner?
The data scientists at StreetEasy crunched the numbers to find neighborhoods where renters and buyers are most likely to find homes fit for hosting. How did we do it? We searched all listings posted on StreetEasy over the past calendar year to date. Then, we filtered for keywords in listing descriptions such as "dining room" and "eat-in kitchen" to pinpoint areas with the highest density of listings with these attributes[i].
See below for the top neighborhoods where you can host a real, adult Thanksgiving dinner (and Grandma won't have to sit on an Urban Outfitters ottoman):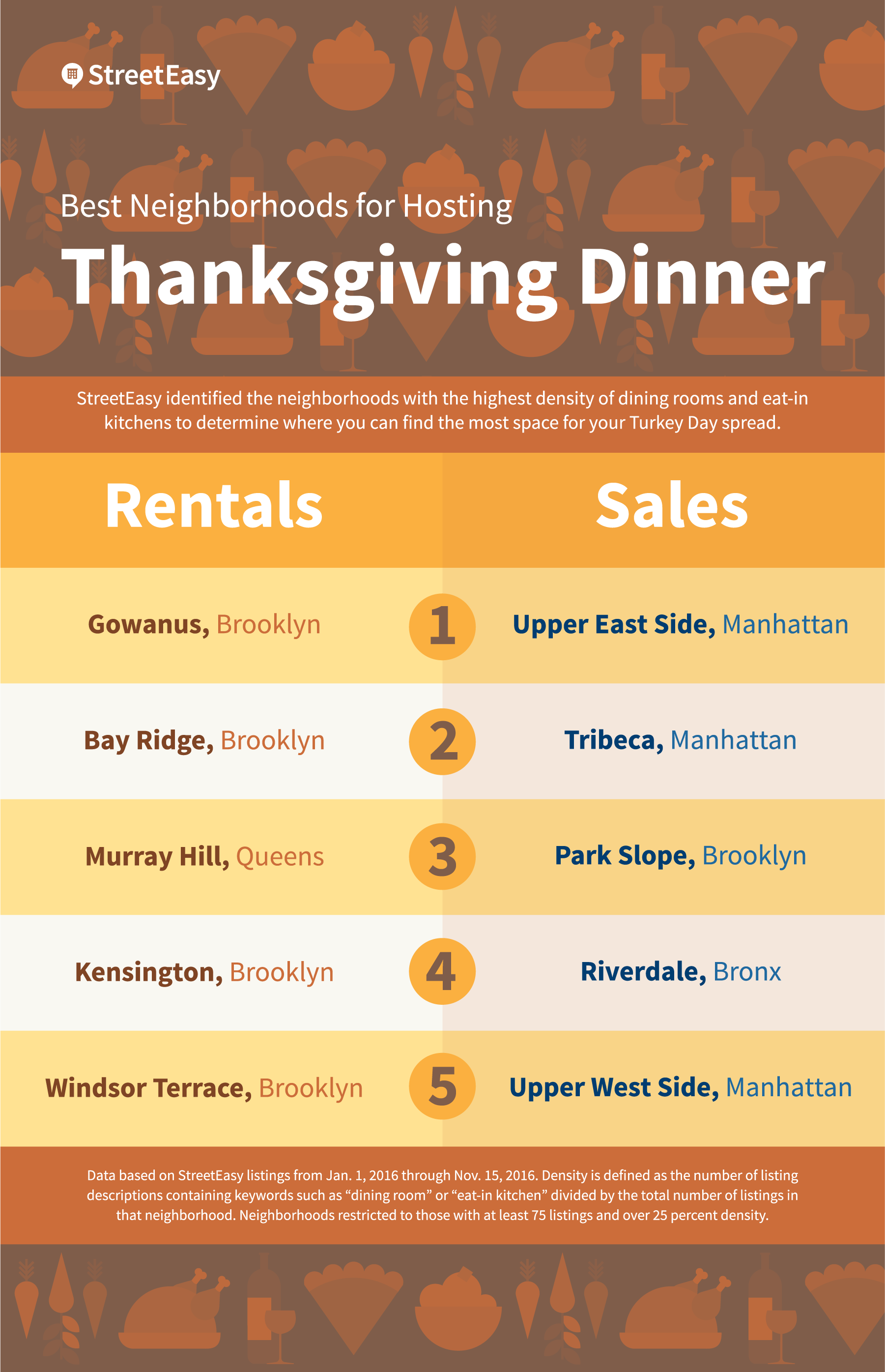 Hungry for some listings? Here are some of our favorites, featuring spacious kitchens and dining rooms where you can actually host a holiday:
Park Slope
$849K Two-Bedroom in Park Slope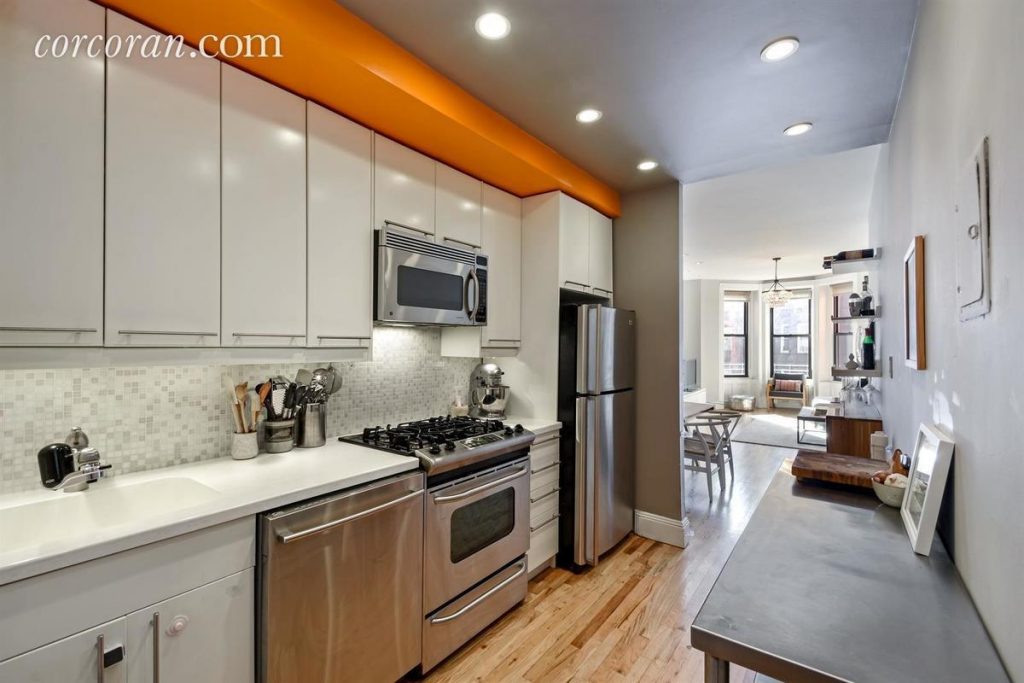 The kitchen in this two-bedroom Park Slope co-op is large enough for you and your most trustworthy sous-chefs to work on multiple dishes at once. It's been fully renovated and is outfitted with stainless steel appliances, a Corian sink and countertops, and plenty of cabinet space. The adjacent dining room is also spacious; it's large enough to accomodate a long dining room table, so you can keep your Uncle Frank and his opinions about the election far, far away.
$1.175M Two-Bedroom in Park Slope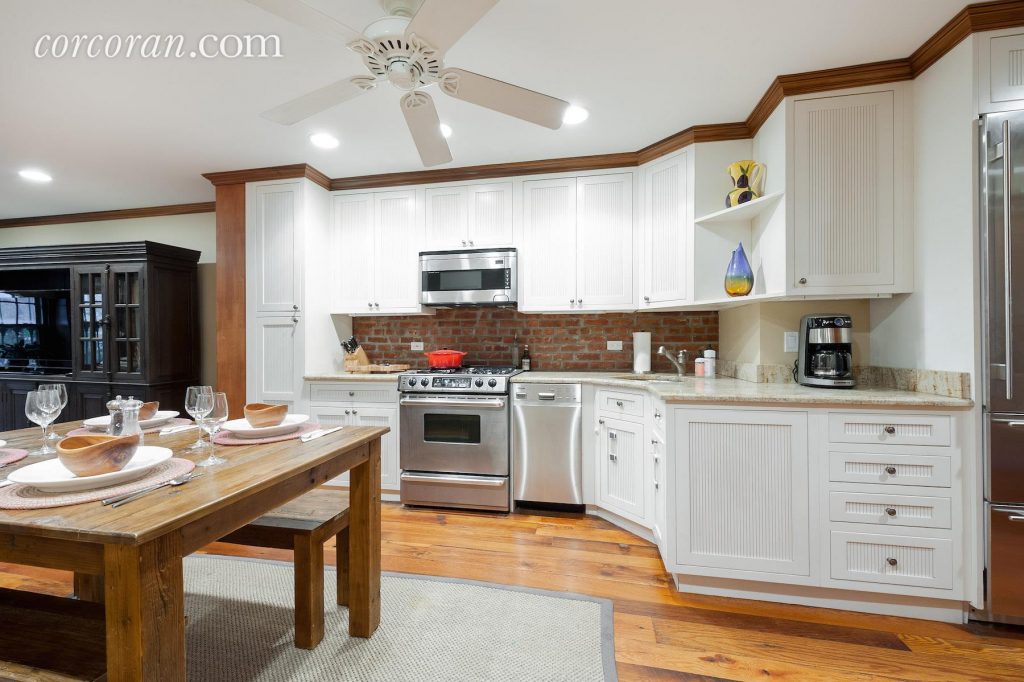 The open chef's kitchen at 493 13th Street #1 has everything a host could need, featuring ample counter space, a Sub-Zero fridge, a Miele dishwasher and plenty of cupboard space.
Upper East Side
$1.485M Two-Bedroom in Lenox Hill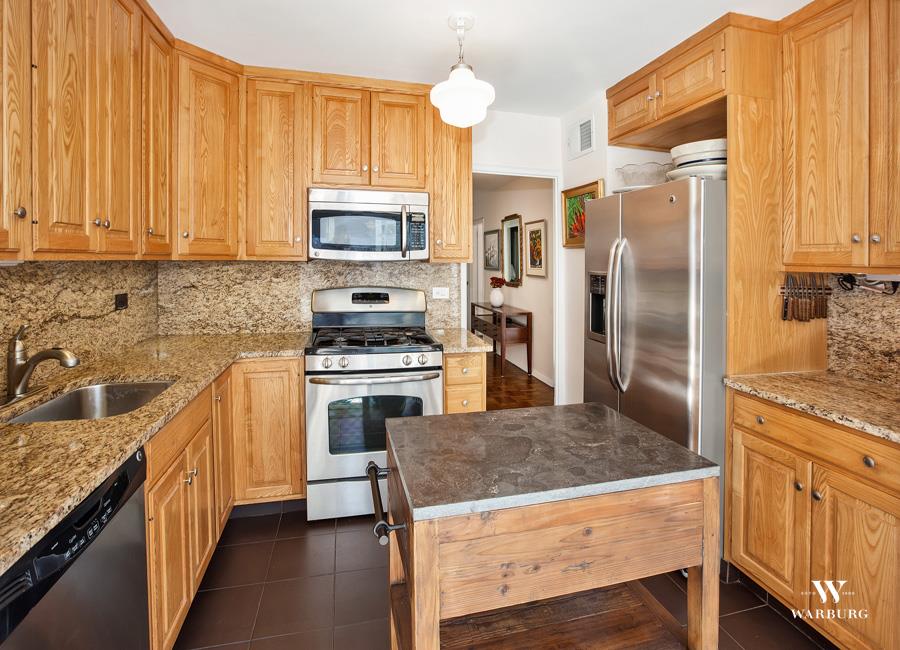 This two-bedroom apartment is fit for hosting. The kitchen features expansive counter space, including an island countertop where you can gently nudge your mother-in-law to chop on in case she starts micro-managing your knife skills. The separate dining room is large enough to comfortably seat six guests, but cozy enough that you won't be shouting across the table to pass the cranberries.
$949K Two-Bedroom on Upper East Side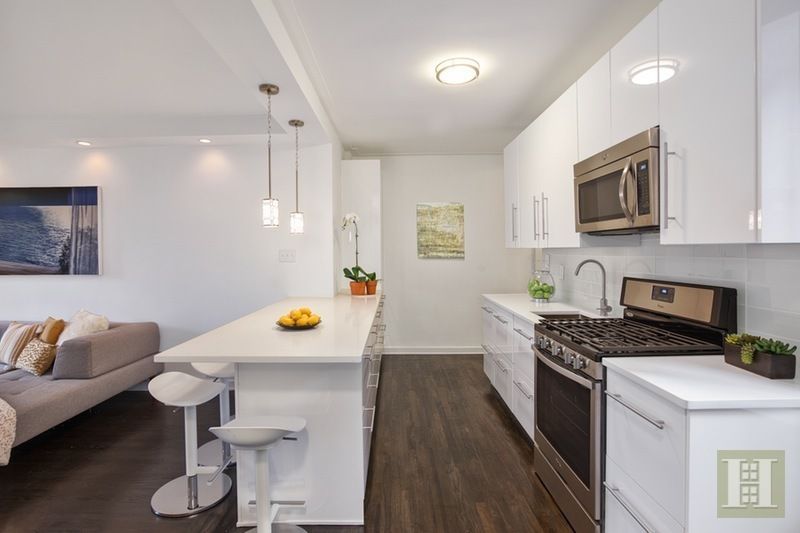 This open kitchen and breakfast bar allows you to talk to your guests while you cook, so you'll feel less chained to the stove. An abundance of white quartz counter and storage space will allow for less stressful meal prep, which, in combination with the stainless steel appliances, will have you feeling like a Top Chef.
Riverdale
$580K Two-Bedroom in Riverdale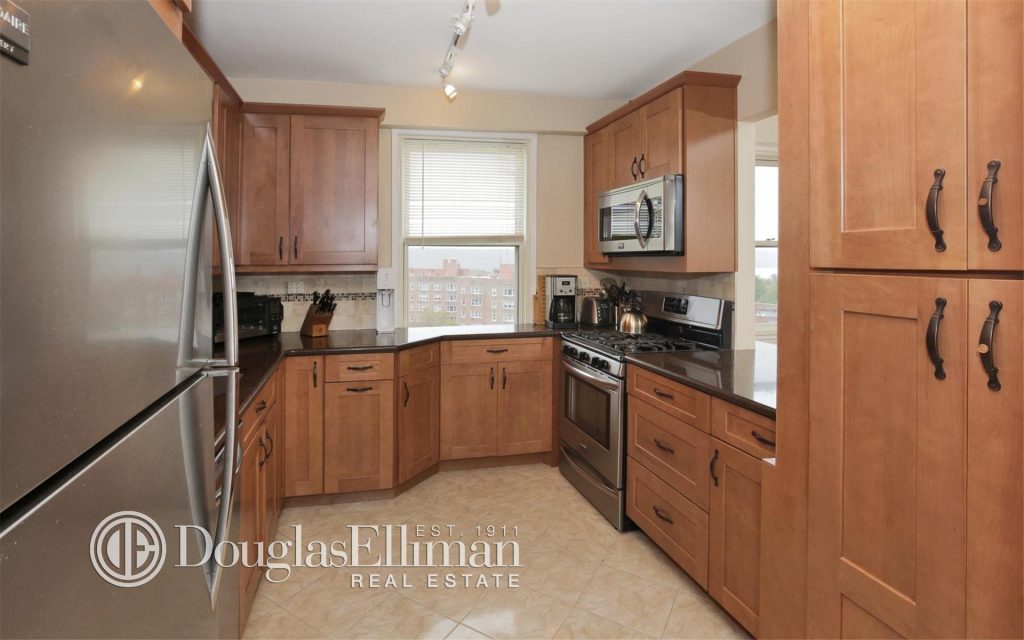 The window in this renovated kitchen is strategically placed next to the oven, allowing the smell of any accidentally charred dishes to escape before reaching your guests in the dining room. There's also an opening between the kitchen and the dining room, making it easy to serve up second helpings hot off the stove.
$1.495M Three-Bedroom in Fieldston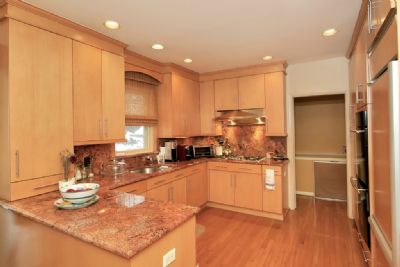 Is it unfair to feature a kitchen in a house alongside kitchens in condos and co-op apartment buildings? Maybe, but we're doing it anyway. This renovated eat-in kitchen features granite countertops, a five-burner Thermador cooktop, a G.E. Monogram fridge and Kitchen-Aid dishwasher. As if that weren't enough ammo to cook (and clean up after) a dinner for 20, the kitchen also has Jenn-Air double wall ovens — so the bird can cook in one all day while you swap out your three different potato dishes in the other.
Bay Ridge
$4,100/Month Three-Bedroom in Bay Ridge
Who says fancy countertops are only for sale listings? This Bay Ridge beauty has granite countertops and backsplash, so gravy splatters are an ease to clean. The kitchen also has stainless G.E. Profile and Fisher Paykel appliances sure to impress even the snobbiest of kitchen appliance connoisseurs (I'm lookin' at you, Mom).
Kensington
$3K/Month Two-Bedroom in Kensington
This open kitchen boasts ample counter space and stainless steel appliances. Plus, a massive dishwasher that will make you a little less resentful of the token relative who never offers to help.
[i] Data based on StreetEasy listings from Jan. 1, 2016 through Nov. 15, 2016. Density is defined as the number of listing descriptions containing keywords such as "dining room" or "eat-in kitchen" divided by the total number of listings in that neighborhood. Neighborhoods restricted to those with at least 75 listings and over 25 percent density.
Related: