After more than 200 days on the market, the SoHo condo at 22 Mercer Street owned by Bethenny Frankel is finally in contract. The apartment had recently taken a 5% price cut — its third since July — to bring its asking price down to $3,995,000 from $4,195,000. This decrease took the asking price well below the original price Frankel paid, which was $4.2 million in 2014, toward the end of Season 7 of the "Real Housewives of New York" franchise on Bravo: It seems she is taking a loss on the apartment.
This was the third attempt in the past two years the former "Real Housewives of New York City" star and Skinnygirl mogul has tried to sell the 2-bedroom, 2.5-bathroom home. It was still priced above the neighborhood median asking price for a 2-bedroom in SoHo, which is $3,172,500.
Downtown Manhattan Sales for Under $3M Article continues below
This time around, Frankel made some significant changes. Instead of Elliman's Fredrik Eklund handling the sale, she went with Compass's Leonard Steinberg and his team, including Herve Senequier, Amy Mendizabal, and Calli Sarkesh. And inside, she changed up some of the paint colors in the rooms as well as furnishings. And clearly she was not living there, as evidenced by the lack of clothing and footwear in the master bedroom's walk-in closet.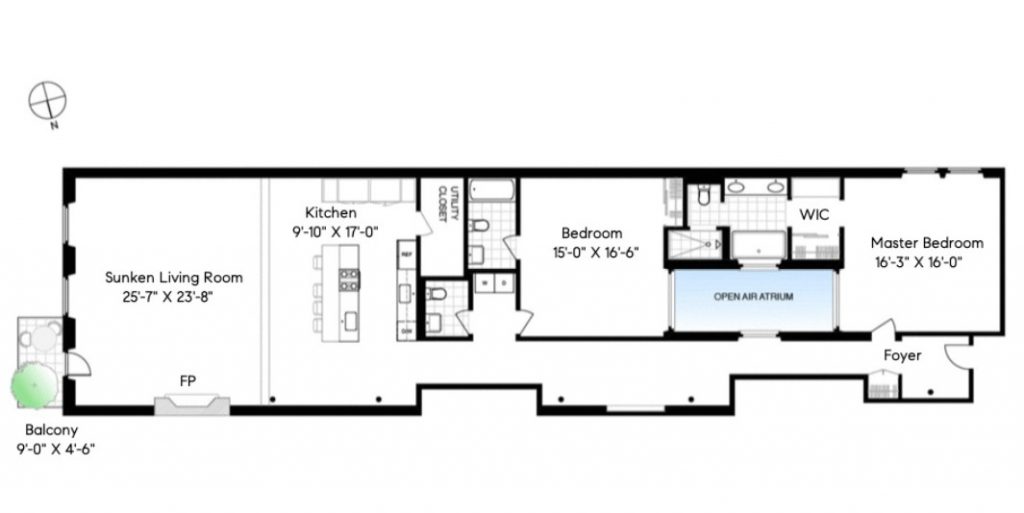 [This post has been updated and republished.]
—
Inspired to find your next place in New York? Whether you're looking to rent or to buy, search NYC apartments on StreetEasy.