Who really needs a pristine, 44th-floor condo in Midtown's Sutton Place with spectacular views of Central Park? Certainly not Beyoncé, who — along with her somewhat-famous husband, Mr. Sean "Jay Z" Carter — still has a Tribeca loft, a newly purchased $26M estate in the Hamptons, and an $88 million designer mansion in Los Angeles.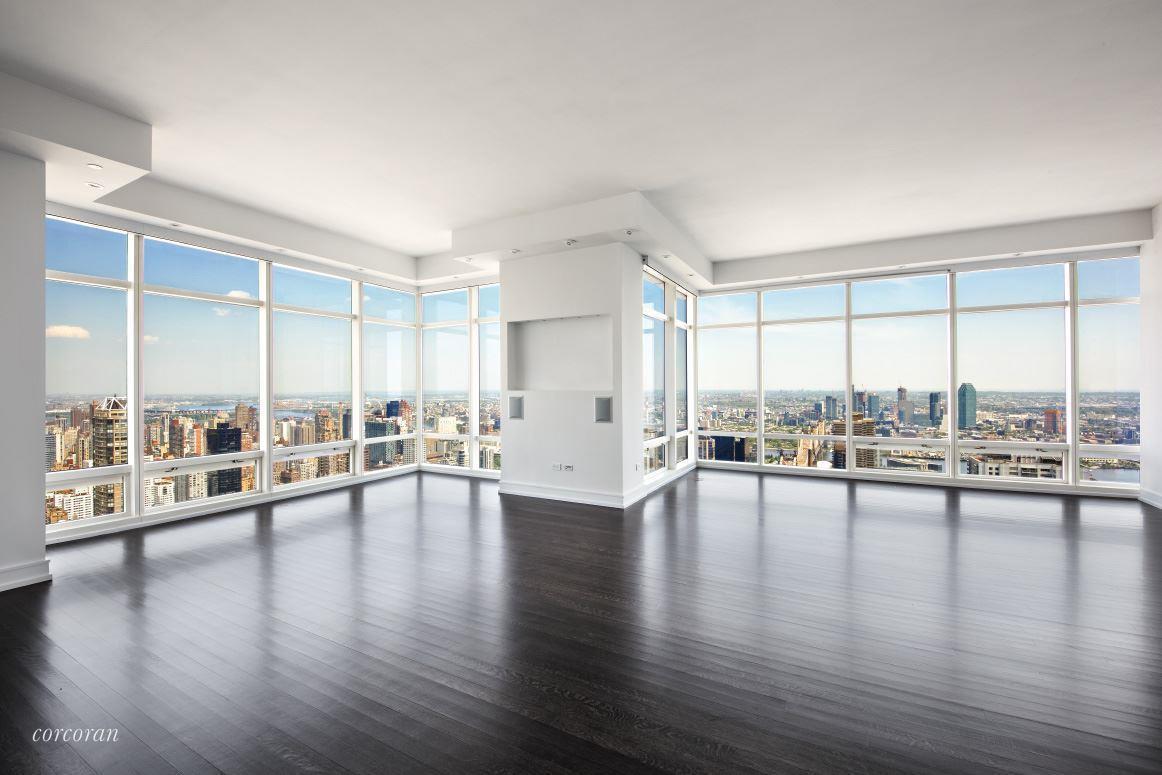 After a spate of child-birthing (twins) and twin real estate purchases, Beyonce opted for a quickie sale of the 2,669-square-foot condo in the One Beacon Court building at 151 East 58th St., #44B — B as in "Beyoncé."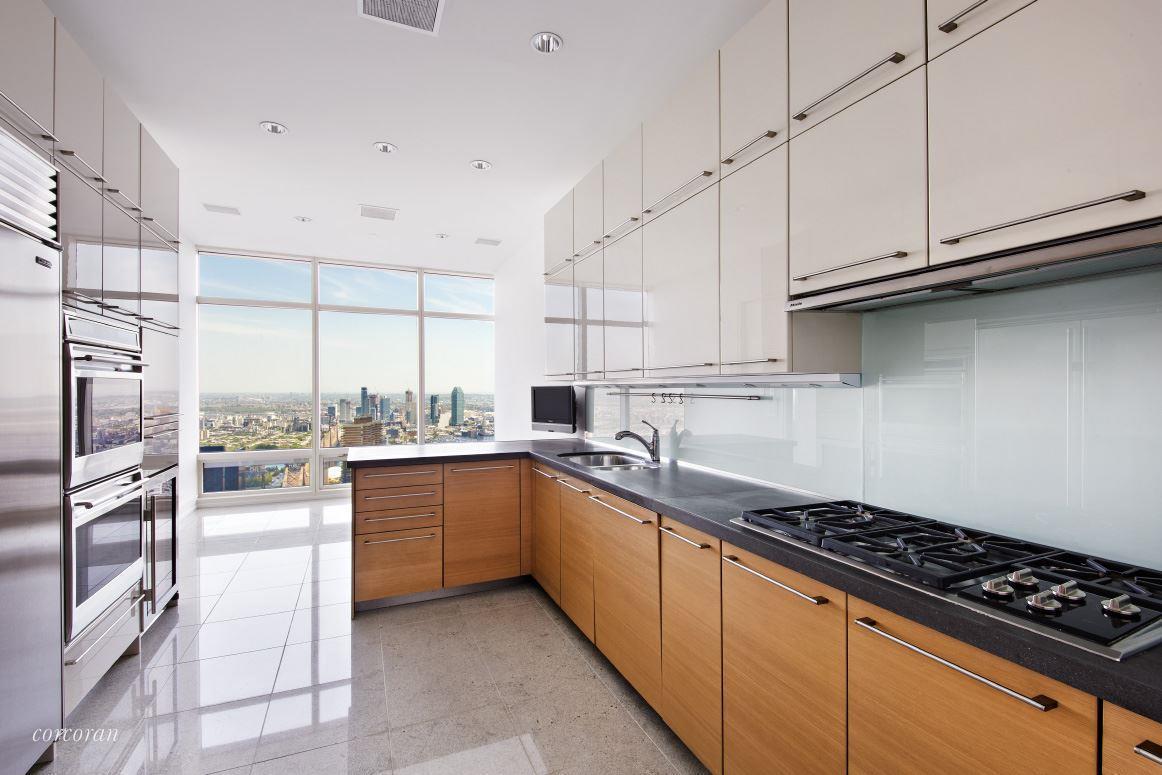 The full-price sale was recorded in late August; the 3-bedroom corner unit had been on the market since June. The residence features floor-to-ceiling windows, 11-foot ceilings, and interior finishes selected by Paris designer Jacques Grange.
According to the New York Post, Beyoncé used the Beacon Court abode to house family and guests when they were in town. But with the Jay Z/Beyonce party moving to Bel-Air and the Hamptons, the NYC pad was no longer a necessity. Beyonce bought the place in 2005, paying just a shade over $5M.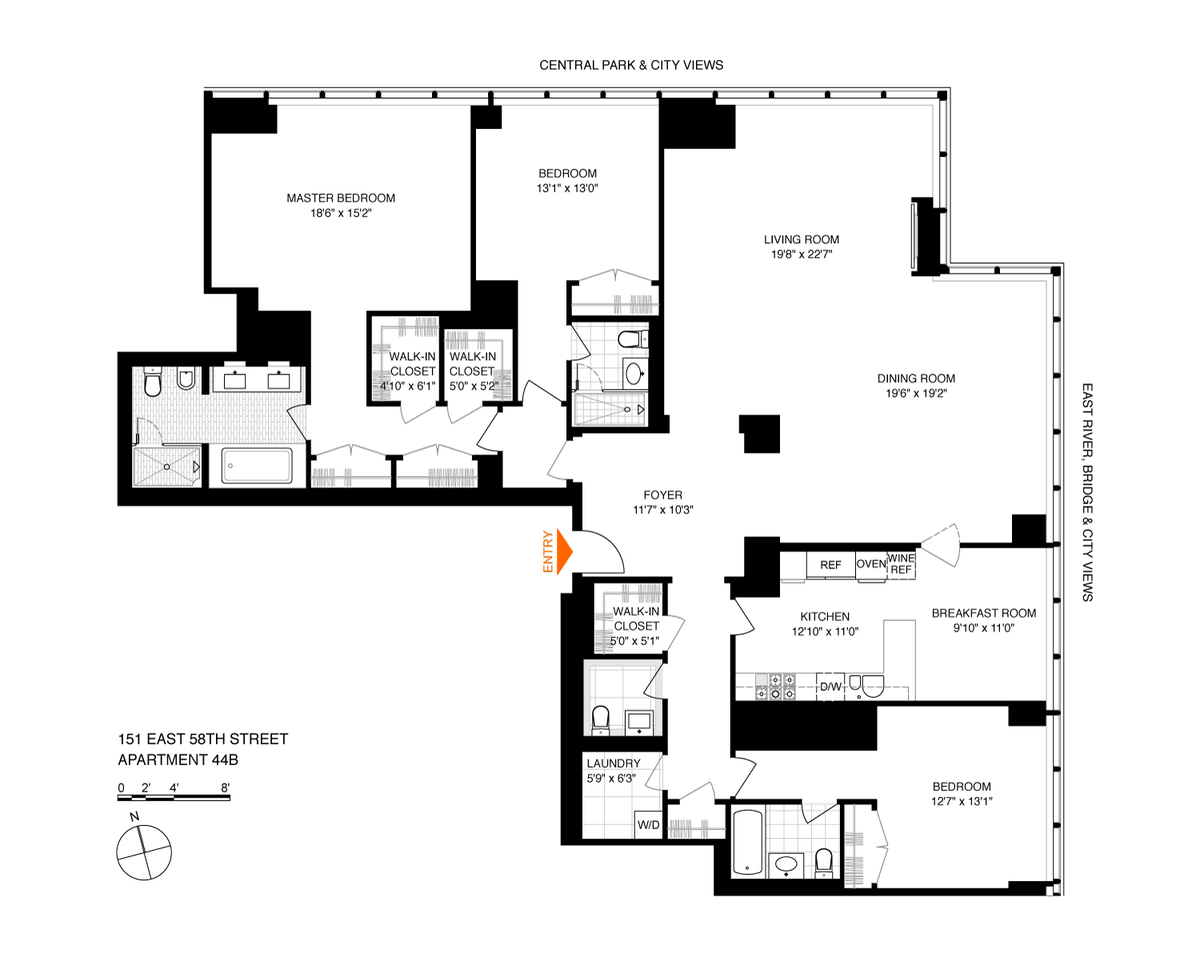 Hey, why not like StreetEasy on Facebook and follow @streeteasy on Instagram?
Related: