Large spaces in New York City especially come at premium prices, but a more realistic route for many buyers is purchasing a studio. Although these studios may be small on space, they make up for it with big style. Take a look:
Light and Airy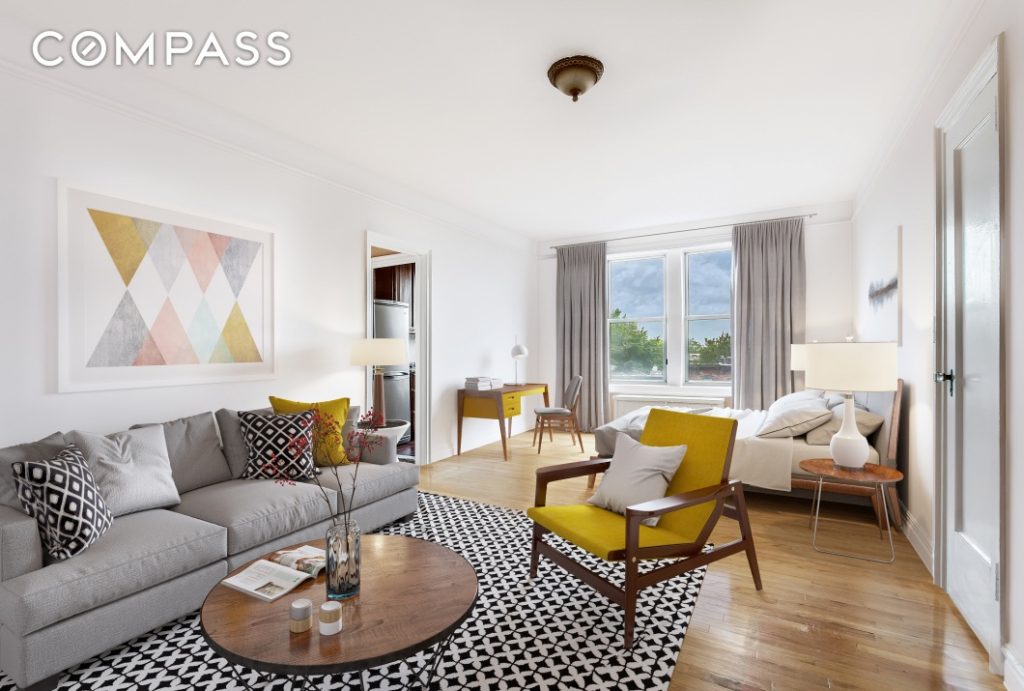 Price: $385,000
Location: 451 Clinton Avenue in Clinton Hill
Mid-century modern furnishings with a splash of color adds a vibrant and stylish look to this sun-filled studio.
Homey Feel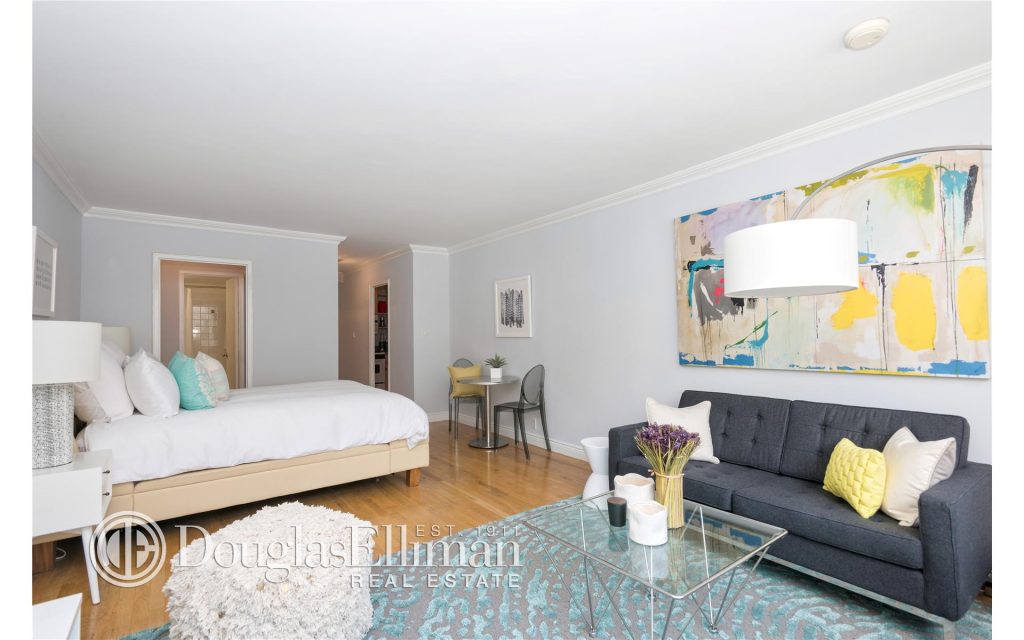 Price: $650,000
Location: 130 East 18th Street in Gramercy Park
Comfortable, sunny and even roomy are all words that describe this gem. The light and airy color palette creates a relaxing atmosphere.
A Bookworm's Dream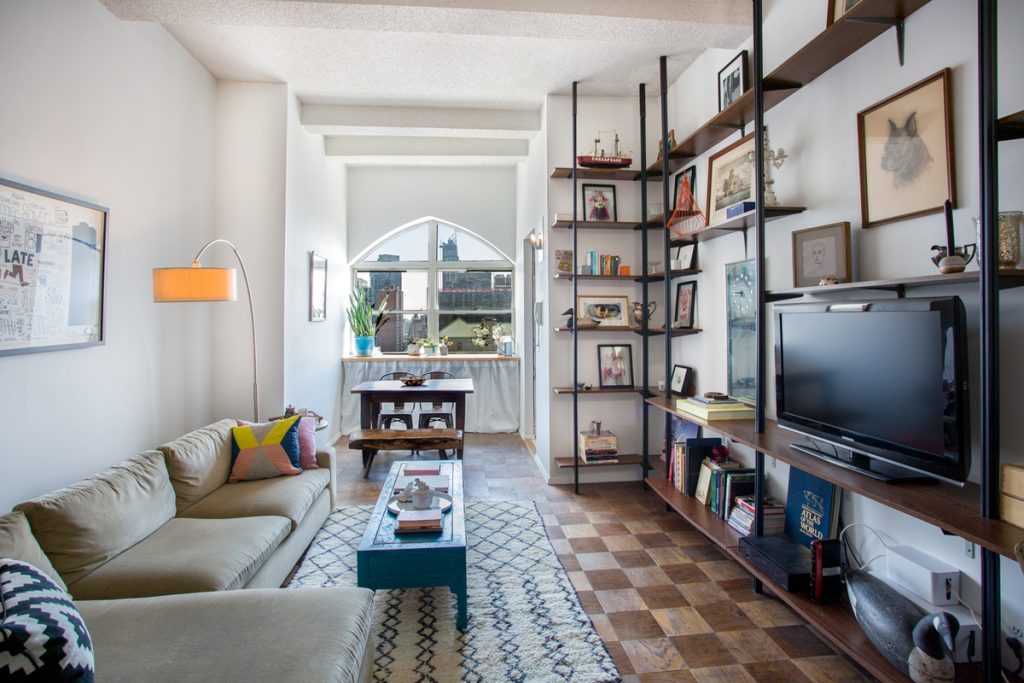 Price: $519,000
Location: 96 Schermerhorn Street in Downtown Brooklyn
With the spaciousness of this apartment, you'll forget that it is even a studio! The multi-level bookcase extends up to the ceiling and makes it so you'll never run out of space for your book collection.
Fashionable Touch
Price: $450,000
Location: 513 East 5th Street in East Village
Walking into this apartment, you'll see the effortlessly stylish look of the furniture. It will feel as if the apartment came just out of a magazine!
Spacious Oasis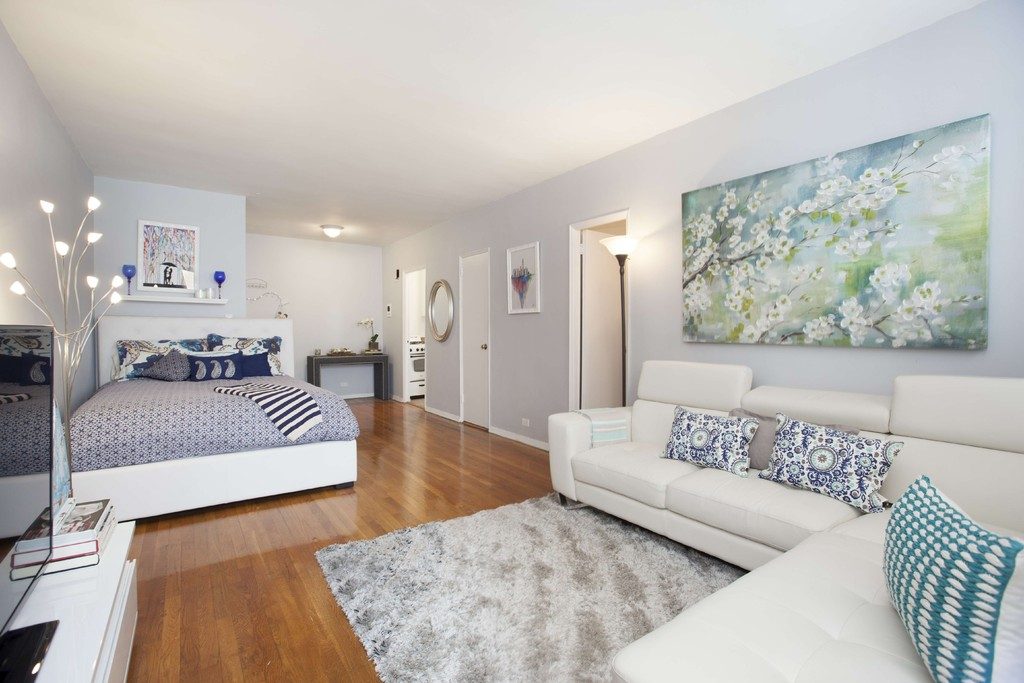 Price: $365,000
Location: 242 East 38th Street in Murray Hill
We all know the struggle of finding a spacious and affordable apartment without breaking the budget. This apartment not only gives you the space you want –including two walk-in closets — but also a sense of style with lovely oak hardwood floors throughout.
Hidden Gem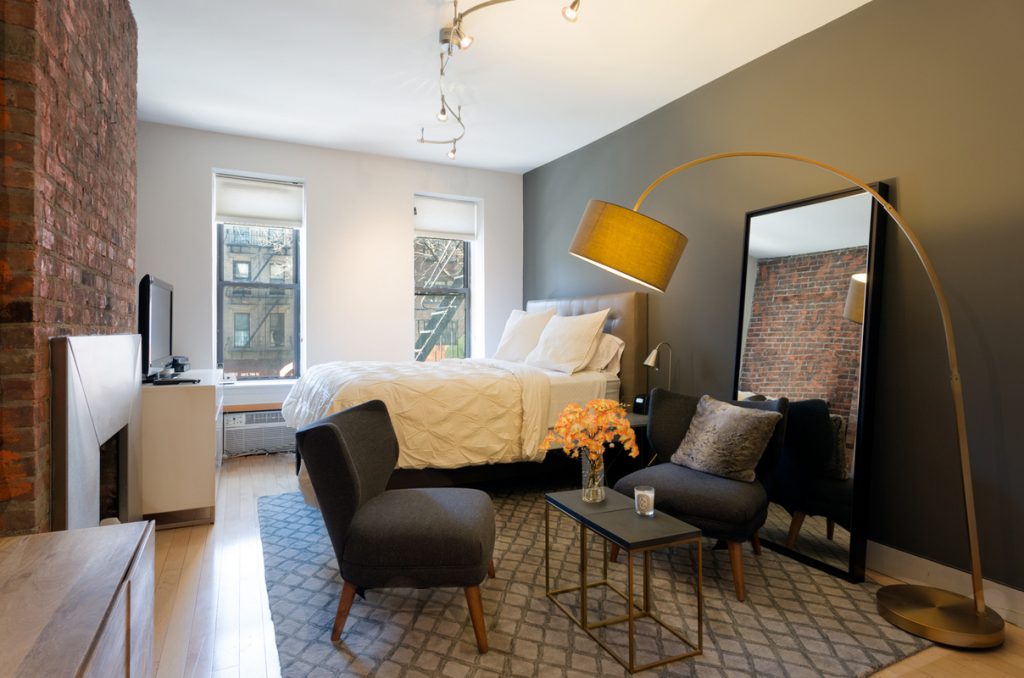 Price: $350,000
Location: 237 East 79th Street in Yorkville
A cleverly placed mirror reflects one of NYC's most sought-after features: exposed brick. Plus, think how handy that fireplace will be for those cold winter nights.
Hip Space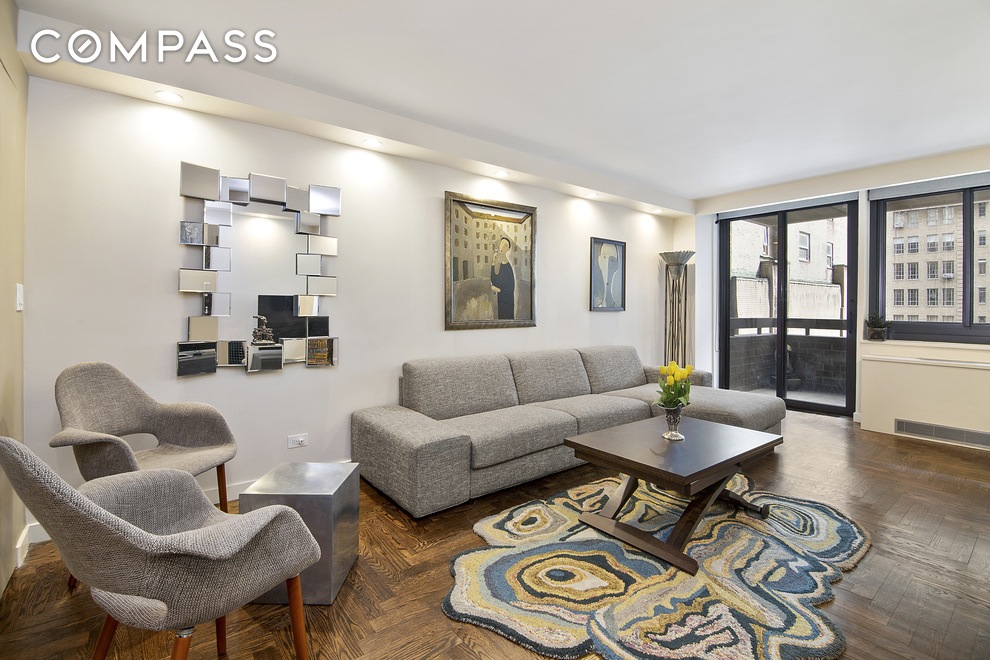 Price: $849,000
Location: 347 West 57th Street in Midtown West
Every piece in this apartment is thoughtfully selected and the reflection of someone not content to settle for traditional style. The pop of color in the rug adds a bold flair.
Modern Lines
Price: $1,230,000
Location: 20 Pine Street in Financial District
This generously sized studio (926 sq ft) offers a stylish and modern look with grand, box-beam ceilings.
Elegance at its Finest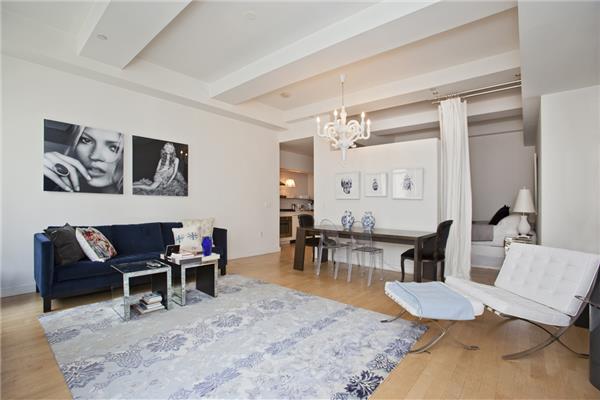 Price: $1,225,000
Location: 15 Broad Street in Financial District
The white palette, enhanced by a white chandelier, gives this studio a touch of elegance fit for a king or queen. And plus, the lighter colors creates the illusion of a bigger space.
Cozy Residence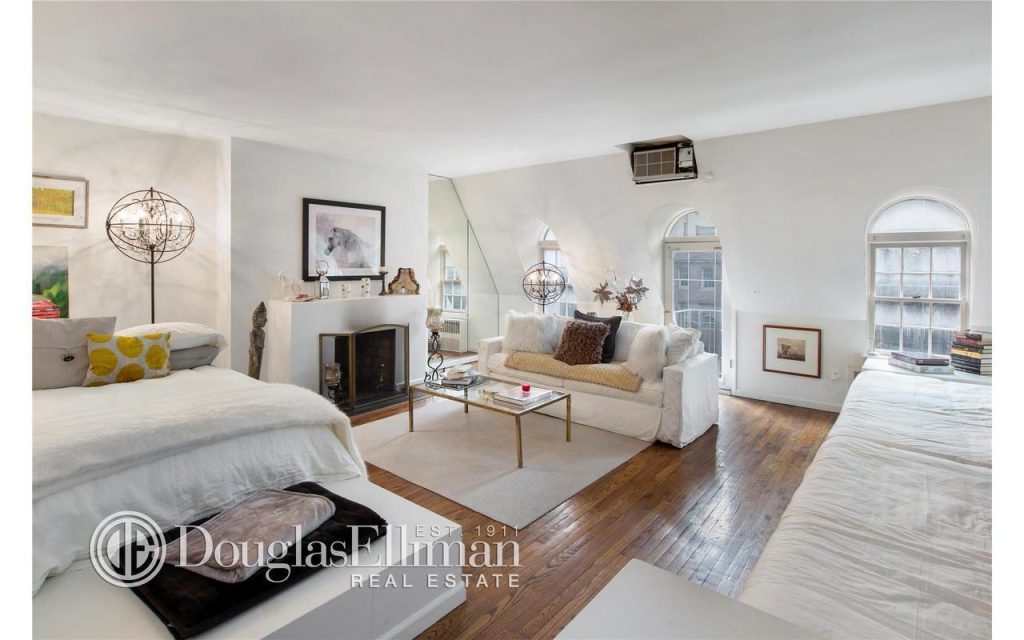 Price: $675,000
Location: 35 West 54th Street in Midtown
This unique apartment is like no other! The charming oak floors and wood-burning fireplace gives the apartment a quintessential cottage feel.