It's not your typical strategy, but then again, it has been tried before. If at first, or second, or third, you don't succeed in selling your combined Chelsea condo at $7 million, then raise the price to $7.25 million.
Variety reported that celebrity chef Bobby Flay has made that move with his duplex in the Chelsea Mercantile building at 252 7th Avenue. The 3,200-square-foot unit, which is a combined two units he bought in 2000 and 2005 for $850K and $1.5M, respectively, has been on the market since 2016 when the list price was $6.995M. The listing came as Flay and his ex-wife divorced and was eventually put up for lease at $22.5K a month.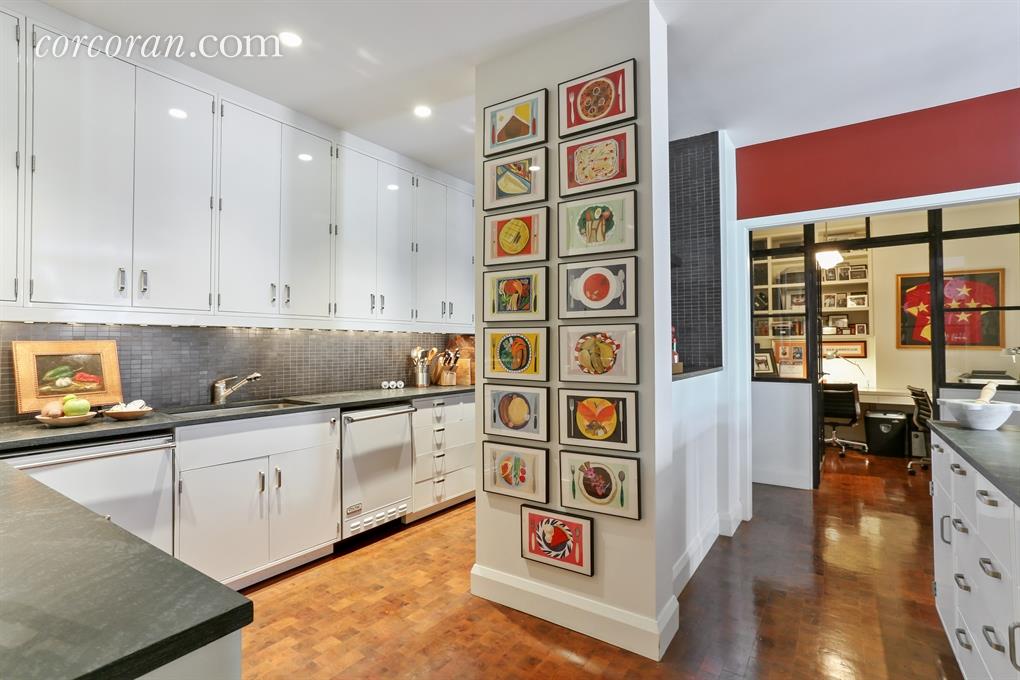 Now the 3-bedroom, 3-bathroom unit is back up for sale with a slightly higher list price. And, given the rise in NYC real estate prices, the uptick in price makes sense. The luxury condo is sprawling, and features plenty of room to live and play and work — especially in the professional kitchen located near Flay's home office.
As noted, the kitchen is designed to hide any cooking mess during dinner in the dining room. There's also a zinc-topped bar, which, when combined with the pool table should be pretty enticing for prospective buyers. As we noted in previous posts about the property, Flay's duplex really lives like a townhouse, which is a very nice feature inside the classic Chelsea Mercantile building.
Since Flay first listed it, the unit appears to have been rented and painted. Take a look:
Related: