There's so much to love about the idea of getting a deal on a fixer-upper and reworking it into the home of your dreams. Just a quick scroll through Remodelista is all it takes to excite me about the potential hidden within the walls of a run-down brownstone. It doesn't help that my guilty pleasure is HGTV's Fixer Upper. They make it look so easy and fun, save for the seemingly scripted, quickly resolved hiccup. And all under, say, $225K — cost of the property included!
But that's in Waco, Texas. In New York City, anyone that's been through a renovation knows there's a lot more to it. That's not to say it can't be easy or fun or done on a budget. Due diligence (i.e., the less-than-exciting stuff) is essential. So as you peruse those real estate ads including the words "needs some TLC" and dream of your own fixer upper, keep this checklist in mind before you buy.
Structural issues
How do you determine structural vs. non-structural elements? It helps to bring an architect along when you look at properties to help you determine what's load bearing and what will require reinforcing. It will also give you a sense of what is involved if you want that open plan in a prewar unit with lots of small rooms. Something you can spot on your own, though, are sagging floors. Maybe you can live with those. But if leveling them out is a priority, plan on rolling up your sleeves. Depending on the structure and severity, this often involves a gut renovation.
Concealed components
This one's a bit tricky because you can't just go to an open house and knock down walls to see if pipes, concealed shafts, and other impediments will get in the way of your design. Again, an architect can help spot these by looking for not-so-obvious signs. However, there's still no guarantee until you open the wall. If you already own the property, it's a good idea to start probing under the Sheetrock on that wall you want to remove and see what's inside.
Permitting issues
What do you plan to do? In NYC, the building code is very tight. Definitely allow for ample time and the cost of an architect, plus filing fees. Talk to your architect for a better sense of both. Whether you're planning a gut renovation or simply knocking down a wall, the permit process is the same and may require some patience! There is something defined as "Minor Alterations" allowing small work to get around the permit process, but that's typically confined to cosmetic work; if you're touching plumbing, electrical, or walls, you don't qualify. (Tip: The Department of Buildings offers a weekly "Homeowners Night" in each borough for owners and tenants. City officials are there to answer questions on construction plans, the permitting process and even weatherizing tips).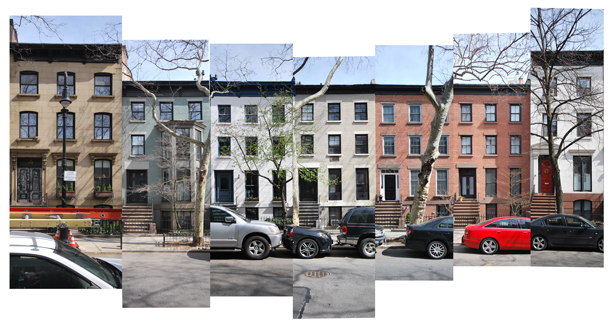 Landmark restrictions
Is the property you're looking at in a designated Landmark District? Landmarked properties means that any changes to the building envelope will add time and cost to the permitting process. You can expect to have all exterior designs and plans reviewed, and your architect will need to put together materials showing the proposed changes and how they relate to the surrounding buildings.
Change of occupancy
If you are planning on changing a multi-family rowhouse to a single-family, keep in mind that changing the legal building occupancy involves a different permit process that generally adds several months to the approvals and close-out procedures.
Co-op approvals
If you're looking at a co-op, keep in mind that the board will need to approve your plans — whether you have a permit or not. This will add time to your schedule through another layer of reviews. And, depending on how agreeable the board is, it may require you to make changes to a design. If you've heard that a board is especially difficult, you may need to readjust your expectations, or choose to look elsewhere.
And last, but certainly, not least: Cost of construction. In New York City, costs are high, just like anything else in this town! We are hesitant to give an average figure here because they can be all over the map depending on your requirements. But just to give you a sense of what to expect, a gut renovation for the interior only (without modifications to windows or anything on the exterior) starts at around $250 per square foot. Having a clear sense of what you want and then sticking to the plan from start to finish will help you manage the budget, and changes along the way are more expensive than the same idea from the beginning. Absolutely talk to an architect before you buy, and carry a 10 percent or 15 percent contingency at every phase.
Related: