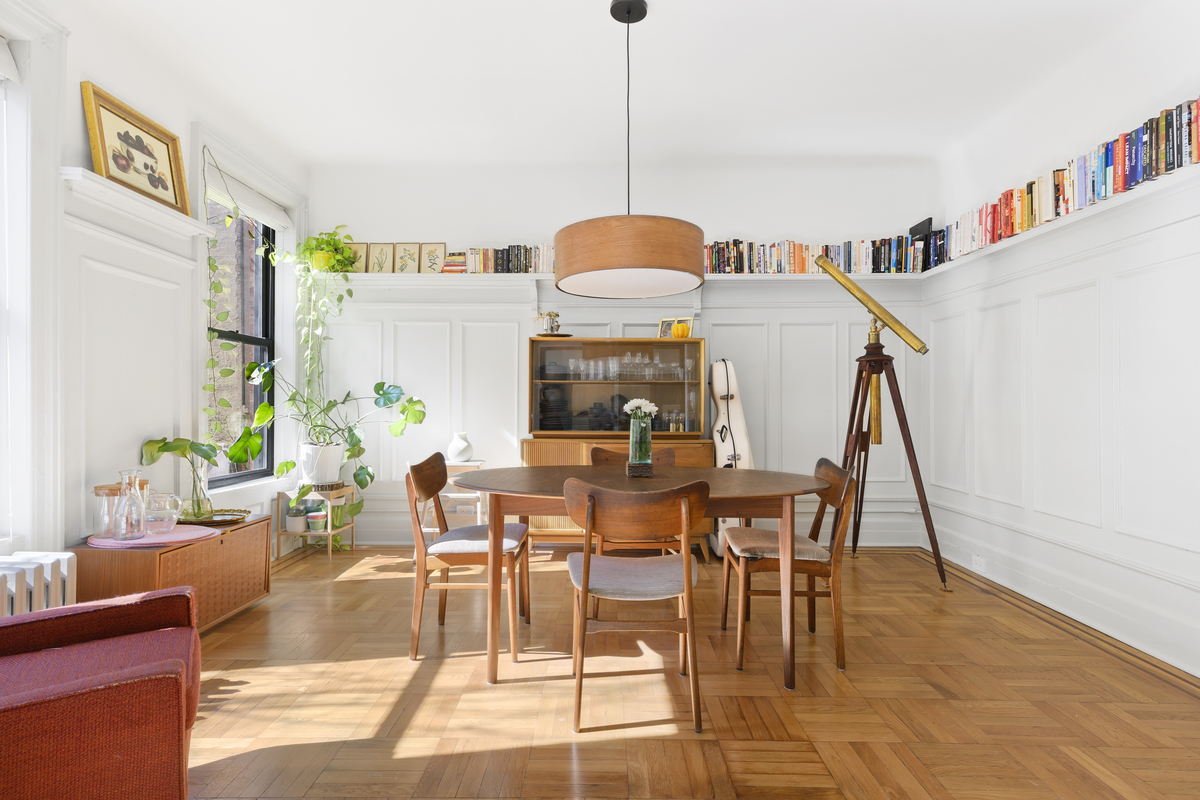 Upper Manhattan neighborhoods have seen an increase in popularity over the last few years, as apartment-hunters realize how much more you can get for your money uptown. Central Harlem remains a great place to find great deals, though. Take our Deal of the Week at 137 W. 142nd St. #2B: This Harlem 2-bedroom has lots of space, and lots of sun, at a fraction of the usual price.
The Price: $499,000
The median asking price for a Harlem 2-bedroom apartment is $950,000, putting our Deal of the Week at about a half of the asking price for the neighborhood. It's even more of a deal when you consider the median for a 2-bedroom home in Manhattan overall: $1.85 million!
Buyers who put down the minimum 20% down payment of $99,800 can expect to see monthly payments of $2,700. This includes a mortgage payment of $2,008 and a maintenance fee of $692 — low by NYC standards. By comparison, the median rent price for a 2-bedroom in Harlem is $2,798.
Why You'll Love It…
In addition to its two bedrooms, this home has both a living room and a stylish formal dining room. Each features two south-facing windows with treetop views, guaranteed to give you sunlight throughout the day.
The windowed bathroom has white marble tiling and modern fixtures. And the updated kitchen, adjacent to the dining room, boasts not only a big window but also a dishwasher and an in-unit washer/dryer!
The co-op building has a live-in super and is located within easy walking distance of the 2, 3, A, C, B and D subway lines. There are also plenty of great restaurants and cafes nearby, such as Manhattanville Coffee and Belle Harlem.
Upper Manhattan 1-2BRs Under $800K on StreetEasy Article continues below
… And Why You Might Not
Sadly, neither of the bedrooms in this Harlem 2-bedroom has a closet. There are two closets elsewhere in the apartment, but you'll need to be creative with bedroom storage. And the building is a walk-up, although this unit is only one flight up. So if storage or mobility is an issue for you, this might not be a perfect fit. But otherwise, if you're in the market for a Harlem home with lots of space and charm, give this listing a look.
Check out this listing at 137 W. 142nd St. #2B. Contact listing agent Nadia Bartolucci of Douglas Elliman to inquire about virtual and private tours.
—
Inspired to find your next place in New York? Whether you're looking to rent or to buy, search NYC apartments on StreetEasy.