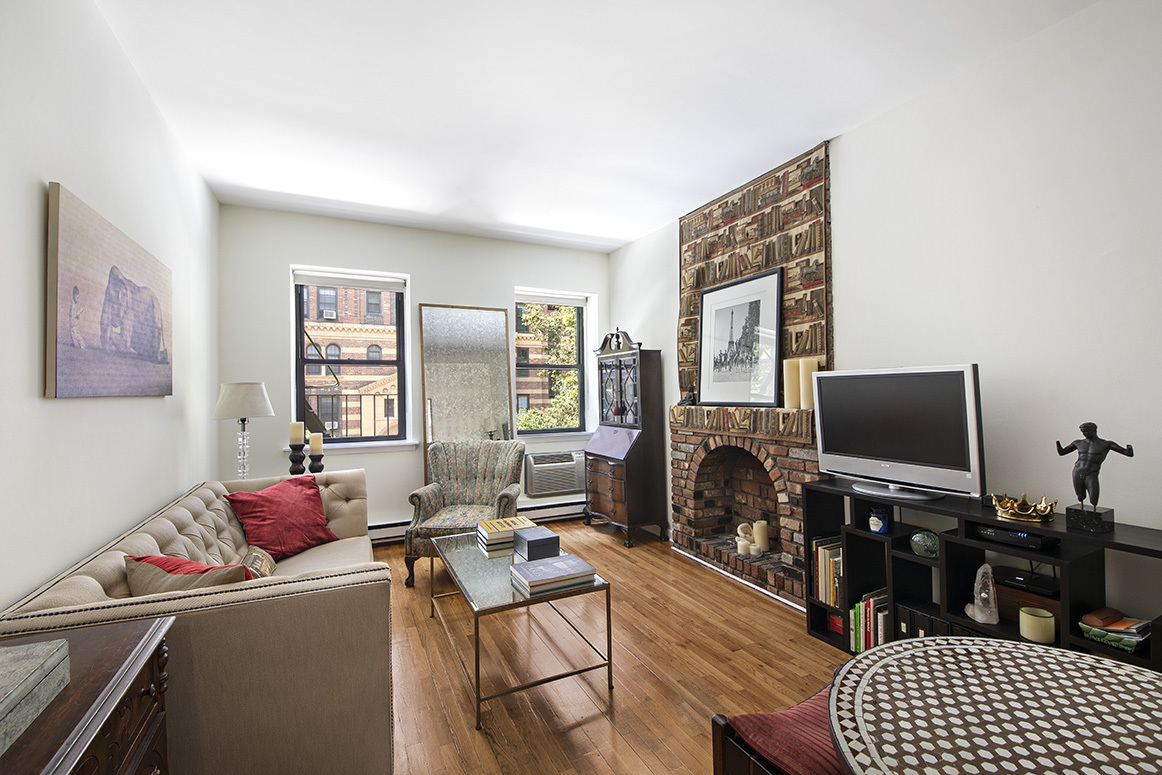 When it comes to downtown Manhattan, Chelsea is where everybody wants to be. The neighborhood has easy access to transportation, restaurants, museums, and more, plus one of the city's best park spaces in the High Line. Of course, one thing that's less-than-desirable is the typical price tag. But our Deal of the Week proves that all hope is not lost: 429 W. 24th St. #2E is a West Chelsea 1BR on a tree-lined block with a very buyer-friendly asking price.
The Price: $560,000
As of June 2020, the median asking price for a co-op in Chelsea was $997,500, according to the StreetEasy Data Dashboard. That puts our Deal of the Week at a little more than $400,000 below the average price for the neighborhood.
Buyers who put down the 20% minimum down payment of $112,000 can expect to see monthly payments of $2,627. This includes a mortgage payment of $1,920 and a maintenance fee of $707 (low by Manhattan standards).
Why You'll Love It…
This West Chelsea 1BR has lots going for it, but let's start in the bedroom, where not one but two custom closets provide an abundance of storage space. That's hard to take for granted in NYC! The living room features two big windows an adorable decorative fireplace. Tucked away in between the two rooms is a separate kitchen, cozy and charming, with plenty of cabinets and new stainless steel appliances. Next door, the bathroom is outfitted in vintage-style black and white tile.
Buyers will be pleasantly surprised to know that this is not a walkup! The co-op building boasts an elevator and a laundry room. Pied-à-terre use is OK, and subletting is permitted after two years. Plus, this location is golden, right near the High Line and great Chelsea eateries like Cookshop, Bathtub Gin, and Txikito. Chelsea Piers and the Hudson are just a few blocks west.
Downtown 1BRs Under $700K on StreetEasy Article continues below
… And Why You Might Not
If we must get nitpicky, this home is on the small side, particularly the bedroom. There's no dishwasher in the kitchen, which is unfortunate but certainly not the end of the world. And the two closets in the bedroom are the only ones in the apartment. But having a place all to yourself in one of Manhattan's hottest neighborhoods is worth a few small setbacks, and this West Chelsea 1BR is an absolute gem for the price.
Check out the listing at 429 W. 24th St. #2E, and contact a StreetEasy Expert on the listing for more details. 
—
Whether you're looking to rent or to buy, find your next NYC apartment on StreetEasy.