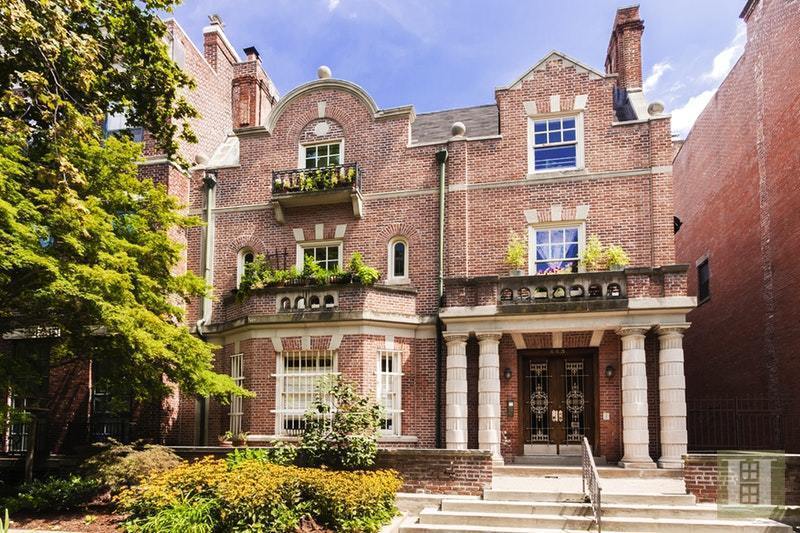 For a relatively small neighborhood, Clinton Hill is dense with architectural gems packing hefty price tags and historic appeal. The area tends to be a frequent fave with low-key famous types, too — so when an $870,000 2-bedroom condo with serious brownstone bona fides like this one comes on the market, it's cause for attention.
If you're looking for a tony address with historic flair, you can't do much better than 443 Clinton Ave. It's on just about the nicest block in the neighborhood — two lanes wide, and lined with big, shady trees and insanely opulent 19th century mansions. This street was where Charles Pratt (oil magnate and founder of the eponymous educational institution) chose to build his estate back in the 1800s, along with his heirs. And its cache endures: The New York Times calls Clinton Avenue the "neighborhood's grandest boulevard."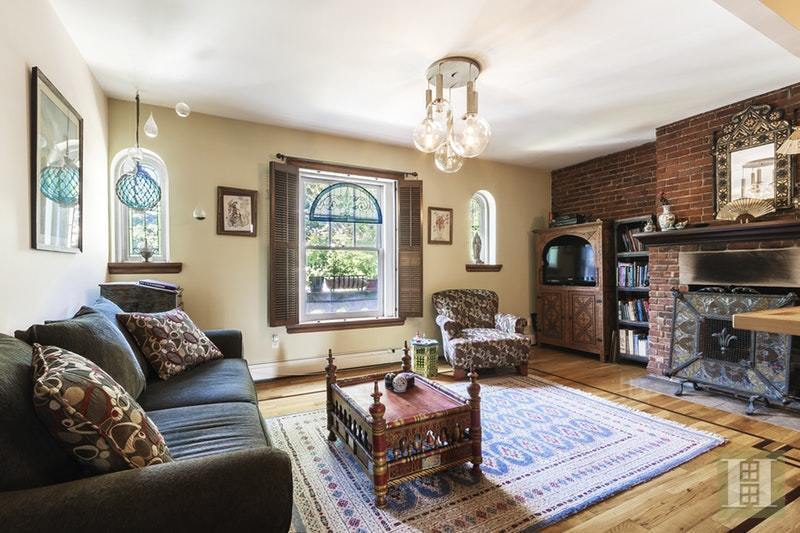 The Price Tag
To clarify, you don't get the whole mansion for $870,000 — that would just be crazy. You get more like a sixth of it. The three-story, neo-Jacobean mansion was originally built as a single-family home in 1931 for the stockbroker William H. Burger, but is now subdivided into six individual units. Technically, though, you can claim to live in a New York City mansion for this six-figure price. Even the common charges and monthly taxes are low, at $289 and $116, respectively.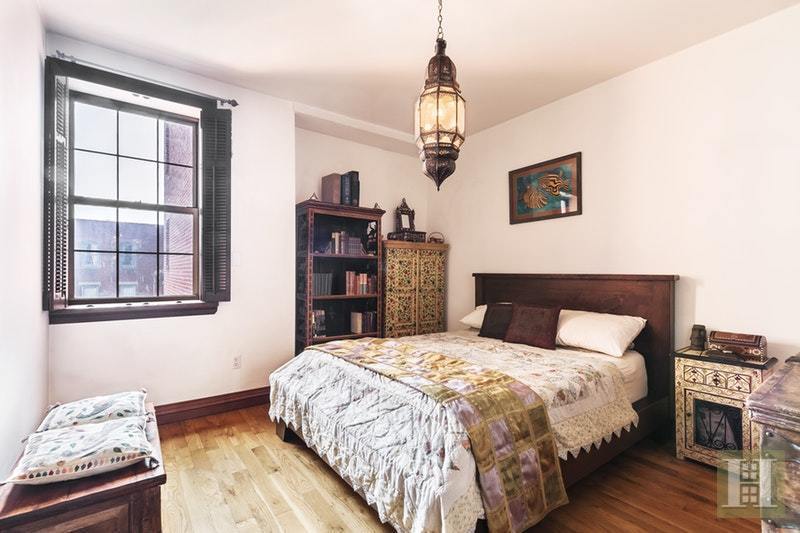 Why You'll Love It
The historic cred and curbside appeal of this place take the cake, but the interior is notable, too. You get an efficient, 2-bedroom layout with a large living room, featuring a gas-burning fireplace (which might not be as coveted as its wood-burning cousin, but is arguably easier to clean and safer for all the non-Boy Scouts out there). Stained glass windows, a Juliet balcony, exposed brick, and parquet floors further up the ante on this unique Brooklyn find.
On top of all the classic details, the home has those staple "nice apartment" features we all like, such as walk-in closets, a recently renovated bathroom, stainless steel appliances, and an in-unit washer and dryer.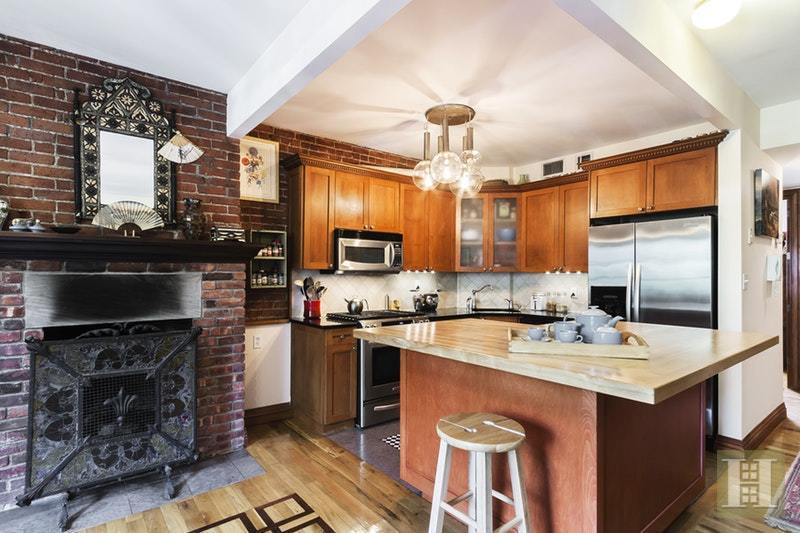 And Why You Might Not
The bedrooms are right next to each other, which is not ideal, and the second bedroom is substantially smaller than the master. The kitchen is small, too, and lacks counter space. A large island makes up for this, but also doubles as the apartment's only dining area. Would a 19th century oil magnate settle for a home without a formal dining room? Probably not. But for a buyer in 2017, we think a partial mansion with a kitchen island will do just fine for a six-figure price.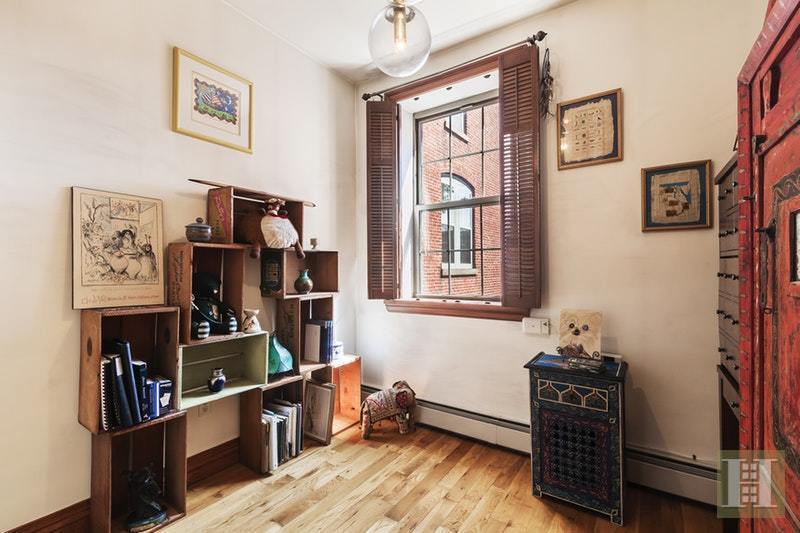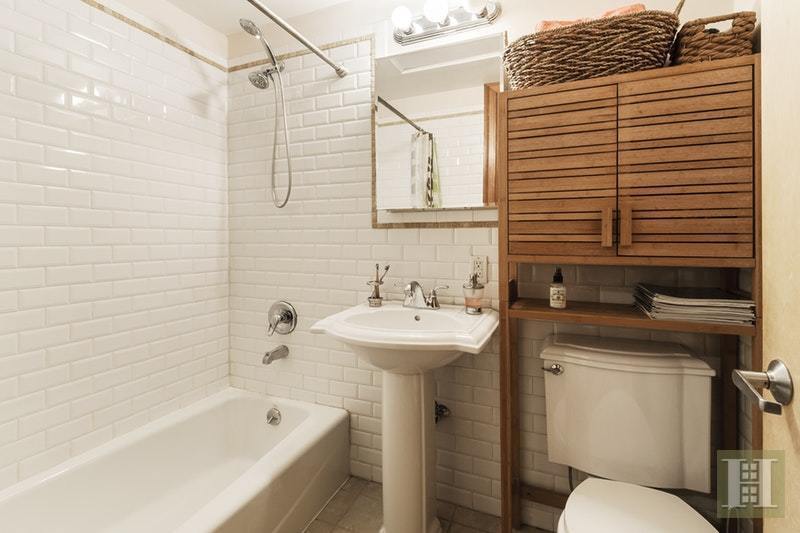 —
Hey, why not like StreetEasy on Facebook and follow @streeteasy on Instagram?
Related: