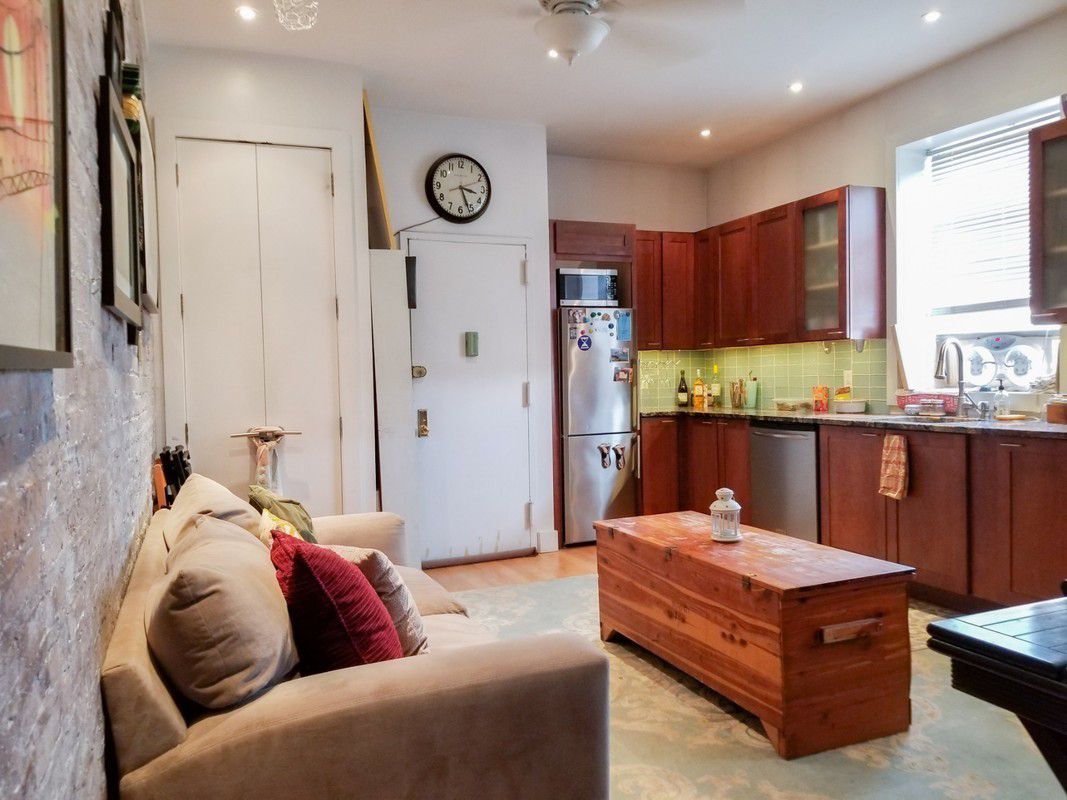 While inventory in Upper Manhattan might be rising, price points are still, as always, quite steep. But owning in Manhattan doesn't have to be a dream; just take a look at our Deal of the Week. This 2-bedroom condo at 303 W. 149th St. #5A has plenty of character, a convenient location in Central Harlem, and a very attractive price.
The Price: $550,000
According to the latest StreetEasy Market Reports, the median asking price for apartments in Central Harlem is $1.105 million. At $550,000, then, our Deal of the Week is less than half of the neighborhood median.
Buyers who pay the 10 percent minimum down payment of $55,000 can expect to see monthly payments of around $2,963. This includes maintenance fees of $467 and taxes of $3. Both those monthly costs are surprisingly low by Manhattan standards. And by comparison, the median rent on a 2-bedroom in Harlem is $2,8000 per month.
Why You'll Love It …
The kitchen is what stands out most about this apartment. Outfitted with newer wood cabinetry and granite countertops, it looks sleek and updated. Stainless-steel appliances from Frigidaire and Blomberg, including a dishwasher, take center stage here. There are plenty of other stylish features throughout the apartment, such as the exposed brick wall and chalkboard wall in the living room, and the hardwood floors flowing throughout the apartment.
There's also an updated bathroom with marble floors and a full-size tub. The master bedroom features an entire wall of windows, plus two closets for optimal storage. The apartment comes with a storage closet in the basement, as well as approved plans to build a private rooftop deck.
The building also includes its own perks, such as a laundry room. Location-wise, it's close to the A, B, C, D and 3 trains, and less than a block from Jackie Robinson Park, which has a swimming pool and other amenities.
… And Why You Might Not
Of course, there's always a catch: This apartment happens to be a fifth-floor walk-up, so it's not for those wary of stairs. There's also not a ton of space to go around here. While having a living room and kitchen combined into one might prove convenient at times, it definitely means sacrificing some space. But for this price, the trade-offs might be worth it.
Check out the listing at 303 W. 149th St. #5A, listed by Chen Mishael and Helvin Rymer of Keller Williams NYC.
—
Hey, why not like StreetEasy on Facebook and follow @streeteasy on Instagram?