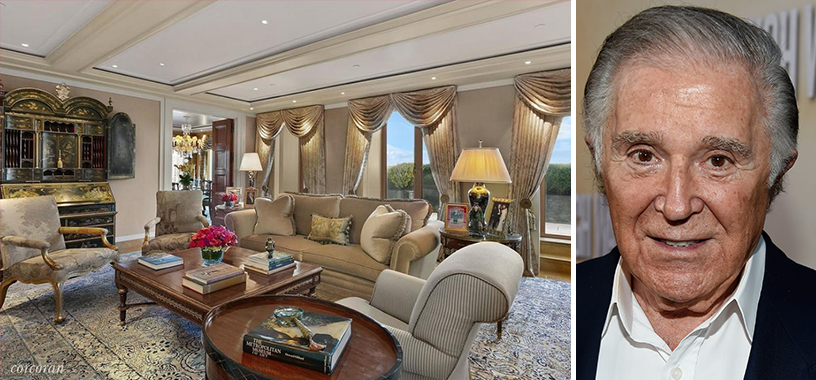 There's nothing crazy about this richly appointed Ritz-Carlton Residences unit that has just come on New York City's cooling luxury real estate market, except maybe the $39.5 million list price.
The Wall Street Journal was the first to report that owners Sidney Kimmel, the billionaire founder of Jones Apparel Group who recently produced the movie "Crazy Rich Asians," and his wife Caroline, have decided to sell their Midtown mansion in the sky.
Even by lofty Central Park South standards as one of the most expensive ZIP codes in all of New York City, the massive apartment pencils out at $5,784 price per square foot. In addition to the 6,828 of interior space, the residence boasts 1,200 square feet in additional terrace space for a whopping 8,000 footprint.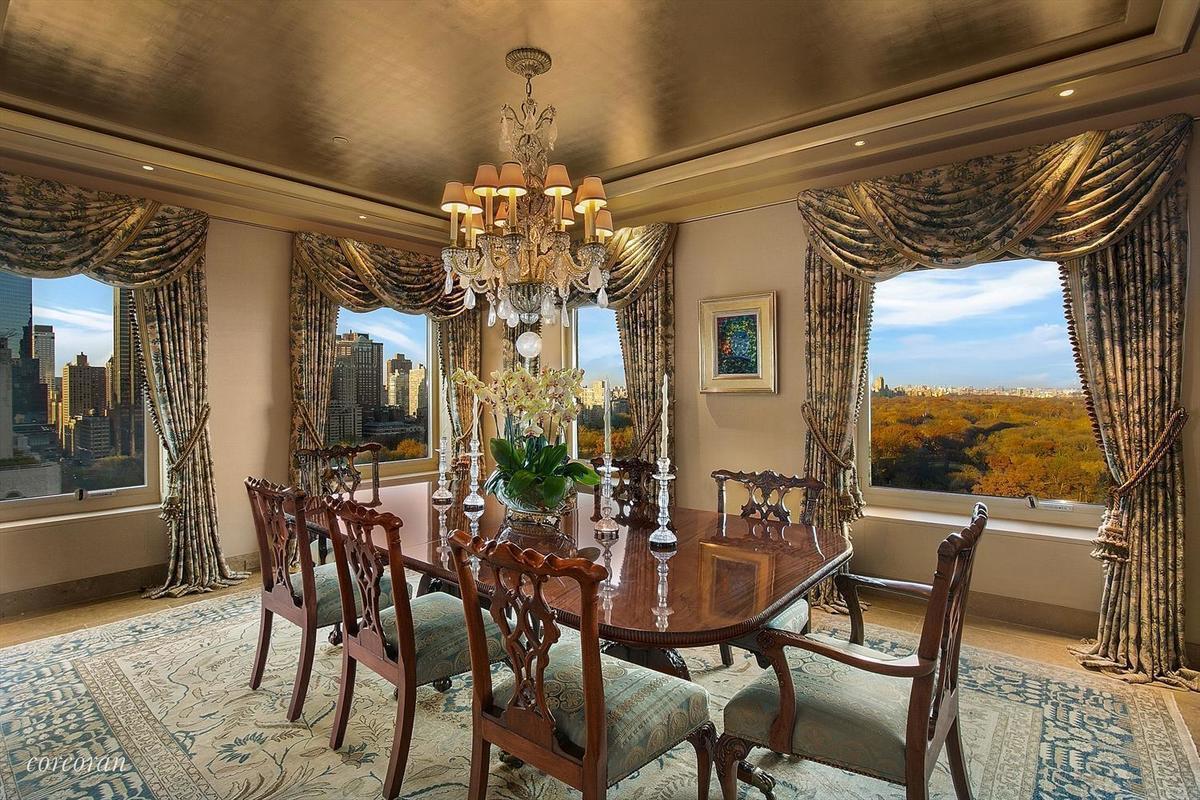 Everything about this apartment screams premium, luxury, first-class real estate: The view of Central Park, the location on Central Park South, the massive floor plan, the abundance of closets, and the prestigious Ritz-Carlton building.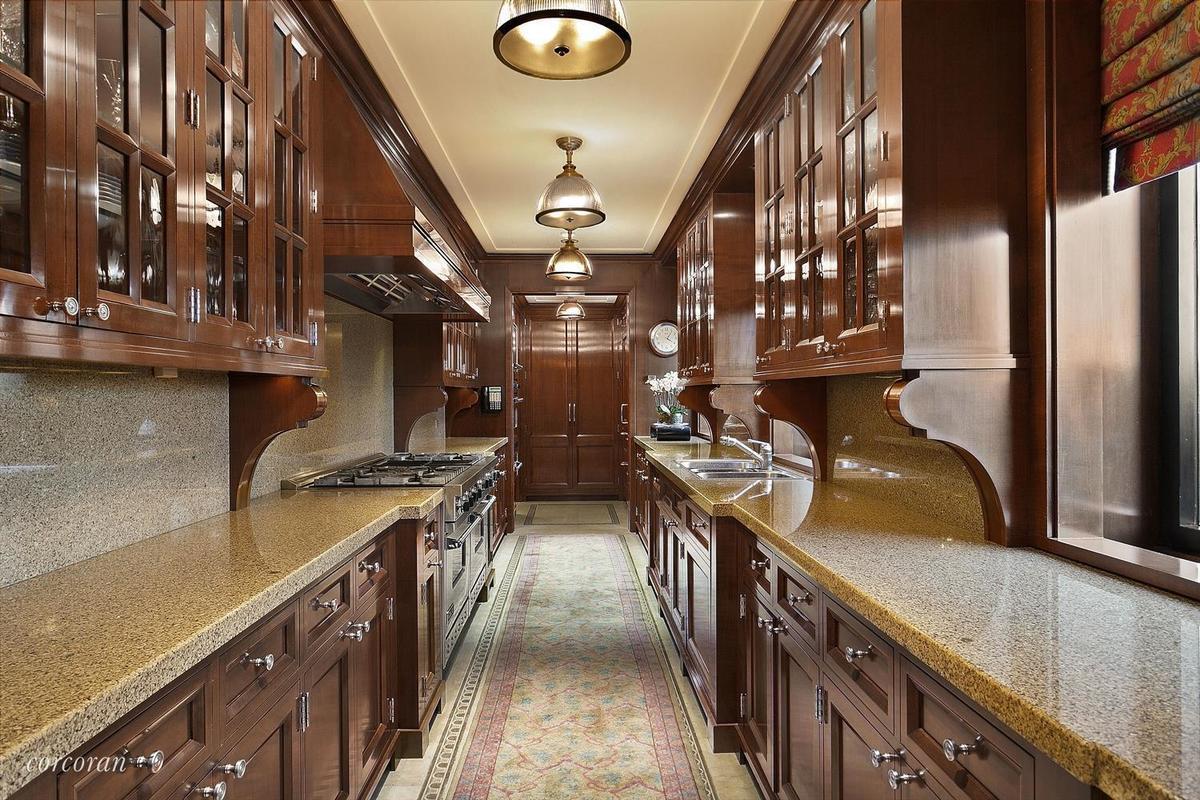 It's a testament to supreme wealth, superb interior design and tastefully extravagant furnishings. No wonder it was featured in Architectural Digest, after the Kimmels brought in architect Thierry Despont to reconfigure the space to suit their needs.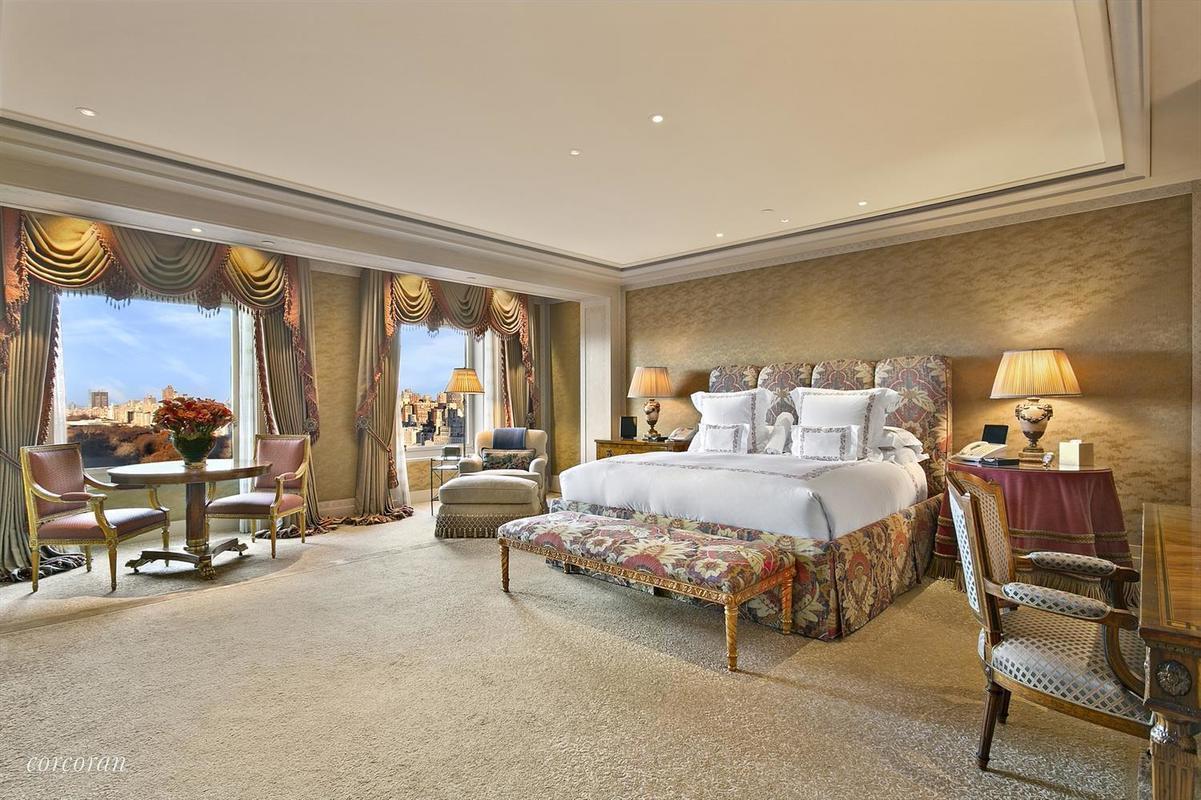 Surprisingly listed as a 2-bedroom, the master suite comprises 2,000 square feet, which makes it an apartment within an apartment. The master occupies the entire east wing and contains two exquisite onyx and marble bathrooms, two elegant dressing rooms, a private office and a sitting room.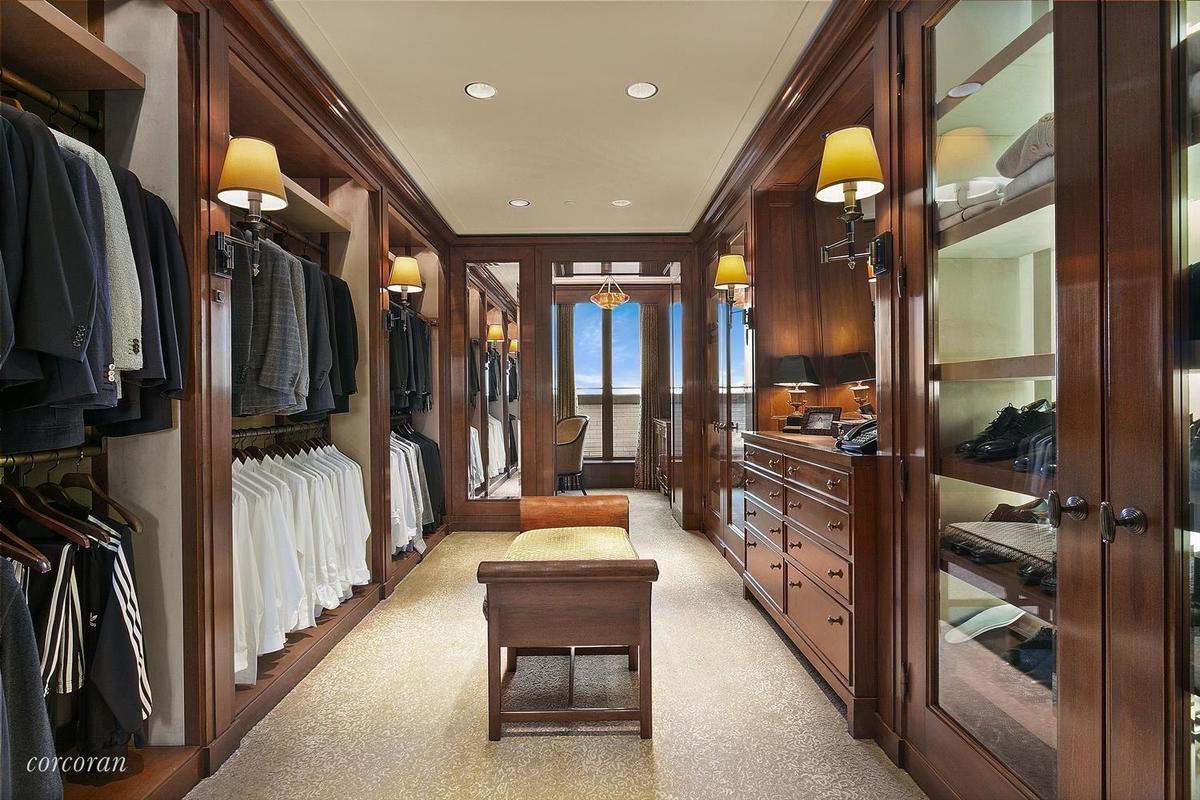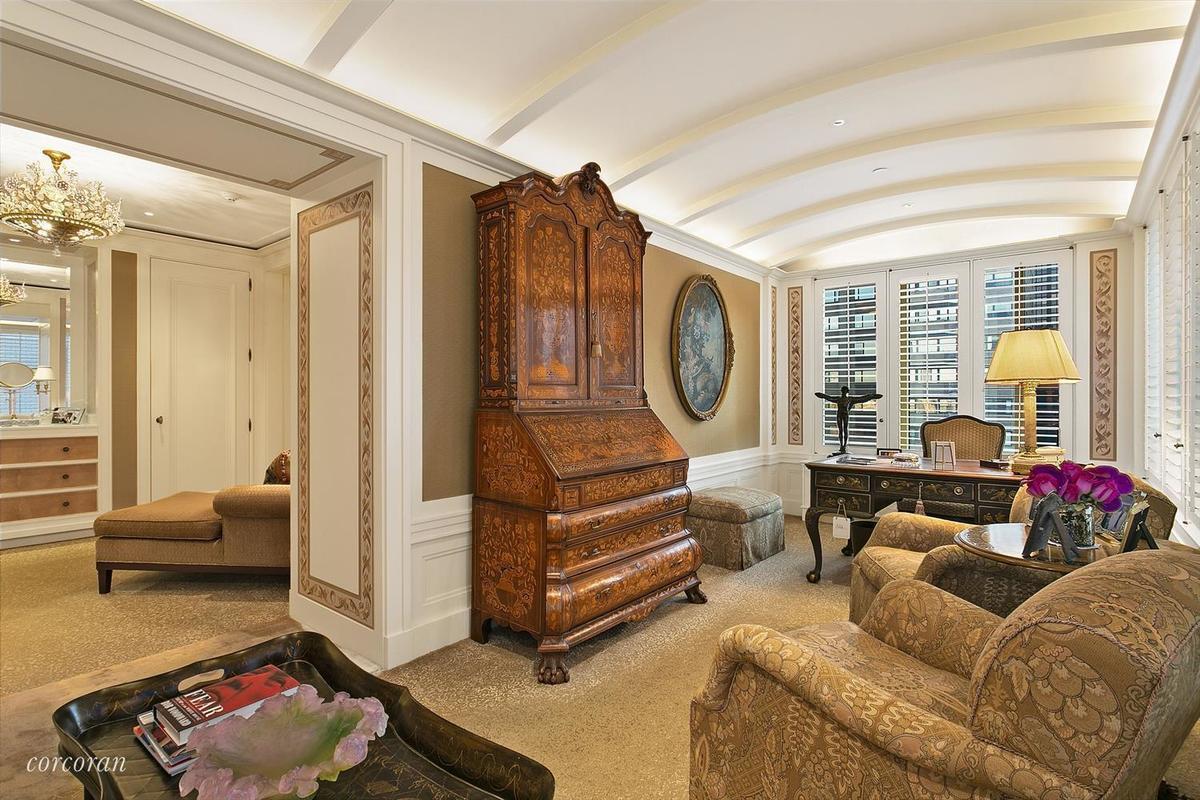 The Kimmels have enlisted veteran broker Steven Cohen, and sales agents Robert Varvara and Tim Malone from Cohen's team at Corcoran. The monthly carrying costs for the condo are around $20,000, including $12,223 in common charges and $9,700 for taxes. The monthly mortgage payment is currently $169,636.
—
Hey, why not like StreetEasy on Facebook and follow @streeteasy on Instagram?