An affordable housing lottery was recently announced in Crown Heights, in which 33 newly constructed units will be available starting at $931 per month. The deadline to apply is Sept. 27.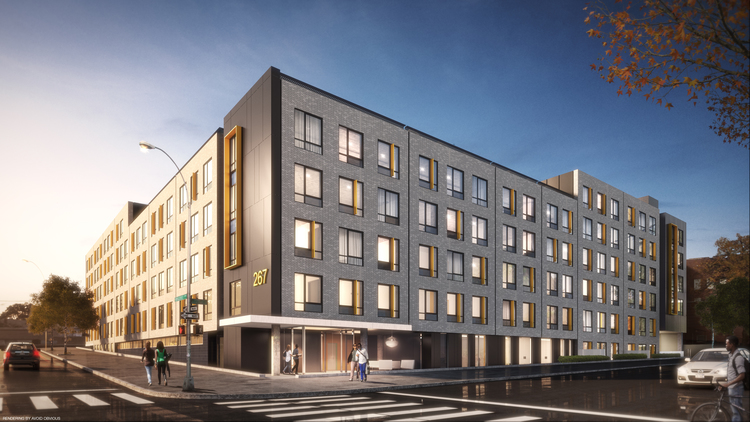 The building, located at 267 Rogers Ave., contains 165 apartments, of which 33 are being subsidized through New York City's 421-a tax exemption program.

Eligible applicants must earn 60 percent of the area median income. Rents will be $931 for 1-bedroom, $1,123 for a 2-bedroom, and $1,292 for a 3-bedroom apartment. The chart above lists the annual income ranges.
Applications can be filed online via the NYC Housing Connect site. To request an application by mail, send a self-addressed envelope to: 267 Rogers Avenue c/o The Wavecrest Management Team, 87-14 116th Street, Richmond Hill, NY 11418. Applications must be postmarked or submitted online no later than Sept. 27, 2017.
The new development is one of the largest rental buildings in this part of Crown Heights. It sits on the site of the former St. Ignatius Church and abuts Medgar Evers College. Amenities include a 24-hour attended lobby, building supervisor and parking.

—
Hey, why not like StreetEasy on Facebook and follow @streeteasy on Instagram?
Related: