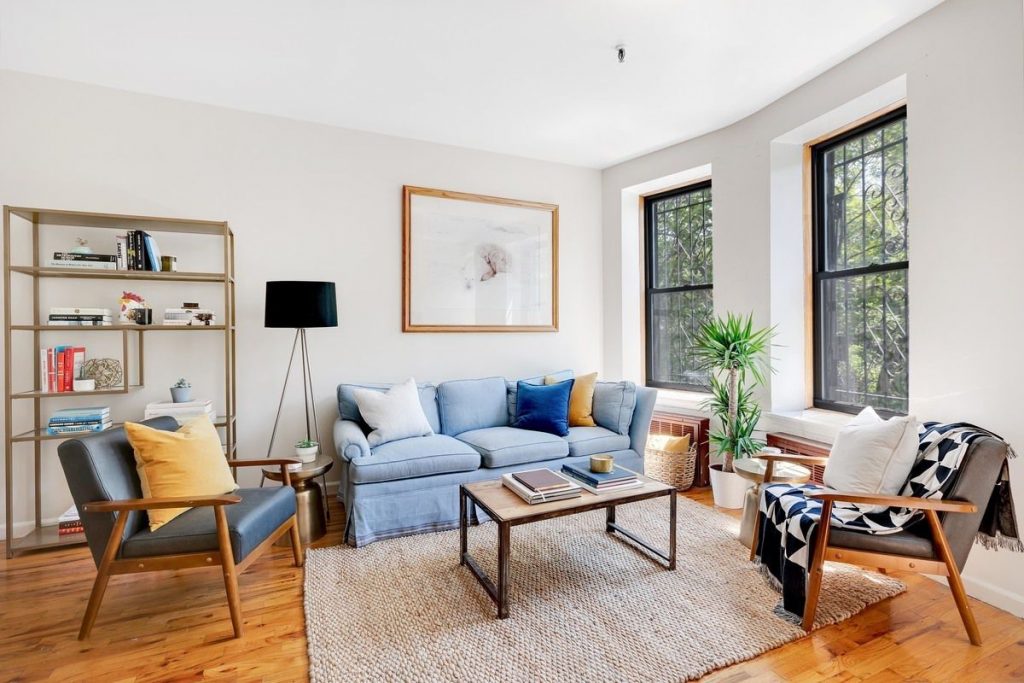 Brooklyn is a great borough for those looking to buy, with prices a bit cheaper than Manhattan, and with a bit more room to roam. But with prices in North Brooklyn reaching a median asking price of $1.385M this July, a deal might seem a bit harder to find. That's where our Deal of the Week comes in. This 2-bedroom at 431 Sterling Place #2A in Prospect Heights gives a lot of bang for the buck when you look at neighborhood comparisons.
The Price: $750,000
The median recorded sales price in Prospect Heights is $1,344,636, which is almost double the price of our Deal of the Week. For rentals, the median asking rent is $2,995 a month.
Therefore, for buyers who put down the 10 percent minimum of $75,000, one can expect to see monthly payments of around $3,988. This includes a $3,388 mortgage payment and a maintenance fee of $600. By New York City standards, $600 for maintenance isn't too bad.
Why You'll Love It…
The home has a bright and open feel to it, thanks to its high ceilings and numerous windows. This includes the front-facing bow windows in the living room and master bathroom, offering a classic, charming look.
The apartment can also be considered a true 2-bedroom, as both bedrooms each have at least one window and closet. They're also fairly separated from the living space, providing some privacy for roommates or families.
The location also can't be beat, as it's just three blocks to Prospect Park, Grand Army Plaza, and the Brooklyn Museum. Plus, there are plenty of restaurants, cafes and bars along Washington Avenue, just a block away. And for commuters, several different trains are a short walk away.
To top it all off, a deeded storage space and laundry are both available in the basement of the building, which happens to be a gorgeous pre-war co-op on a tree-lined street. Hard to get more quintessential Brooklyn than that.
… And Why You Might Not
The kitchen, which is galley-style and in a slightly awkward spot, could definitely stand to be updated a bit. Still, it has everything you could need, save a dishwasher. It's also not the only thing that's in a slightly awkward spot: there's a closet right in the middle of the living space. But according to the floor plan, that could easily be removed.
See the existing floor plan and alternative below: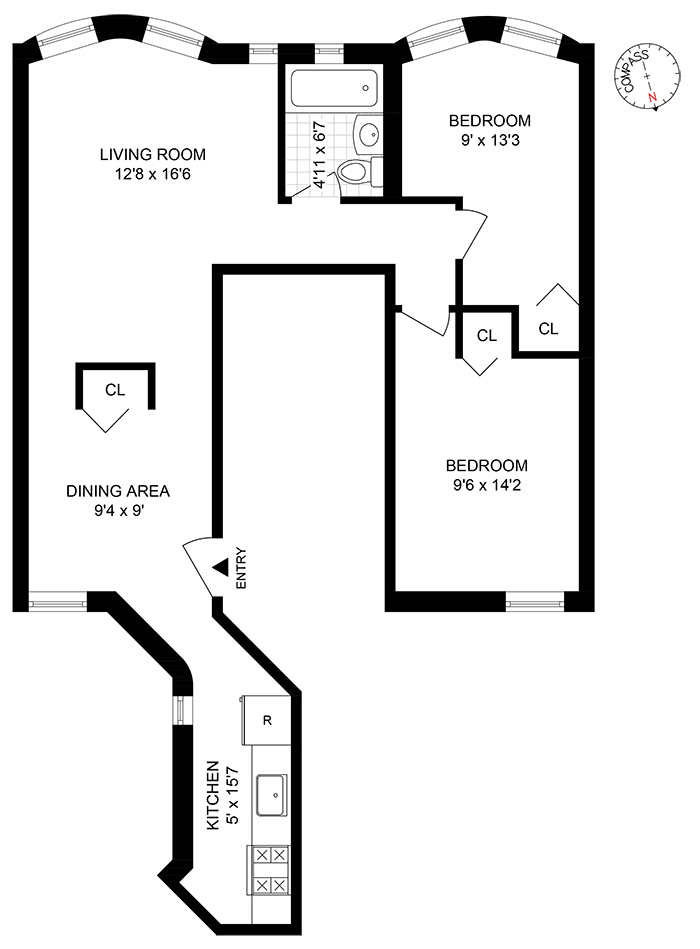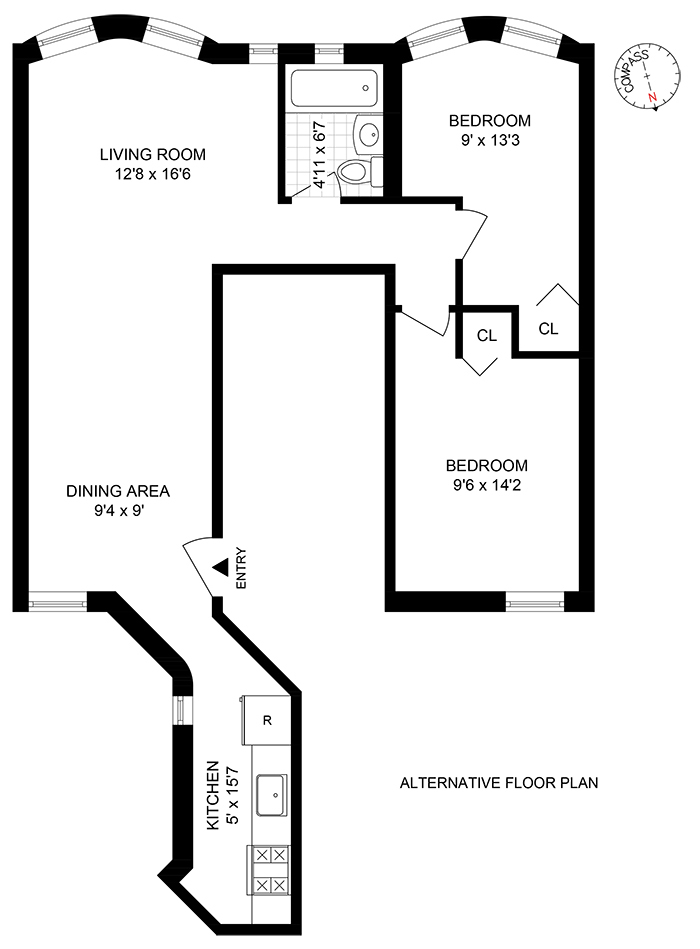 Check out the listing at 431 Sterling Place #2A, listed by Martin Eiden and Min Sohn of Compass.
—
Hey, why not like StreetEasy on Facebook and follow @streeteasy on Instagram?