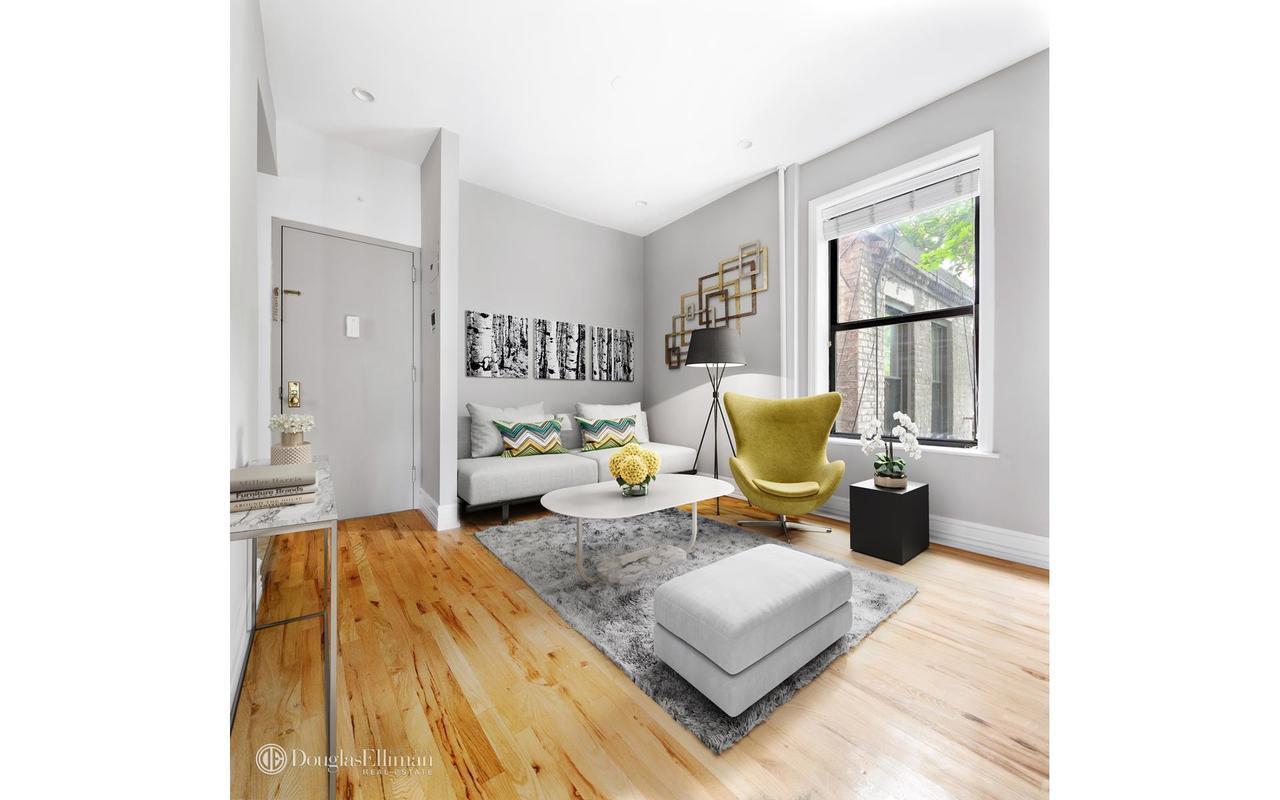 Yorkville has always delivered as a solid residential neighborhood with a variety of housing stock to choose from and great public and private schools. That's why this 2-bedroom close to the East River is our Deal of the Week. Located at 516 E. 82nd St. #4R, this third-floor walk-up is going for a fraction of the going rate for 2-bedrooms on the Upper East Side. Let's take a closer look.
The Price: $499,000
The median asking price for 2-bedroom apartments on the Upper East Side is $1.8 million, which puts our Deal of the Week at less than a third of the median asking price for the neighborhood.
Buyers who pay the 20% minimum down payment of $99,800 can expect to see monthly payments of $3,105. This includes a mortgage payment of around $1,922 and a maintenance fee of $1,183.
Why You'll Love It…
First of all, this apartment is a true 2-bedroom, meaning that both bedrooms have a window, door, and a closet. In fact, these bedrooms are a notch above since they both have at least two windows each – the master has three. Additionally, the master has a beautiful, decorative fireplace with a hand-etched marble mantlepiece, plus three custom-built California Closets. The room is also big enough for a queen-size bed. Meanwhile, the smaller adjacent bedroom can accommodate a full bed, and features double closets. Staying cool in the summer won't be a problem as each bedroom has two AC units, in addition to Restoration Hardware ceiling fans.
The kitchen can fit a small table near the window and was recently renovated with warm, maple cabinets, black granite counters and a terra-cotta tile floor. There's also a dishwasher, and under-cabinet lighting.
The living room is not terribly large, but has two windows and can accommodate a small sofa and chair. The windowed bathroom was also updated with top-tier fixtures and a custom-made medicine cabinet.
In addition to the wonderful layout, the apartment has 10.5-foot ceilings and crown molding throughout. It's retained much of its prewar charm while also including modern updates, such as the installation of new windows.
The apartment is pet-friendly and offers unlimited subletting after one year. Pied-à-terre use is allowed, and guarantors and parents buying are permitted on a case-by-case basis. Located in a gorgeous brick building, the co-op is just steps away from the East River, in addition to cafes, gyms, and more. The Q, 4, 5, and 6 trains are all within walking distance.
… And Why You Might Not
Like many apartments in classic buildings on the UES, this apartment is a third-floor walk-up, which might not be suitable for everyone. Additionally, the apartment is on the smaller side and — this might not be a negative — but wall space is limited due to the many windows and doors. Plus, the 4, 5, and 6 trains aren't super close, so buyers will be relying most often on the Q, which is 0.3 miles away. But hey, when you're looking for a 2-bedroom in Manhattan under $500,000, this place should be on your list.
Check out the listing at 516 E. 82nd St. #4R, listed by Kari Kaplan of Douglas Elliman.