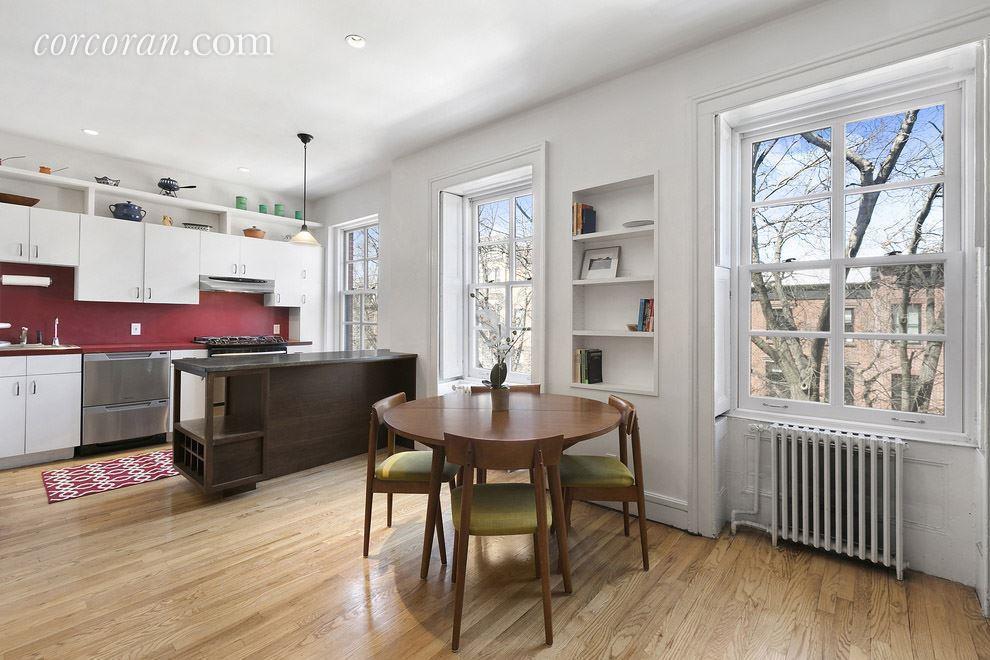 The week has barely hit the halfway mark and we are ready to call it. Hands down, this $850K two-bedroom at 154 Lafayette Street in Fort Greene takes the title of our favorite listing to hit the market in a long time. The location is the stuff of brownstone Brooklyn dreams – right in the heart of the neighborhood, close to BAM and Barclays Center but not too close to be caught in the chaos. Lafayette is a nice, wide street with beautiful trees, easy access to bike lanes and some of the neighborhood's finest housing stock. Think super-wide and deep town homes, lovely sweeping stoops and well-tended flower boxes.
Location aside, the apartment itself has a ton to offer. First and foremost, you get the entire rooftop to yourself, which can be directly accessed from the apartment. The rooftop, according to the listing description, is fully built out and offers quintessential Brooklyn vistas of brownstones and Downtown Brooklyn's towers.
Outdoor space notwithstanding, the interior of the apartment doesn't disappoint either. The current owners have great style so chances are you won't be needing to do much by way of renovation or redesign. It mixes simple dark wood and bright white finishes with wallpapered accent walls and pops of color to give the place a clean, but lively feel.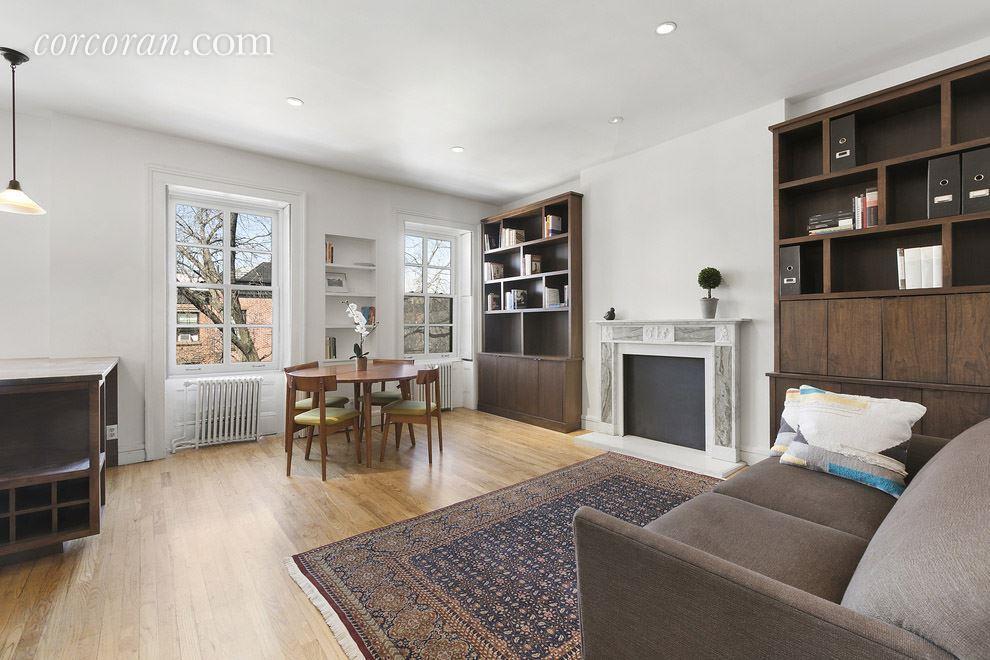 The layout works well with an open kitchen flowing into the spacious living room and dining room. From the listing photos, it looks like the apartment gets nice morning light; just imagine sipping your coffee at that breakfast bar! It's a top floor unit – yes a walk-up – but that means even more light and open views out the windows. There are many welcome, details characteristic of Brooklyn townhouses including a marble mantle, built-in wooden shutters and those classic rear window views of neighbor's gardens, weathervanes and clothing lines.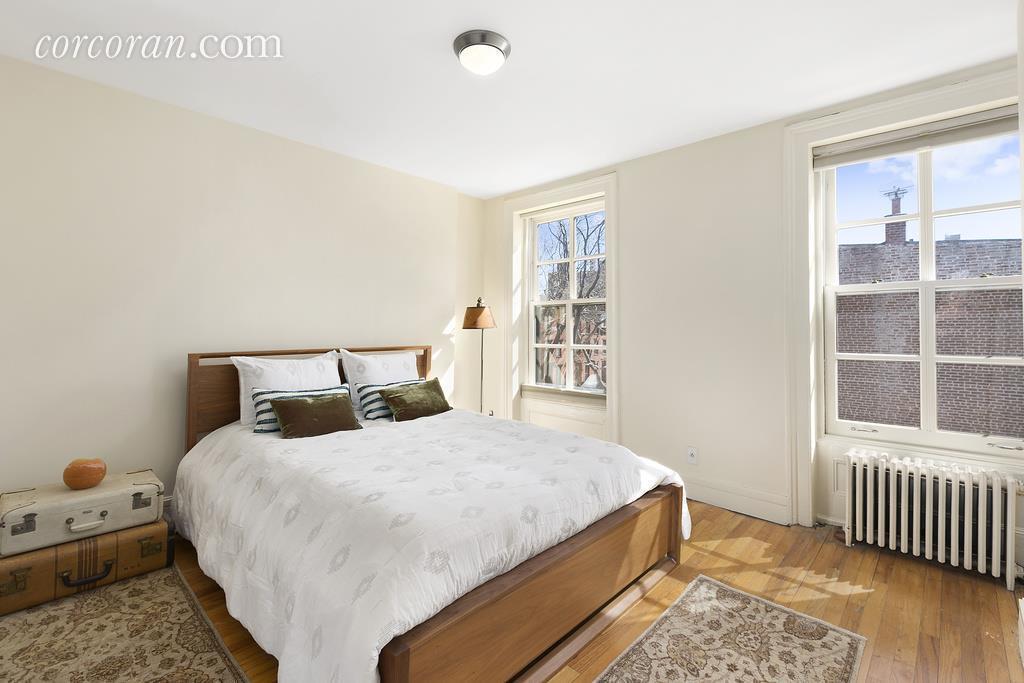 In terms of your basic amenities, it goes above and beyond. Not only do you get an in-unit washer-dryer, but you get a laundry room! Need to have storage space? There are tons of custom built-ins plus an impressive walk-in closet off the master bedroom.
Listed at $850K and with monthly maintenance of $748, the place is definitely priced to sell. Are you in the market to buy? If so, check out the first open house at 5:30 p.m. on Thursday, March 23.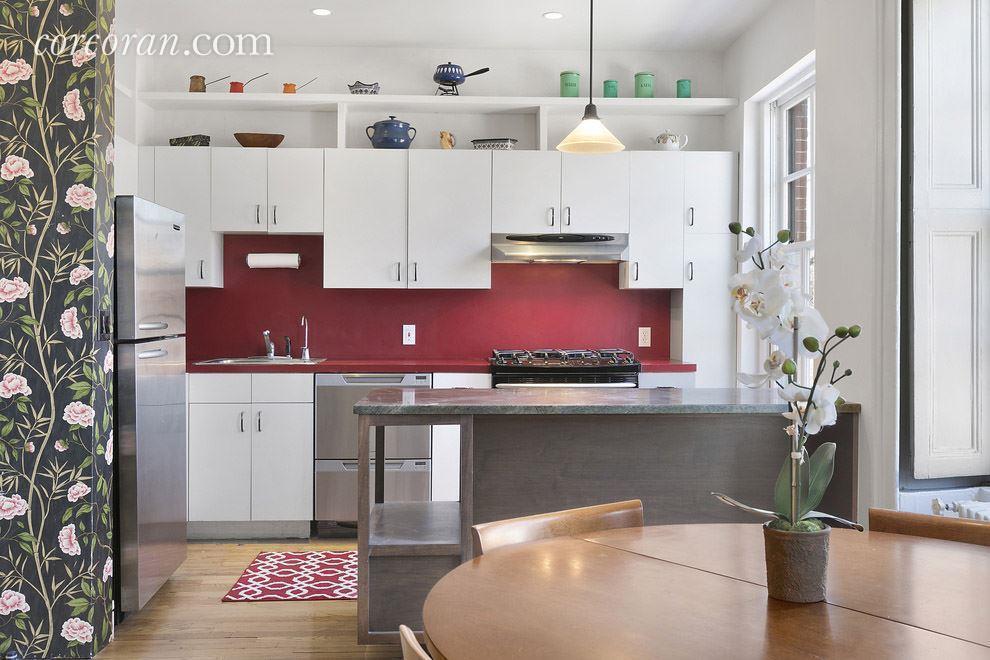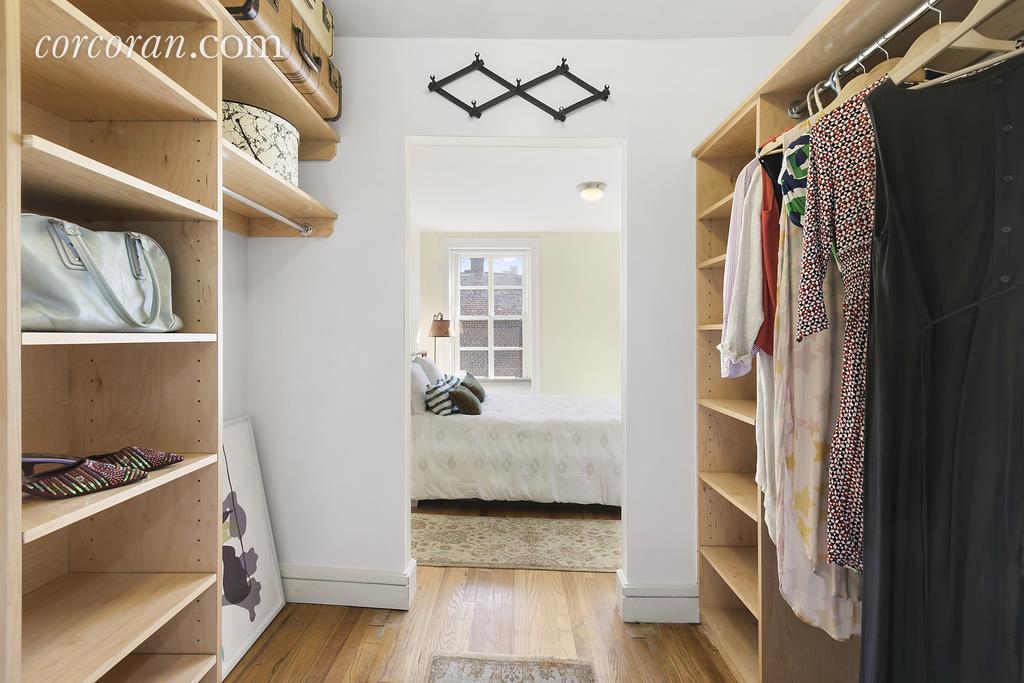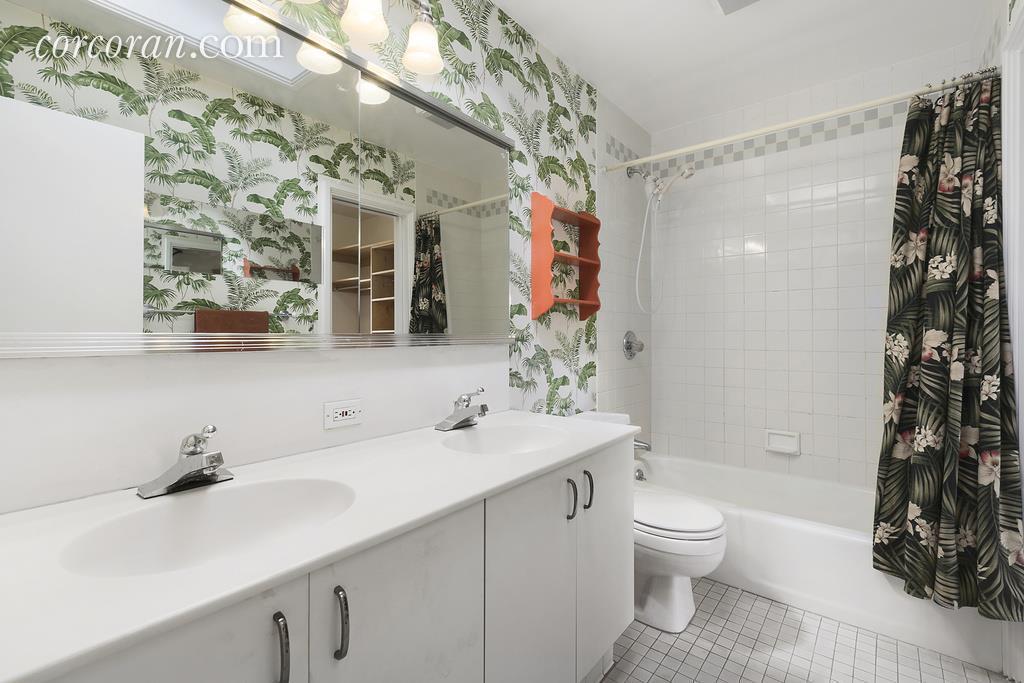 Related: