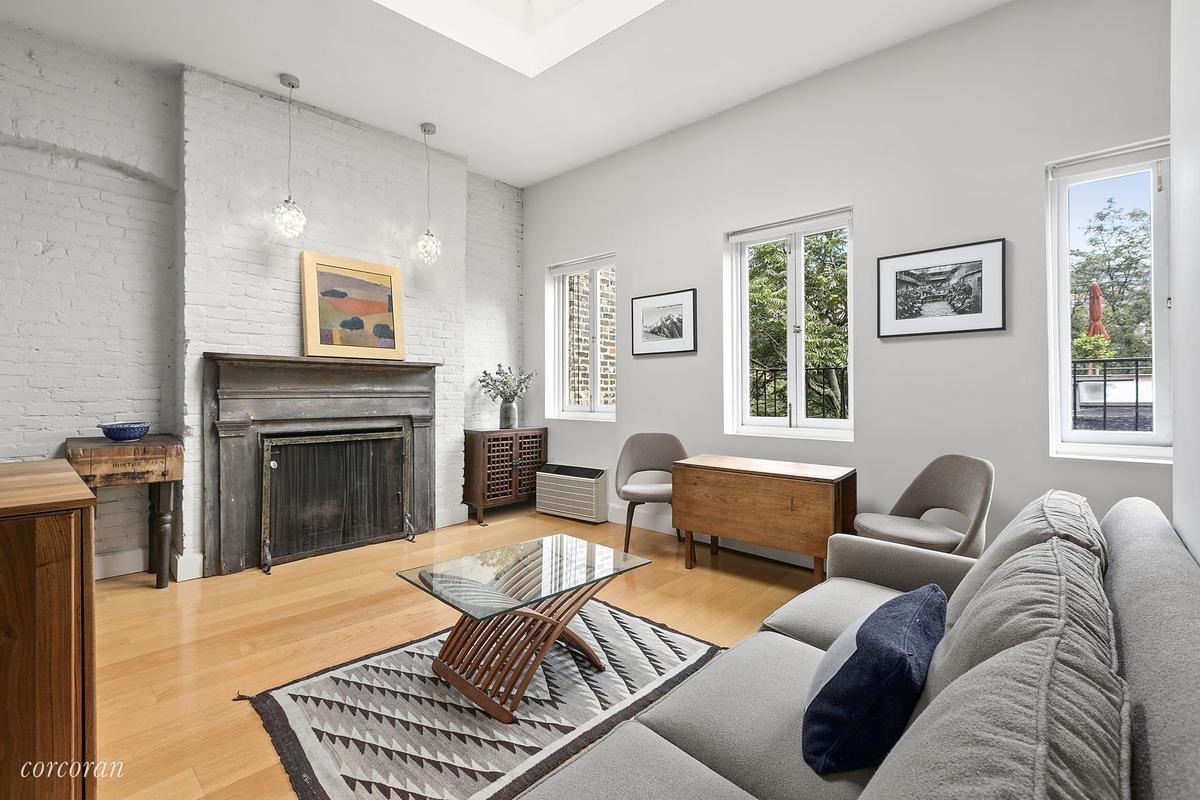 A co-op recently listed in Chelsea unearths a little-known fact of New York City culinary history and upends a popular misconception about a favorite breakfast food.
This $950,000 1-bedroom apartment lies inside a Chelsea building that once served as the bakery of Samuel Bath Thomas — the inventor of the famous Thomas' English Muffins. Yes, that's right: The English Muffin hails not from London or Birmingham, but from right here in New York City. Mind blown?

History of the Muffin House
As the story goes, Samuel Bath Thomas came to New York City in 1874 from Plymouth, England, bringing with him a penchant for spongy breads suitable for spreads. The New York "toaster crumpet" he created was thinner and lighter than its British forbear, and proved a major hit. (Shrewd businessman that he was, Thomas must have known New Yorkers would be a carb-conscious bunch.) Thomas' original bakery was at 160 Ninth Ave. in Chelsea, but he soon opened another location on the ground floor of 337 W. 20th St. and began pumping out English muffins like hotcakes.
Although Thomas' is now owned by the international conglomerate Bimbo Bakeries, which operates Arnold and Entenmann's, and has since moved its baking headquarters out of Chelsea, the building bears a plaque detailing its history and designating it as "The Muffin House." Legitimizing the property's claims to muffin history, an oven the size of an entire room was discovered in the building's basement in 2006 — which, you guessed it, belonged to the OG muffin man himself.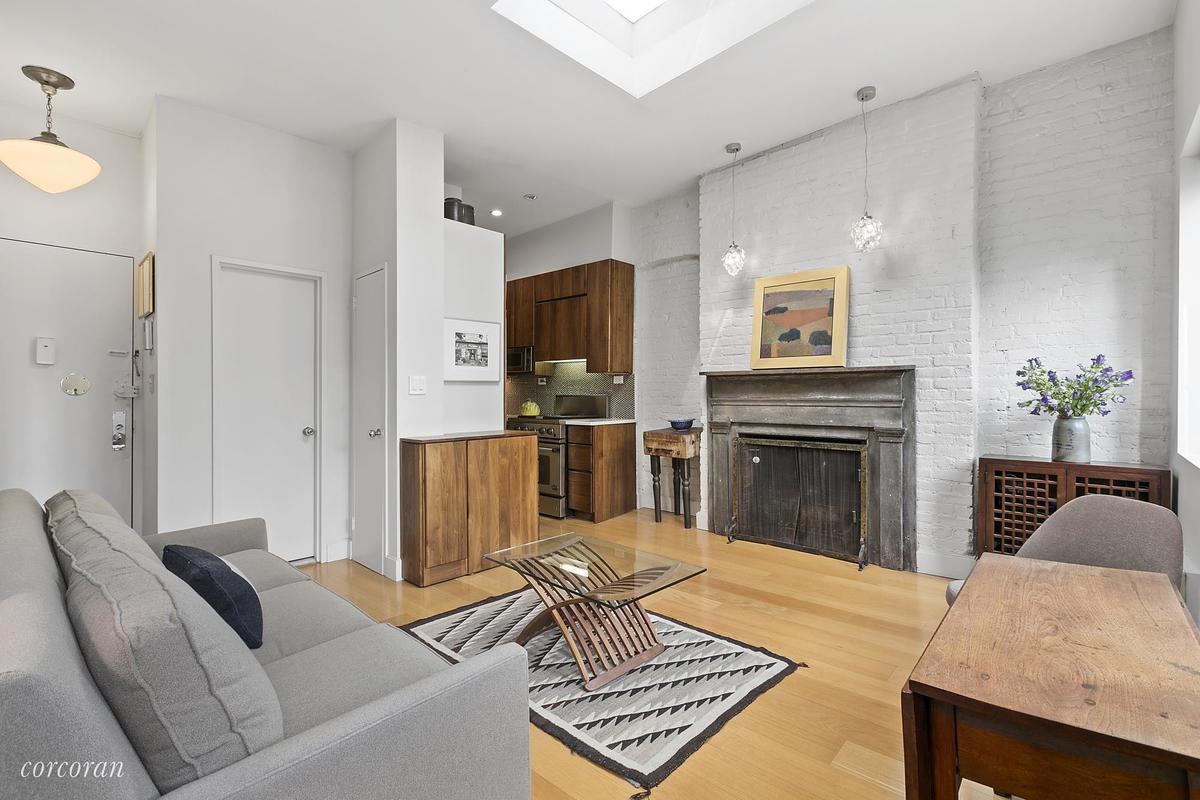 Explore the Nooks and Crannies of the Muffin House
The top-floor unit currently on the market spans 500 square feet and, based on the floor plan, appears more like a studio than a full 1-bedroom. Perhaps as a nod to the English muffin's partially split style, the living room is, ahem, partially split from the bedroom: There's a half-wall separating the two areas.
While the unit is undeniably petite, it's been tastefully renovated and offers some nice features and quintessential historic details, including high ceilings, exposed brick, a large skylight, and a wood-burning fireplace straight out of Charles Dickens. On top of that, it offers views of a carriage house from the rear windows, and access to a delightful shared courtyard complete with cobblestones and ivy-covered walls. Though Samuel Bath Thomas' New York legacy remains somewhat under-appreciated, we'd hazard a guess that this lovely Chelsea co-op could win over even the most cynical NYC bagel snob.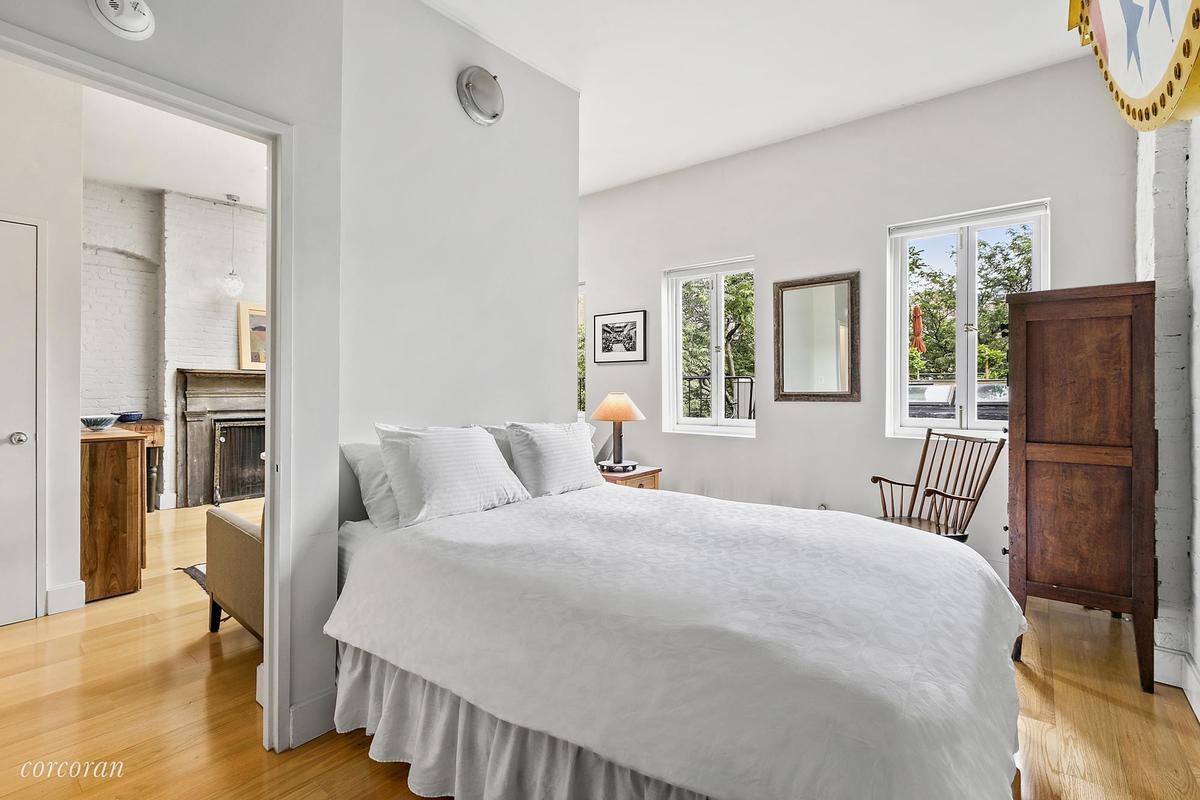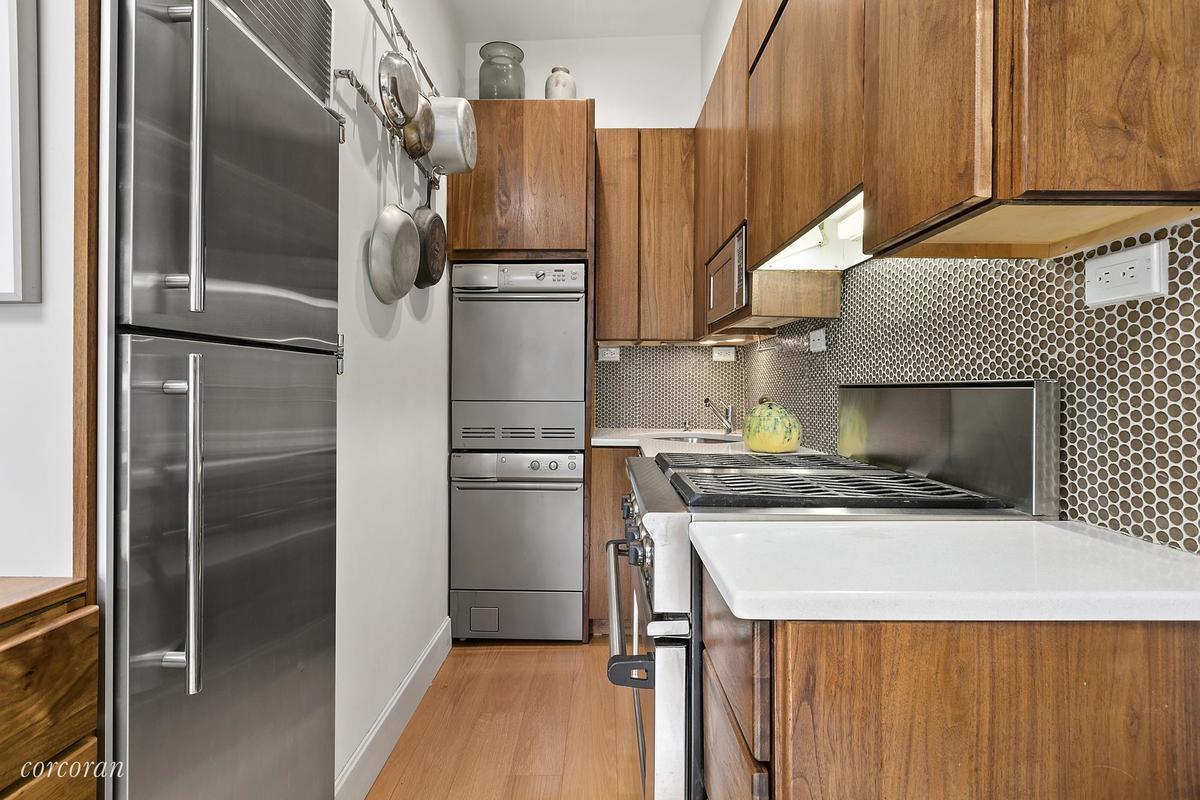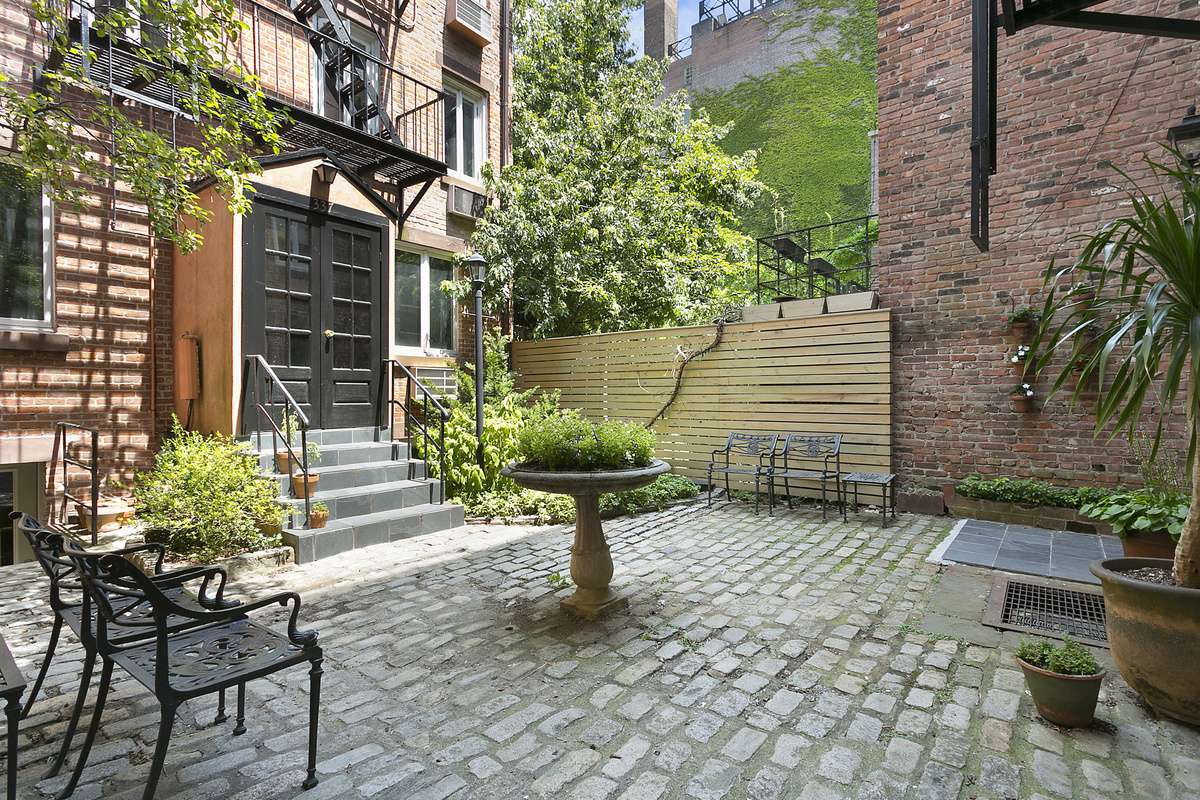 —
Hey, why not like StreetEasy on Facebook and follow @streeteasy on Instagram?
Related: