In a city gone wild for "supertalls" and mixed-use residential condo towers with units commanding $6,000+ per square foot, there's always a special affection for the grand old townhouse. Especially when a side-by-side pair of them hits the open market. This time, a $19.75 million listing at 238 East 15th Street in Gramercy Park puts a pair of townhouses up for sale.
The New York Times writes about the Stuyvesant Square Historic District listing that has been owned by the Missionary Sisters of the Immaculate Heart of Mary — a 100-year-old order of nuns that no longer needs the 18,720 square feet of space in the pair of 1850s Greek Revival-style homes.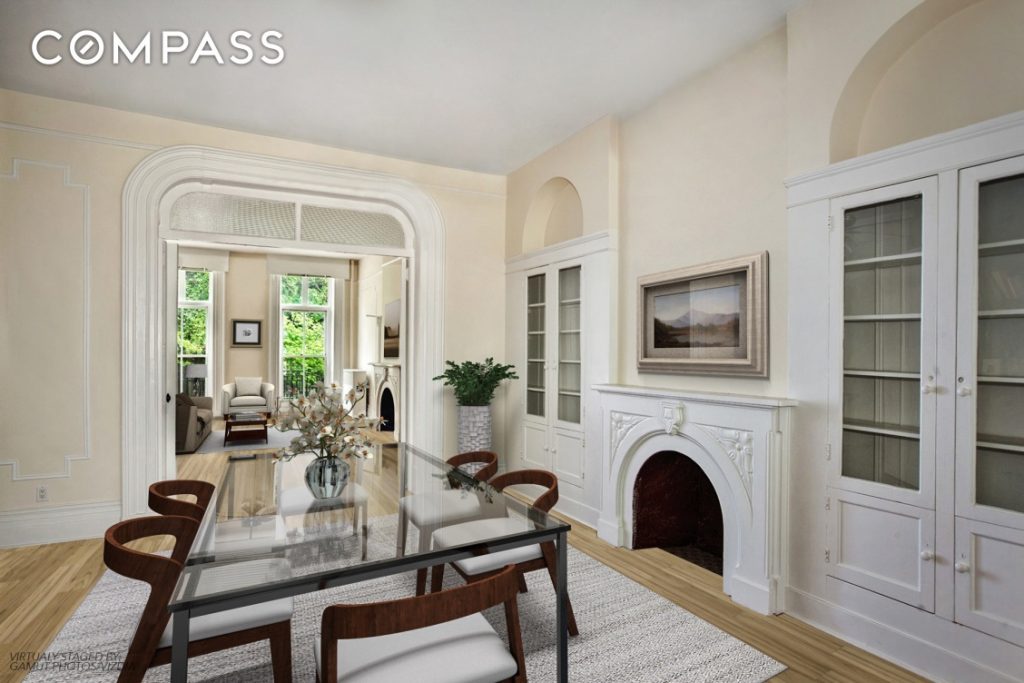 Listing notes attest to the epic proportion of this pair of brick beauties. They comprise a 52-foot wide frontage on East 15th Street and are 60-feet deep and five stories tall. Living space is 15,600 square feet with another 3,120 square feet in the cellar. There's also a south-facing garden and views of the beloved and private Gramercy Park.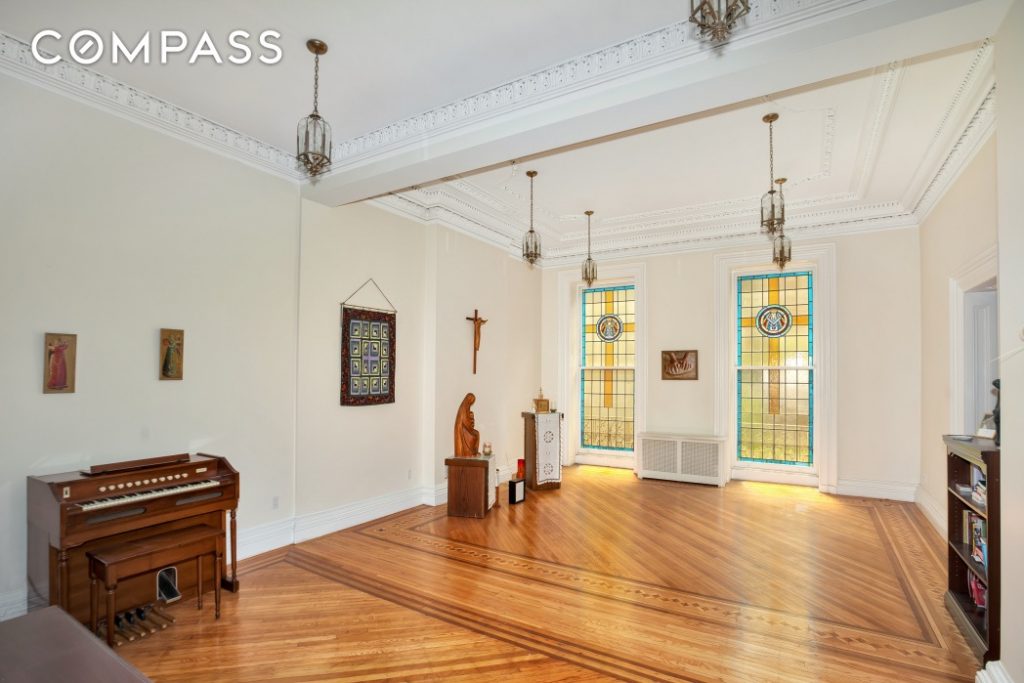 In addition to keeping the buildings as the single-family building, options include making them two separate townhouses or converting to condos.
This order of missionary nuns started in Belgium, but this Manhattan property has served as headquarters for the order since 1948. But according to the NYTimes, the elderly nuns that remain have since moved to a nursing home in the Bronx, leaving only one sister left at East 15th Street's grand residence.
From the NY Times:

"After putting up the "For Sale" signs two weeks ago, the brokers, Lisa Kobiolke and Leonard Steinberg of the brokerage Compass, have received more than two dozen inquiries. They have shown the homes three times, including to an art dealer couple who would like to use one building as a gallery.

"We thought we'd have a lot of interest in dividing the homes in two, but so far, most everyone seems to want both," Ms. Kobiolke said. (Such combos are becoming quite common in Manhattan; Sarah Jessica Parker and Matthew Broderick recently bought two townhouses on 11th Street for $34 million, while Madonna has a $40 million, triple-wide spread on East 81st Street. And there is former Mayor Michael R. Bloomberg's continuing project, an East 78th Street combination)."
Another NYC townhouse fan made news recently. Napster founder and former Facebook executive Sean Parker doubled up his townhouse ownership at 40 West 10th Street in Greenwich Village. So while many of the rich and famous are opting for expensive condos in newly built or converted luxury buildings, the addition of 238 East 15th Street to the market helps tell the story of the allure of classic NYC buildings for anyone who can foot the bill — and live through the renovation. SJP and Broderick are looking at that kind of project again after buying their twin townhouses from the United Methodist Women.
Related: