With a long and winding history in the annals of New York City's efforts at urban renewal, Essex Crossing is finally ready to accept tenants for affordable units at 145 Clinton Street. The Lower East Side site is also called Site 5 of Essex Crossing, a mega-development in what was formerly called the Seward Park Urban Renewal Area (SPURA).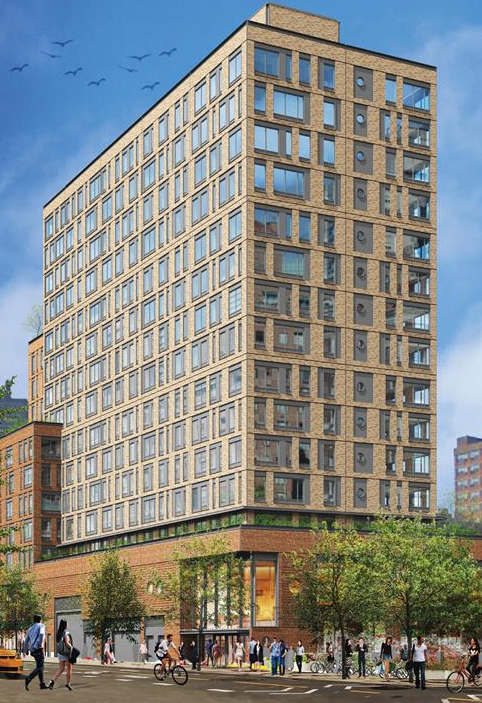 The total number of units at the site is 211 and just under half (104) will be made available through the New York City Housing Connect lottery that has just launched. Eligible applicants have until May 2 to apply for apartments where rents will range from $519 for a studio, all the way up to 3-bedroom units at $3,424 monthly.
> Read how this woman won a housing lottery
Income levels range between those earning 40 percent of the area median income ($19,680 to $42,040) all the way up to those who are making 165 percent of the AMI ($69,326 to $173,415), which covers a broad range of eligible income earners.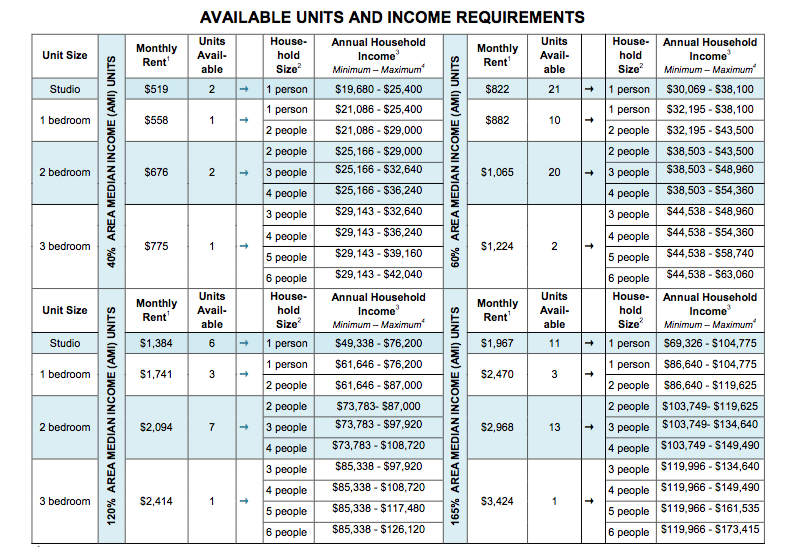 Priority will be given to applicants who have previously lived in the Seward Park Extension Urban Renewal Area (SPEURA) along with residents of Manhattan CB3.
The red-brick building is designed by Beyer Blinders Belle Architects and, in addition to the residential units, will contain 73,000 square feet of retail space as well as a 15,000-square-foot park. A Trader Joe's and a Planet Fitness will be the prime retail tenants. Other amenities include a lounge, yoga room, dog-washing room, and playroom.
The 104 affordable units at Site 5 will be a portion of the complex's 561 total affordable units, along with 517 market-rate units. A public park, movie theater and other spaces will complete this long-anticipated development of what was the city's largest undeveloped parcel.
How to Apply
To apply online, go to nyc.gov/housingconnect. To request an application by mail, send a self-addressed envelope to: Essex Crossing Site 5/ Triborough Finance New Station, PO Box 2011, New York, NY 10035-9997. Only send one application per development. Do not submit duplicate applications. Do not apply online and also send in a paper application. Applicants who submit more than one application may be disqualified.
Related: