Last May, a three-bedroom, two-bathroom townhouse at 563 Quincy Street in Bed-Stuy sold for a modest $655K. A quick glance at the listing images below helps explains the low price. This three-floor, 1,800-square foot house was in serious need of some TLC.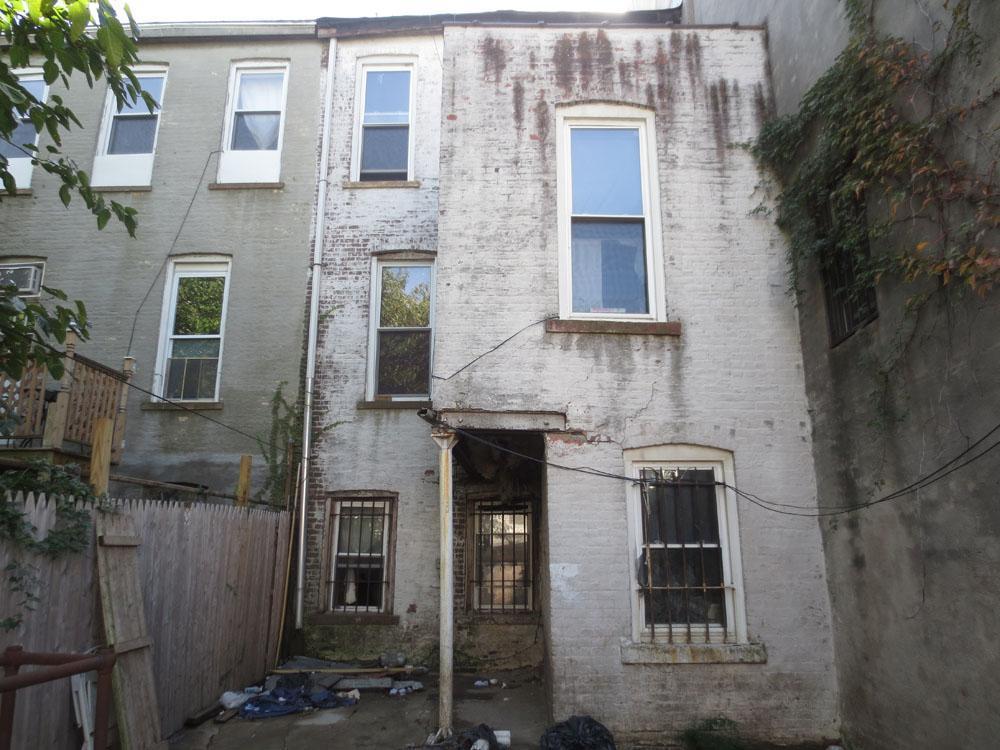 Six months ago, the structural integrity seemed questionable and the rear facade was crying for attention.
That's actually an understatement. The kitchen looked like something out of a DIY horror movie, the bedroom seemed to double as a giant walk-in-closet and the ground floor looked like it was more of an excavation site than a habitable residence. To put a positive spin on matters, the listing description marketed the property as "perfect for someone who is willing to do the work and make your dream house come true." Evidently, the house found that buyer.
Less than six months later, 563 Quincy Street flipped and came back on the market looking like a place where you actually could live – and live quite happily. After major renovations, the townhouse is listed for $950K, nearly 50 percent more than what it closed for six months ago.
The townhouse retained and refurbished much of its original turn-of-the-century details and now offers three-and-a-half bedrooms, three bathrooms, a deck and a complete second kitchen on the ground floor that the floor plan labels a "summer kitchen." Not familiar with the term? Neither were we, but as it turns out, a summer kitchen is a second kitchen on the ground floor that opens up to the outdoors, so the name is apt. Check the before and after pictures for a look at the renovation and its incredible improvements.
See more pictures from the past below …
Related: