We're sorry about the divorce between Tribeca Film Festival co-founders Jane Rosenthal and Craig Hatkoff, but their asset-splitting forced them to place their tremendous abode on the NYC real estate market. And, yeah, we admit it. We are fascinated by just about anything to do with The Dakota.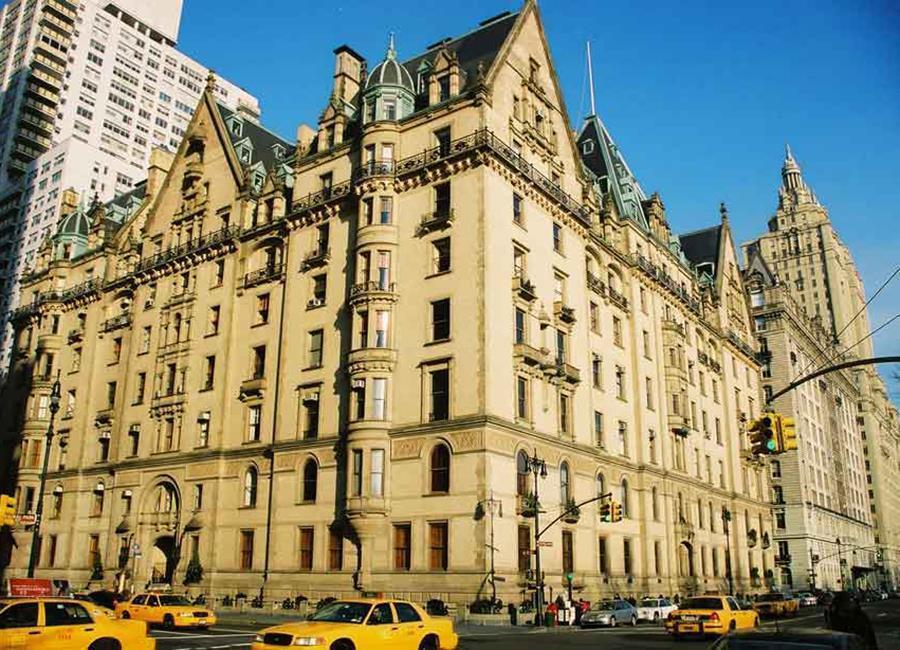 In a city with some of the most iconic buildings in the world, there's always and forever something about this Upper West Side fortress that never fails to tickle the imagination. For instance … this brand-new, $39 million listing of this rare, 7,500-square-foot unit at The Dakota on 1 West 72nd Street.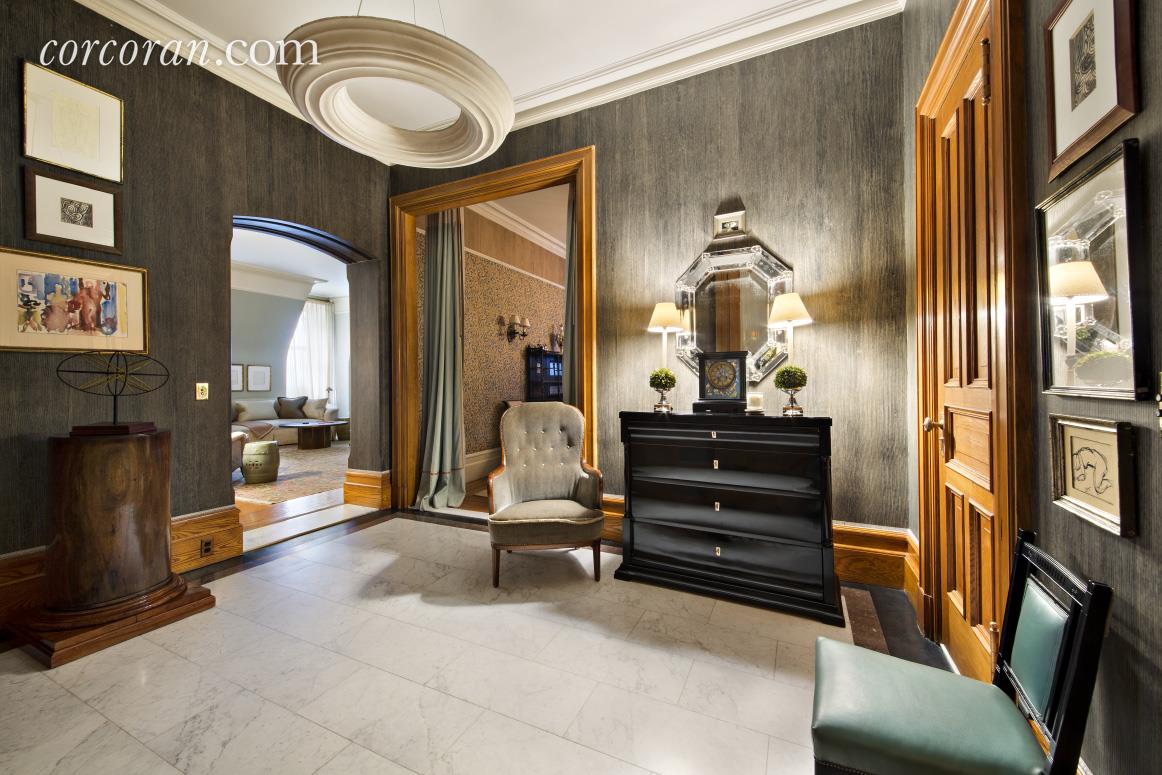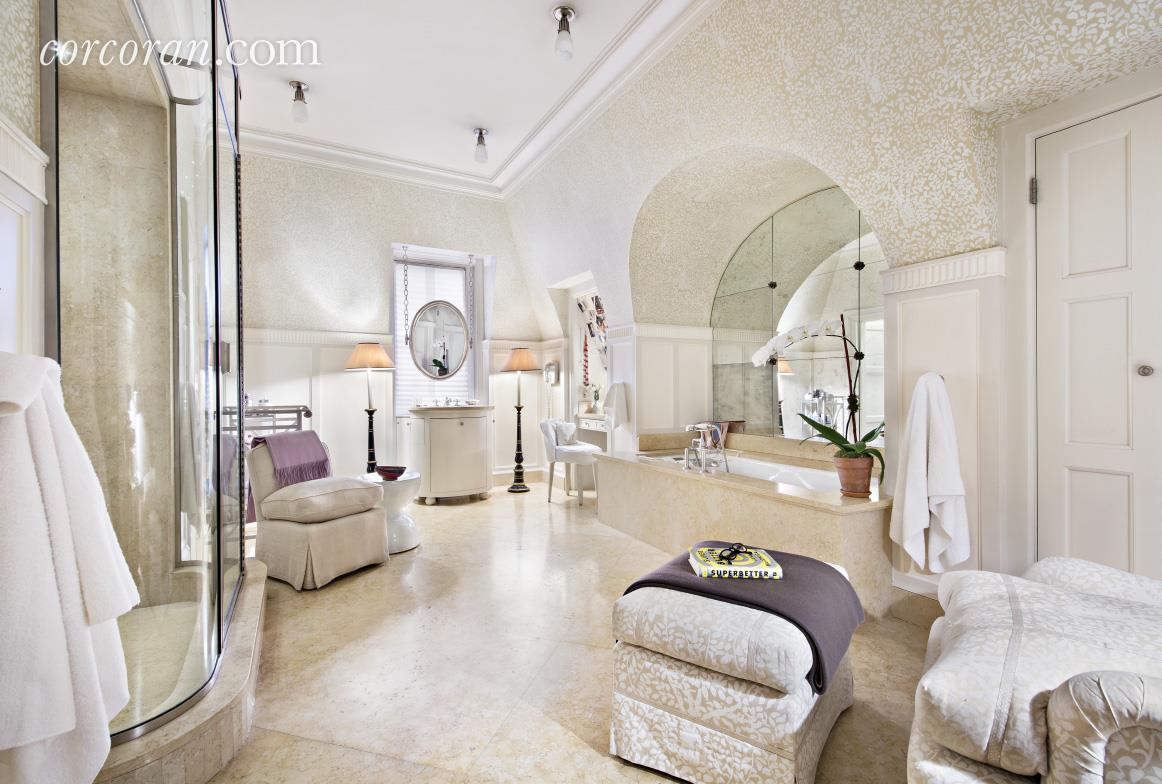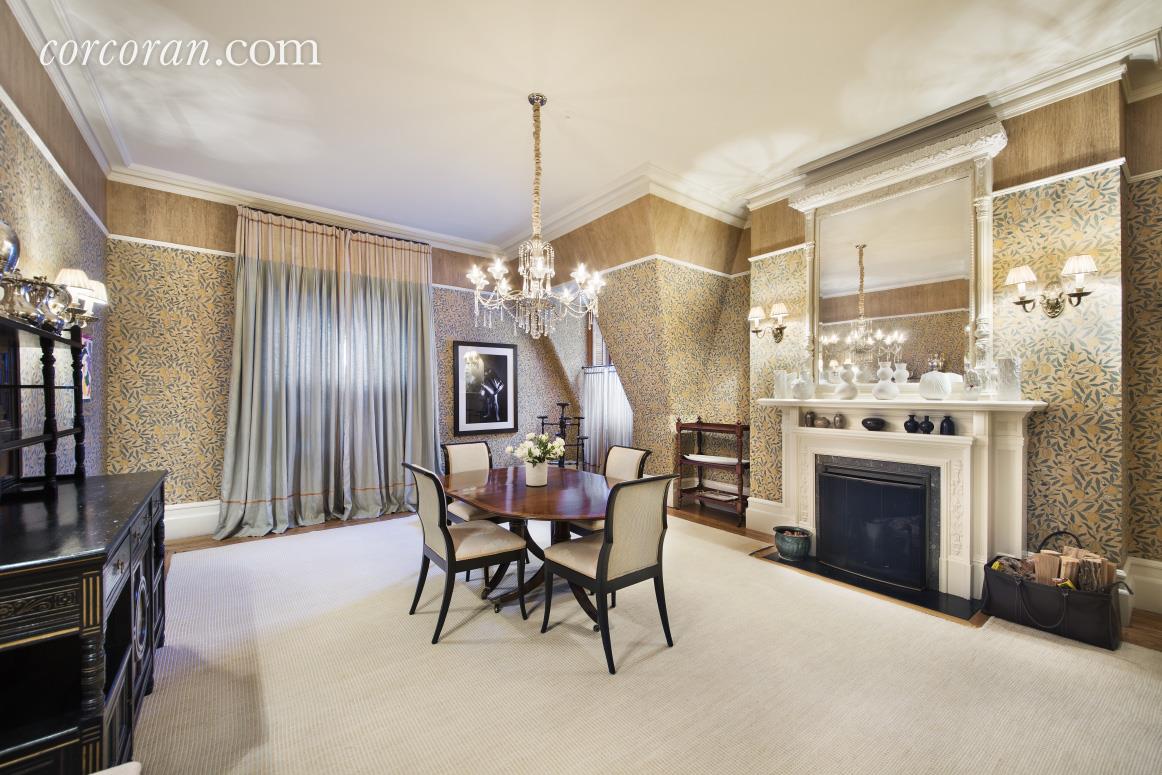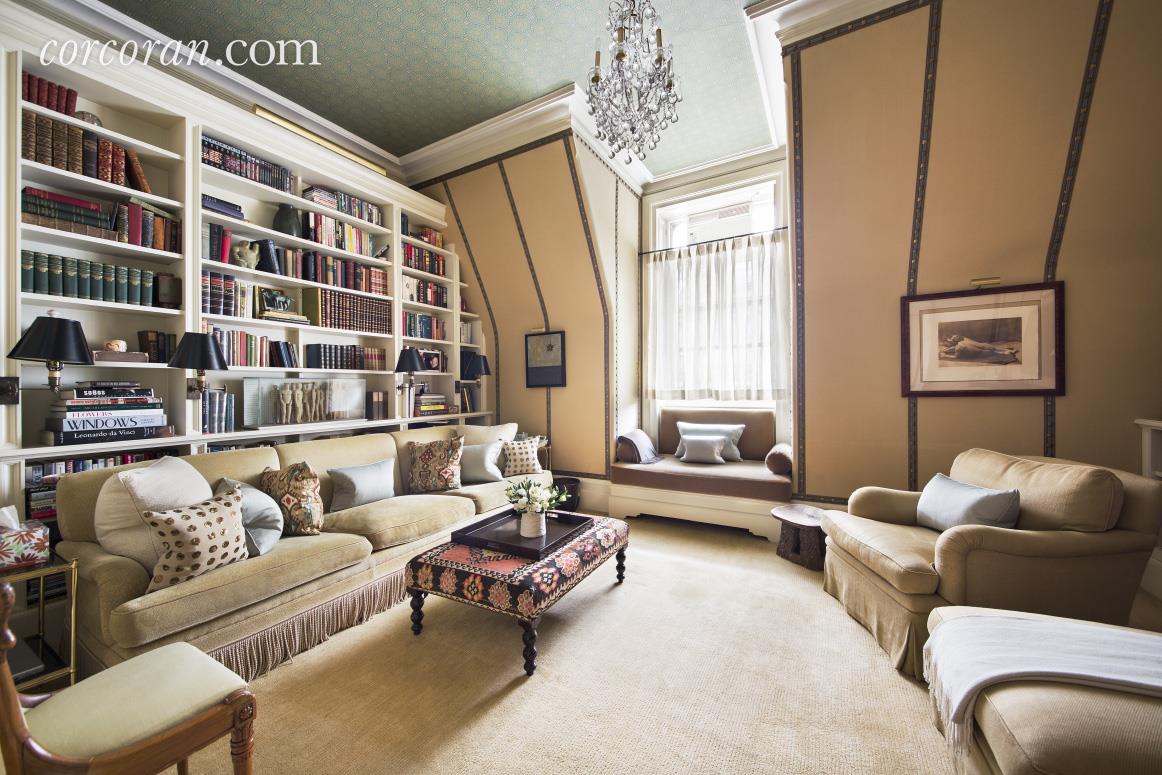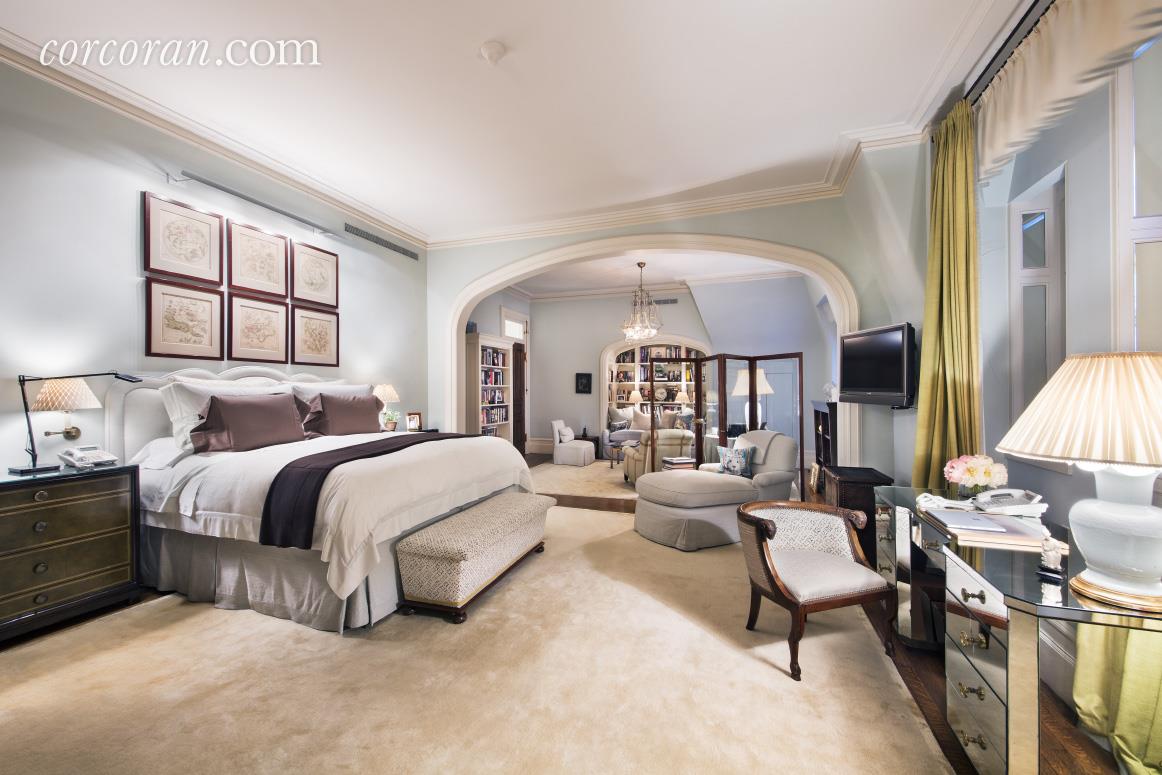 Rosenthal (whose Twitter handle references the Tribeca festival) and @chatkoff (real estate financier, serial entrepreneur and owner of Turtle Pond Publications) lived here for more than 20 years. According to listing broker Deborah Grubman of Corcoran, the apartment is a years-long project of assembling four separate units and combining them into this sprawling unit No. 84. Just take a look at the floor plan below: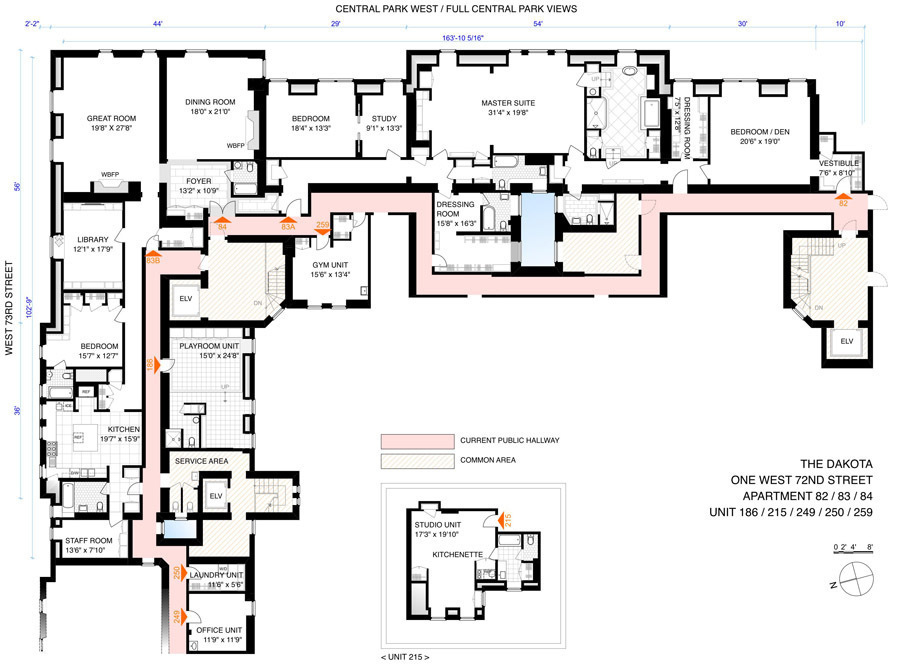 "It's an unusual and unique apartment even for this iconic building,'' Grubman said, adding that the undisclosed owner spent years "piecing together" the separate units to form this special residence. The 8th-floor apartment has two wood-burning fireplaces and 11-foot ceilings and some pretty stellar views of Central Park. Altogether, there's 165 feet of frontage facing the park.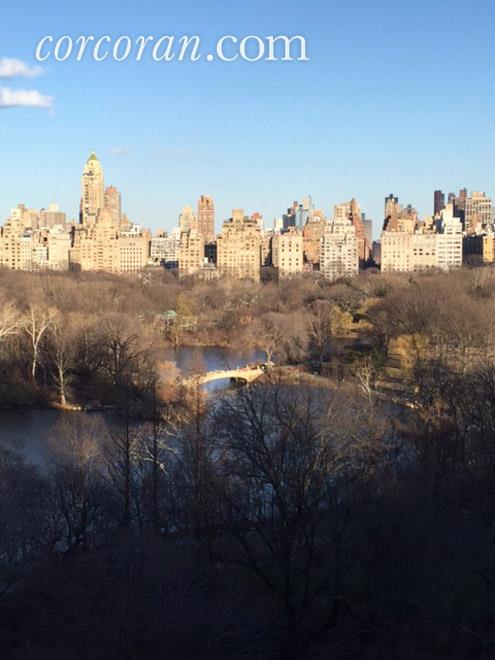 It's also the only apartment in the building to have exposures on the north, east and south sides, including a master bedroom that features a marble bathroom directly overlooking Central Park.
There are places in place to create a new kitchen, Grubman said, and the unit features a separate apartment for staff or use as a private study.
Related: