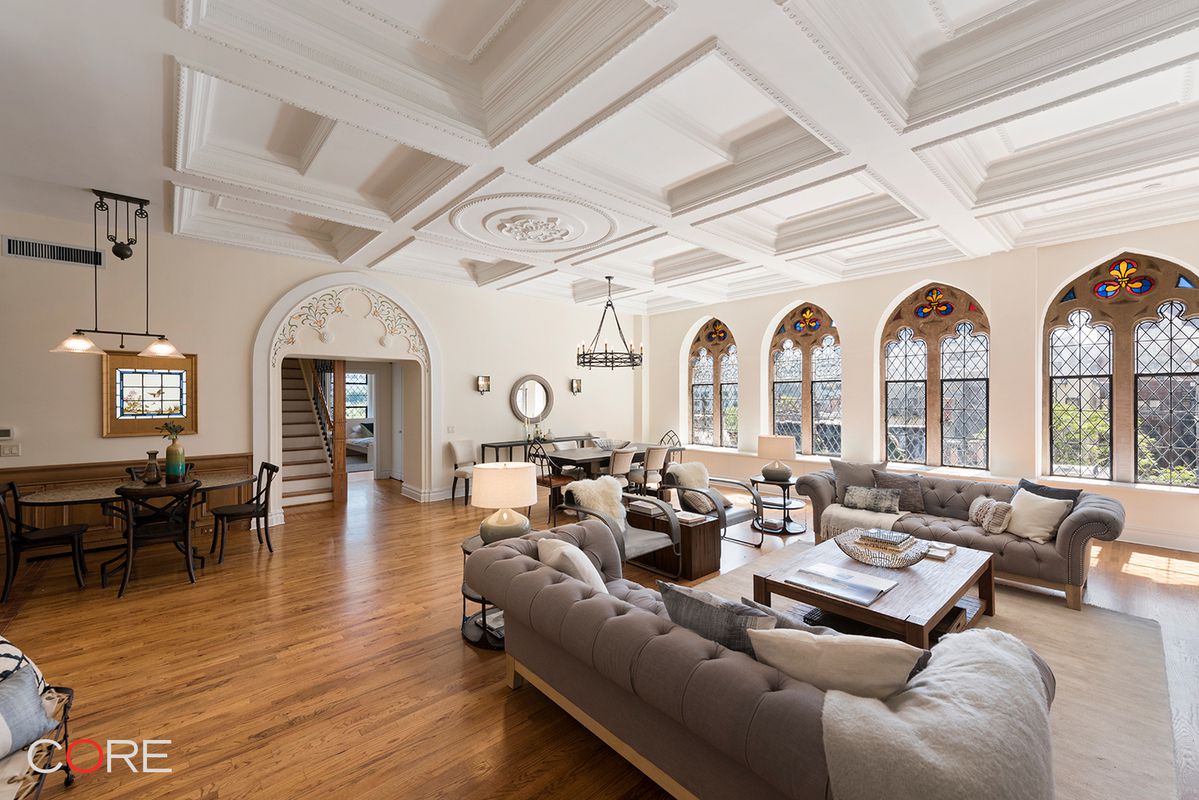 New York City is chock-full of expensive properties decked out in opulent amenities, fancy fixtures and high-end trimmings. No doubt these apartments are stupendous places to call home, but if you're going after a unique showpiece, here is a rare New York find: A turnkey 5-bedroom condo converted from a former parish house in Gramercy Park.
SPACE: 5 bedrooms, 4.5 bathrooms
PRICE: $5,250,000
NEIGHBORHOOD: Gramercy Park
Why We Think It's Worth It
You'd be hard-pressed to find a conversion as nicely done as this place. Located in the former parish house for St. George's Episcopal Church, this duplex marries Romanesque Revival details with modern amenities and style. The result is a completely livable, insanely spacious (we are talking 3,600-square feet) and thoroughly unique Downtown Manhattan gem.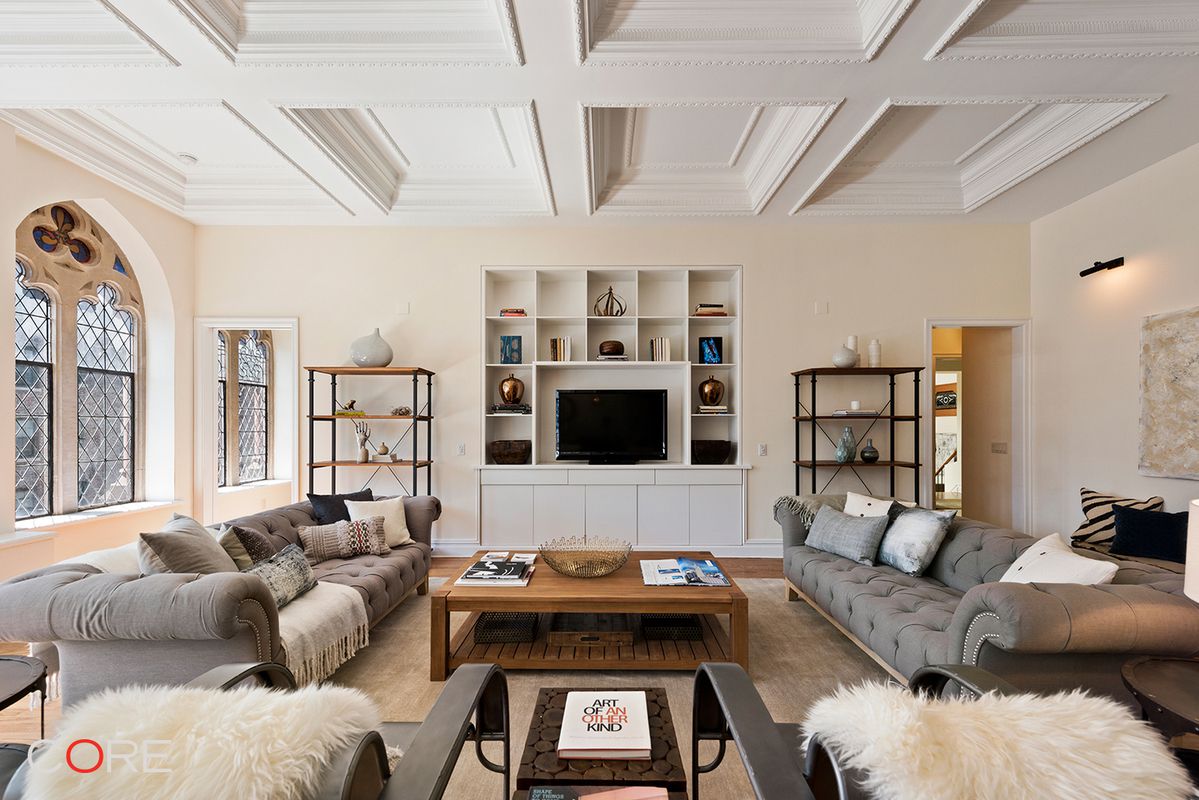 With exposed brick, high coffered ceilings and beautifully preserved stained-glass windows, the home maintains a historic, old New York feel, made fresh with modern updates. You get tons of bedrooms and an eat-in kitchen that flows into a sprawling living room. Plus there are perks that usually go with luxury properties like this such as a pantry, laundry room, mudroom and multiple walk-in closets. What seals the deal for us is the lovely south-facing solarium that is built snug to the parish's original brownstone walls.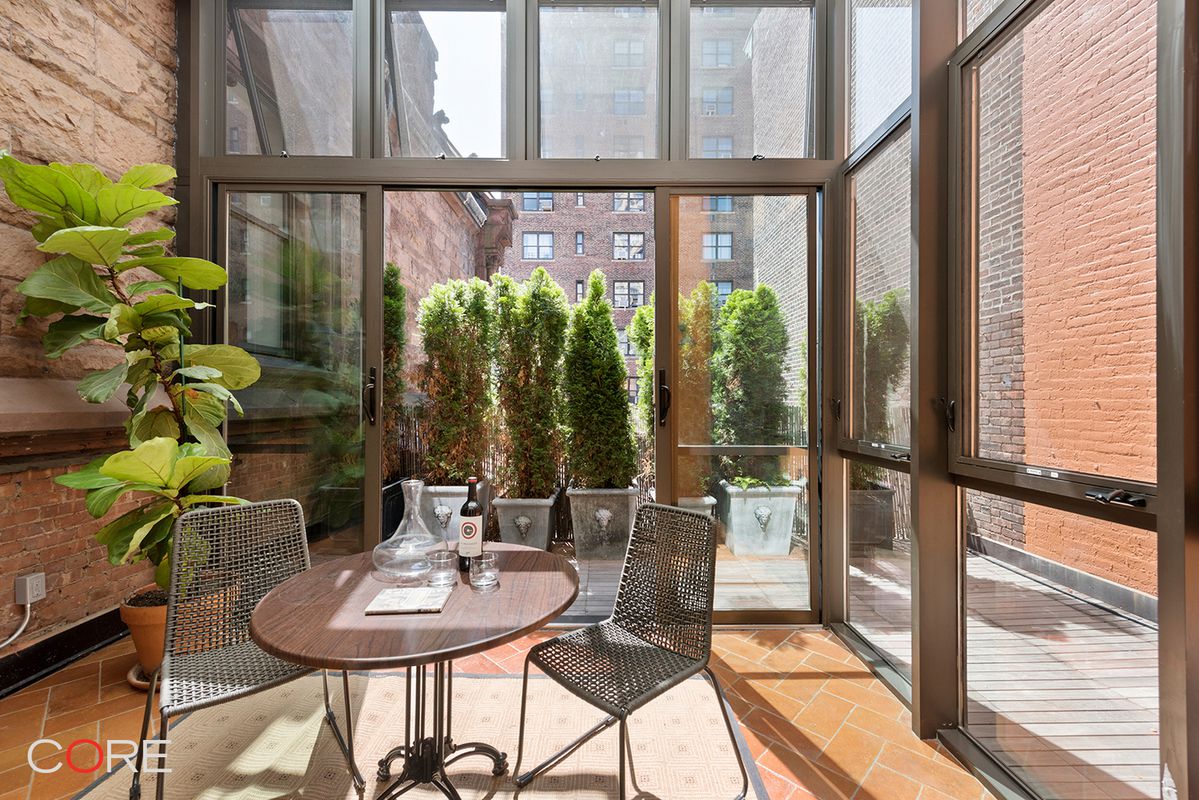 If neither the gleaming stained glass nor the rustic outdoor space did it for you, keep in mind that the condo is located in
The Abbey
, a doorman building tucked away on one of the most picturesque, tree-lined blocks in Gramercy just around the corner from the Stuyvesant Square Park.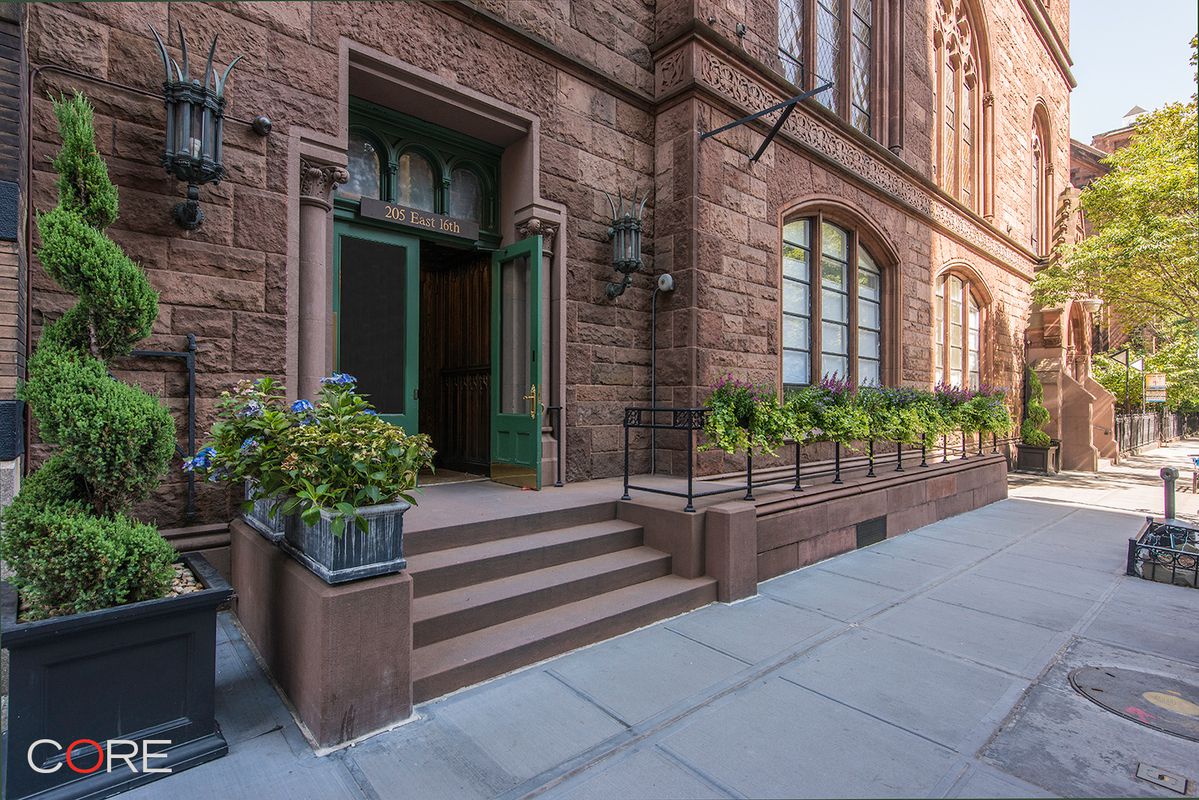 But Nothing's Perfect
The apartment features some light fixtures that, while in keeping with the historic aesthetic, could add heaviness to the mood. Also, for those who like to cook or have a display kitchen for family and friends to hang out, this might not be the place. Not only is the kitchen a bit dated, but the layout doesn't invite that inevitable gathering spot. Bedrooms in the apartment, though spaced out, do not have doors, which could cause some privacy issues.
Related: