Another 59 affordable housing units near the Grand Concourse in the Bronx are up for grabs via the NYC Connect housing lottery. Called Grand & Rogers Apartments, the units range from studios to 3 bedrooms.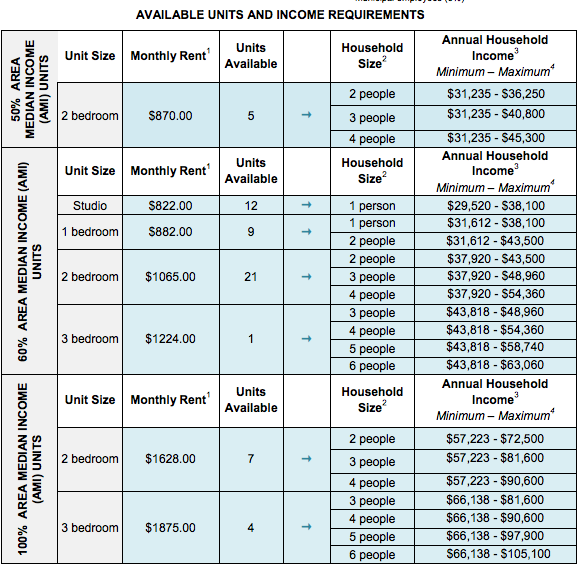 Qualified applicants are those making between 50 and 100 percent of the area median income. That means those at the 50 percent median income make between $31,325 and $41,300, while median income earners qualify if they make between $57,220 and $105,100 a year.
Rents for the apartments range between $822 for a studio for those earning 60 percent of the median income and $1,875 for a 3-bedroom. Those earning 50 percent the median income are eligible for one of the five 2-bedroom units that will rent for $870 a month.
The Grand & Rogers complex is comprised of six buildings at 1171 Clay Ave., 1183 Clay Ave., 1202 Clay Ave., 384 Grand Concourse, 1129 Morrison Ave., and 1038 Rogers Place.
Applications are due Feb. 27, 2017. Interested and qualified tenants can apply through NYC Housing Connect or by mail by sending a self-addressed envelope to JGV Management, PO Box 740610, Bronx, NY, 10474.

Related: