It appears that Greta Garbo's mystique still endures, 27 years after her passing. The actress who treasured her privacy chose for many decades to live in style in a Beekman co-op called the Campanile at 450 E. 52nd St. Her former apartment has found a buyer at well over the $5.95 million asking price.
According to Mansion Global and Garbo's great nephew, Craig Reisfield, the 3-bedroom co-op fetched $8.5 million, or about 43 percent above list.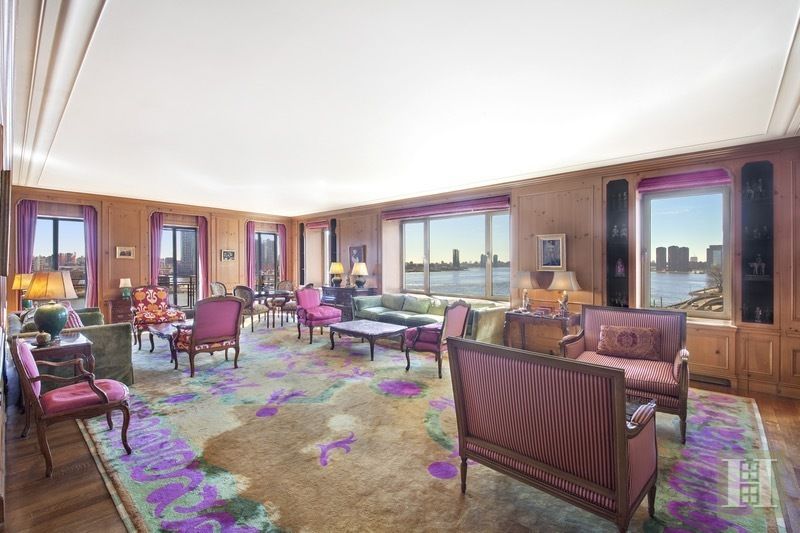 The Swedish-born actress lived in the 3-bedroom co-op for 40 years before her death in 1990. Judging by the photos, it's easy to see why Garbo loved the sun-drenched interior space with East River views. (It's also in one of New York's most exclusive buildings.) She filled the generous rooms with vivid colors and materials from her Swedish homeland.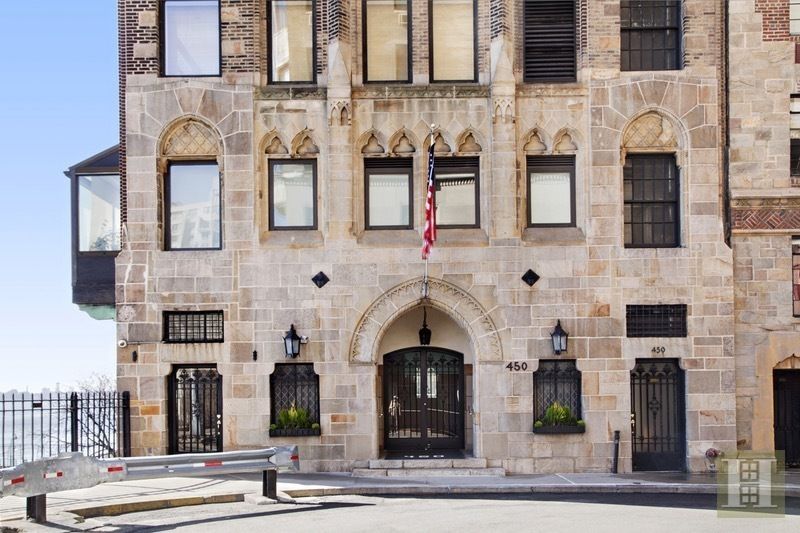 The 2,855-square-foot unit was acquired by her sole heir, who lived in the apartment from 1992 until 2013. But contrary to her reputation for being a loner, Garbo enjoyed a rich life in New York City, dining, visiting with friends, and using her East Side location for quick trips to NYC airports, from which she'd travel to Europe and the Caribbean.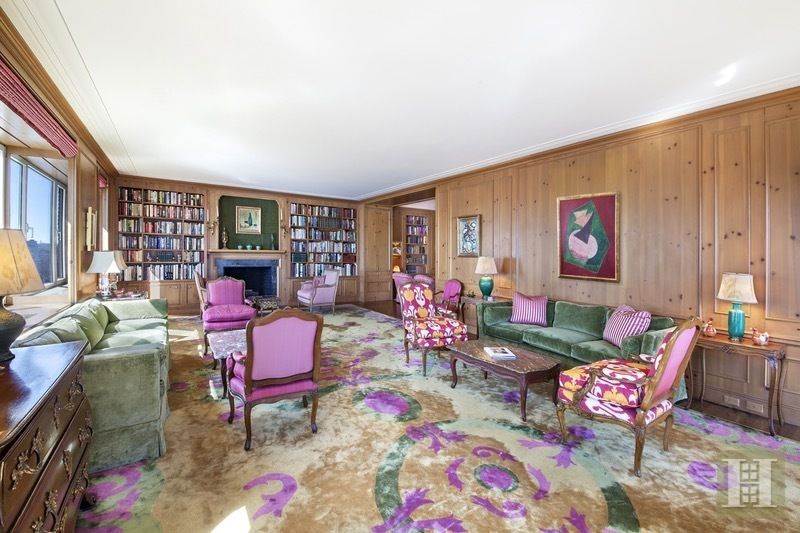 According to The New York Times, which has a thorough story about Garbo's residence, the actresses' heirs kept the place pretty much as it had been decorated, even after renovating the unit to make Garbo's dressing room into a home office, and redoing the bathrooms and kitchen.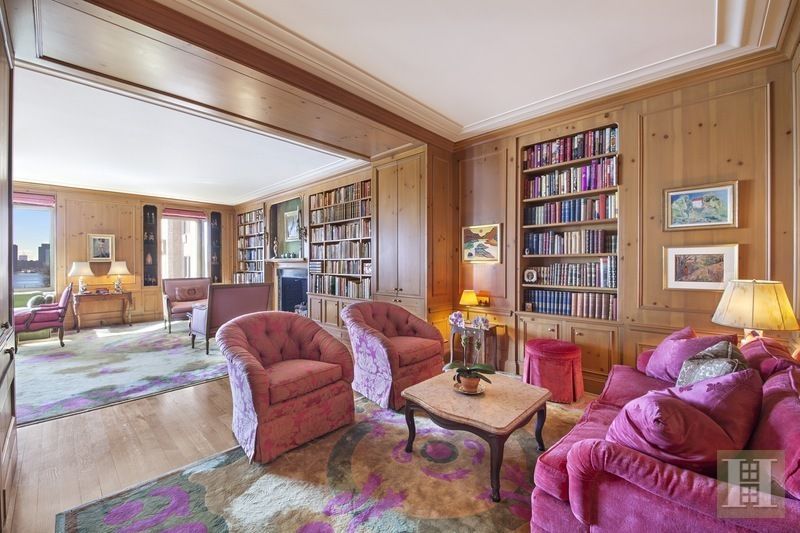 From the Times:
"It's very reminiscent of where she grew up in Stockholm — close to the water and with lots of sunlight," said her great-nephew Derek Reisfield, a business strategist who was a founder of MarketWatch, a financial information website. "She liked seeing the boat traffic."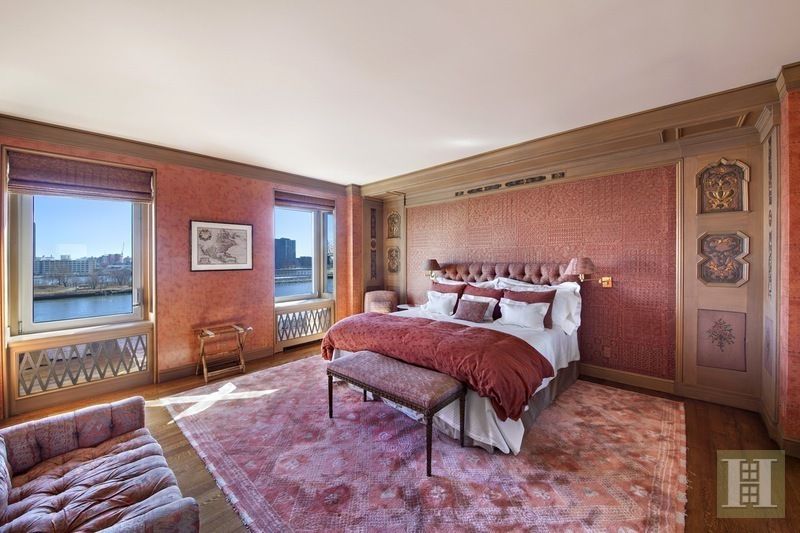 According to the Times, Garbo's ensuite bedroom was left virtually untouched.
"It was covered in her favorite Fortuny salmon-hued silk fabric — on the walls, in the drapery, on the headboard of the bed, and on the furnishings. Also gracing the walls is paneling from an old Swedish skap, or armoire, imported from her country house south of Stockholm."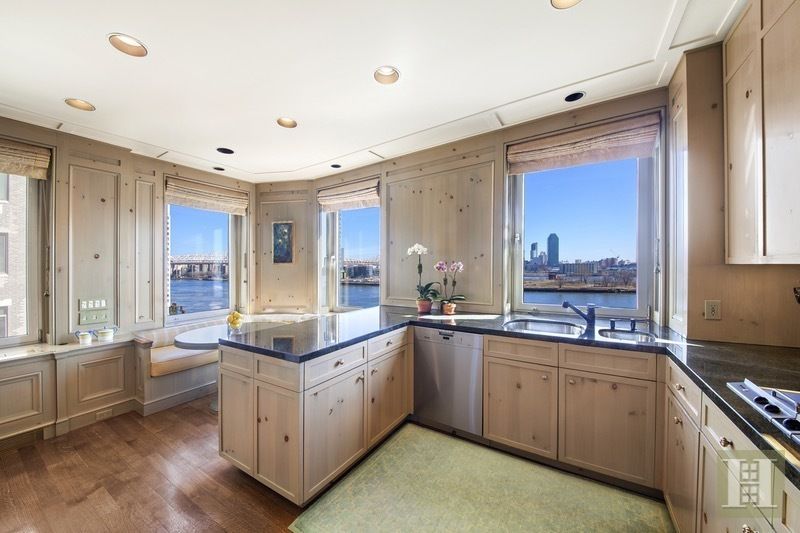 In addition to the large living room, private elevator access, and 180-degree views, the co-op has 3 bathrooms.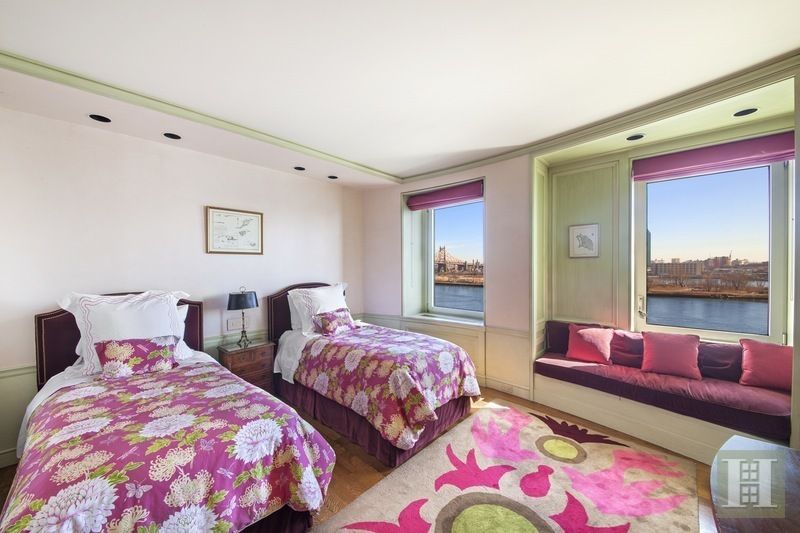 One bedroom (above) contains a boldly colored rug by V'soske that the Times reports was designed by Garbo herself. It's called "Birds in Flight."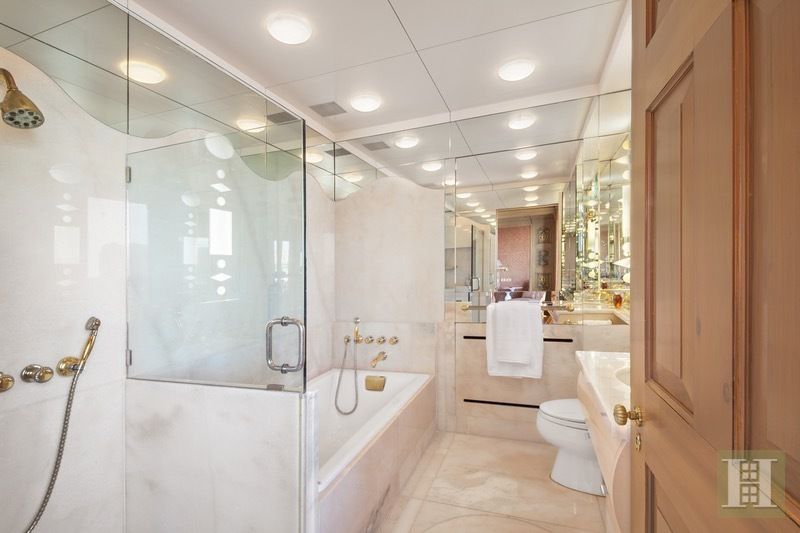 Entry for the new buyer was likely not a cakewalk. The Campanile is an exclusive co-op building that zealously guards the privacy of its shareholders. And the $8.5 million sale price is just the initial cost. Monthly maintenance charges for Garbo's former apartment are an eye-popping $9,089 per month. Being alone in NYC does not come cheap.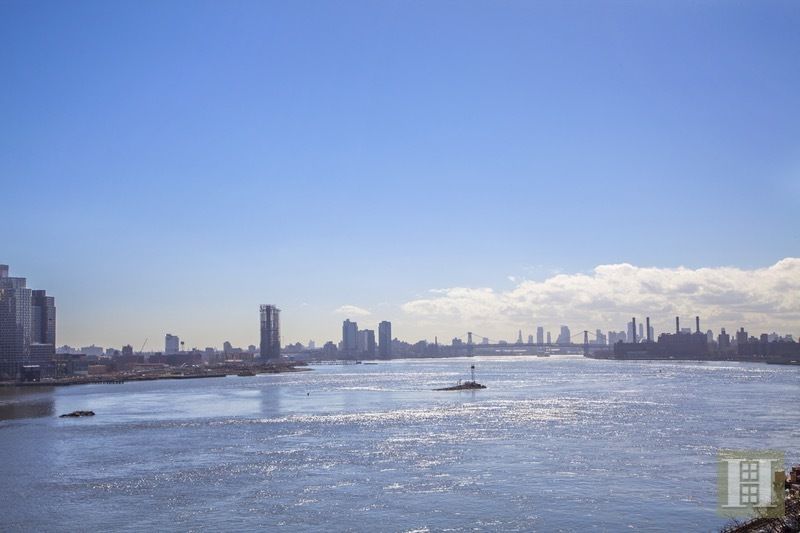 —
Hey, why not like StreetEasy on Facebook and follow @streeteasy on Instagram?
Related: