After years en route to redeveloping an old convent in Bushwick, it's time to welcome tenants to the Our Lady of Lourdes Apartments on DeSales Place.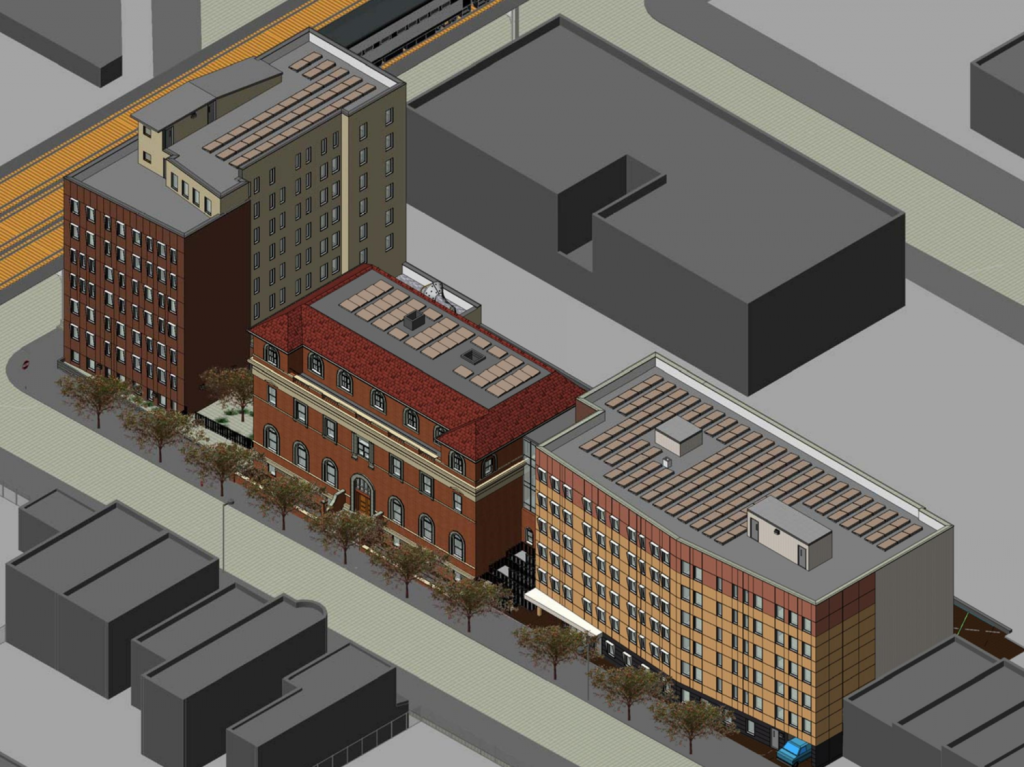 Qualified applicants can use the NYC Housing Connect lottery process to try and get one of the 63 new units in the affordable/supportive housing project. Applicants must earn between 40 and 80 percent of the Brooklyn neighborhood's median income.
Some studio units are available for people earning as much as $19,132, while the upper end of the range will allow applicants with annual incomes of $84,080 for households consisting of 6 people to try for 3-bedroom units.
Rents will range from $519 to $996 a month for a single person in a studio. For 1-bedrooms, rents range from $558 to $1,254. For 2-bedrooms, rents go from $676 to $1,511 and for 3-bedrooms, rents are $775 to $1,740. The chart below lists all the rents, unit sizes and income requirements.
Qualified applicants can apply online through NYC Housing Connect or request an application by mail by sending a self-addressed envelope to Our Lady of Lourdes Apartments, 217 Wyckoff Avenue, Brooklyn, NY 11237. Applications can also be picked up at 217 Wyckoff Avenue, Monday-Friday, 9 a.m.-5 p.m.
Applications must be postmarked or submitted online no later than March 8, 2017.
The complex at Our Lady of Lourdes was developed by Georgica Green alongside the Ridgewood Bushwick Senior Citizens Council. OCV Architects designed the $30 million project. It includes the old rectory, which was expanded from four to six stories. Overall interior space is about 50,000 square feet.

More Housing Lotteries: