A much-ballyhooed project at 810 River Avenue along the Concourse in the Bronx is ready for its closeup — and tenants. The city has announced a new lottery for 133 units at the mixed-use building — the first to take advantage of the 161st Street/River Avenue rezoning initiative.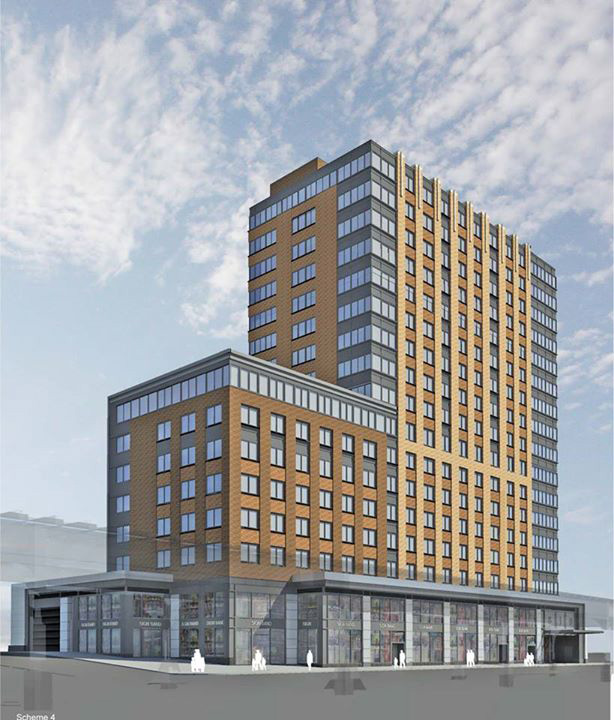 The new residential building is on the site of a former bowling alley near Yankee Stadium and helps extend the commercial corridor south from 161st Street to the Terminal Market. This is a bustling area of the Bronx — and a boon for any Yankees fan.
The good news is that in addition to 106 units available to income earners at 40, 60 and 90 percent of the area median income, an additional 27 units are open for earners at 130 percent of the area median income — not a common qualifying income level for most NYC housing lotteries.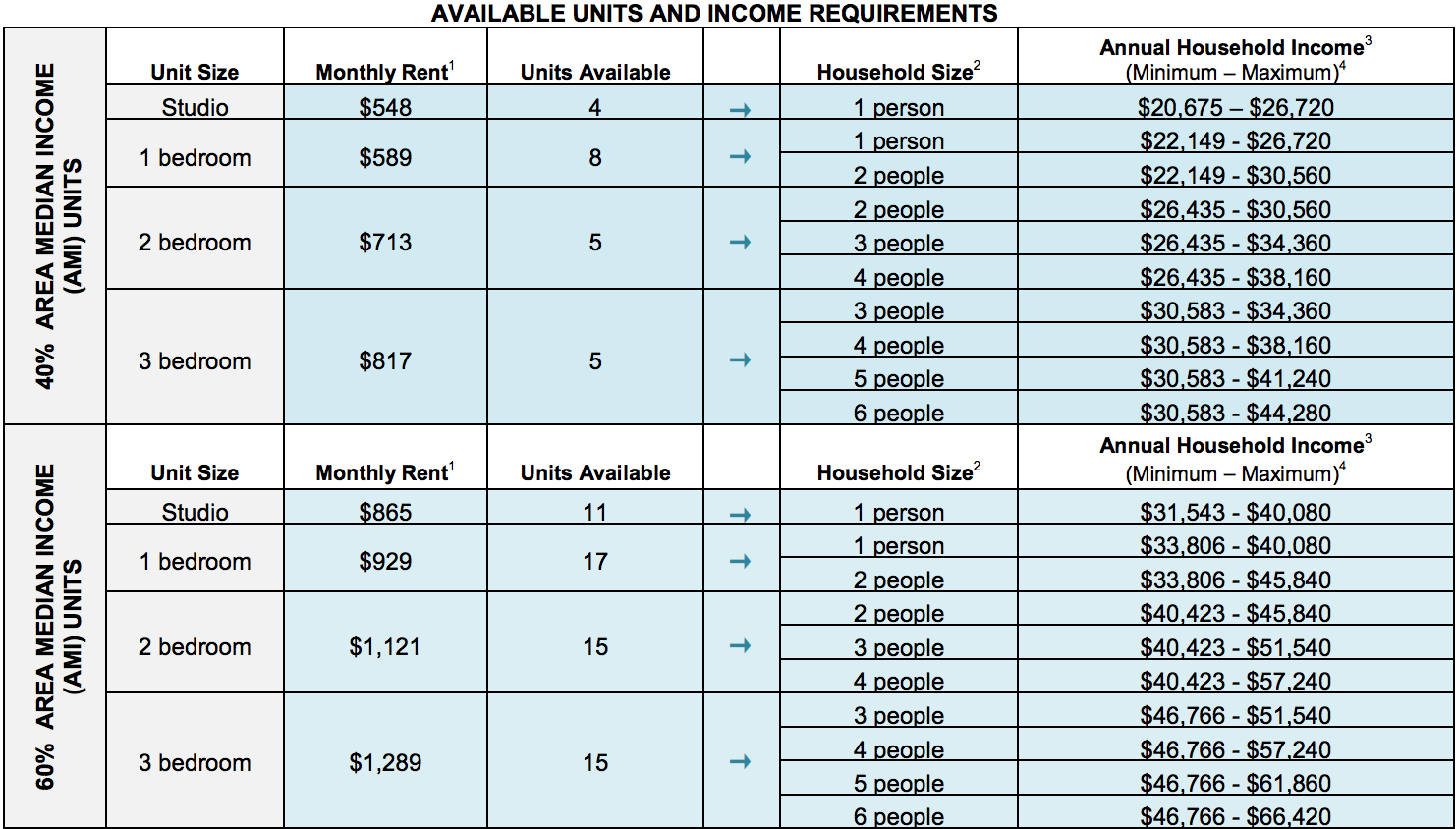 That pushed the income restrictions upwards to $43,440 to $86,840 for a single person, all the way to $99,230 for a 2-person household; $64,930 to $111,670 for a 3-person household; up to $124,020 for a 4-person household and between $75,018 to $143,910 for 5- and 6-member households.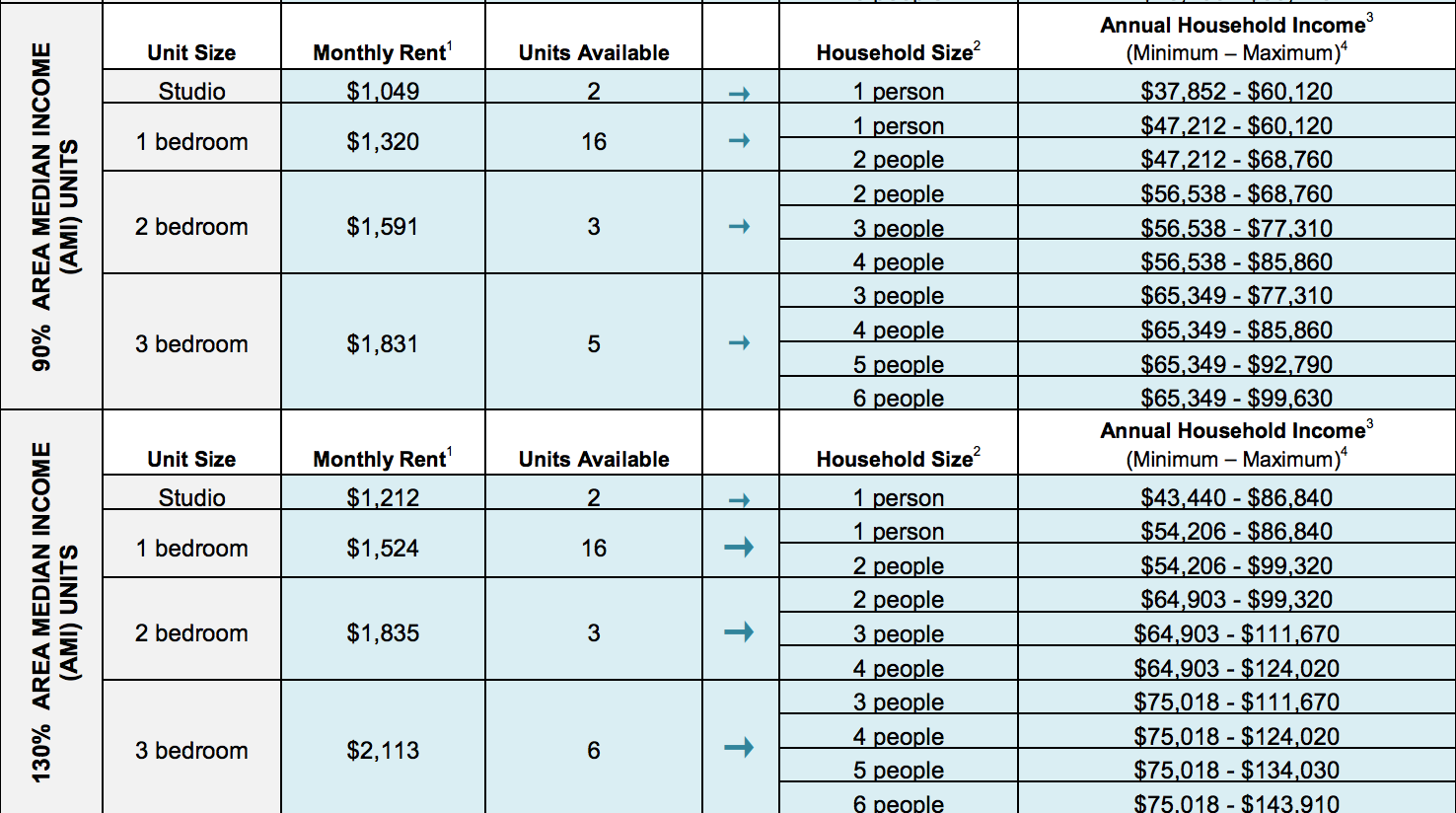 According the the NYC Dept. of City Planning, the green, mixed-use, mixed-income, transit-oriented development at 810 River Avenue between 157th and 158th streets includes 133 units of affordable housing for very low-, low-, and middle-income households. The project also includes approximately 26,000 square feet of commercial and community facility space and a 61-space garage.
"The 17-story steel and plank tower designed by SLCE Architects has extensive insulation, high-performance windows, Energy Star dishwashers, multiple laundry rooms, and wood floors. It includes a gym, a media lounge, a community room, two outdoor spaces, windowed stairwells to encourage physical activity, and 67 bicycle spaces.
To apply online, go to the NYC Housing Connect site. To request an application by mail, send a self-addressed envelope to: 810 River c/o The Wavecrest Management Team, 87-14 116th Street, Richmond Hill, NY 11418. Applications must be postmarked or submitted online no later than September 29, 2017.

Related: