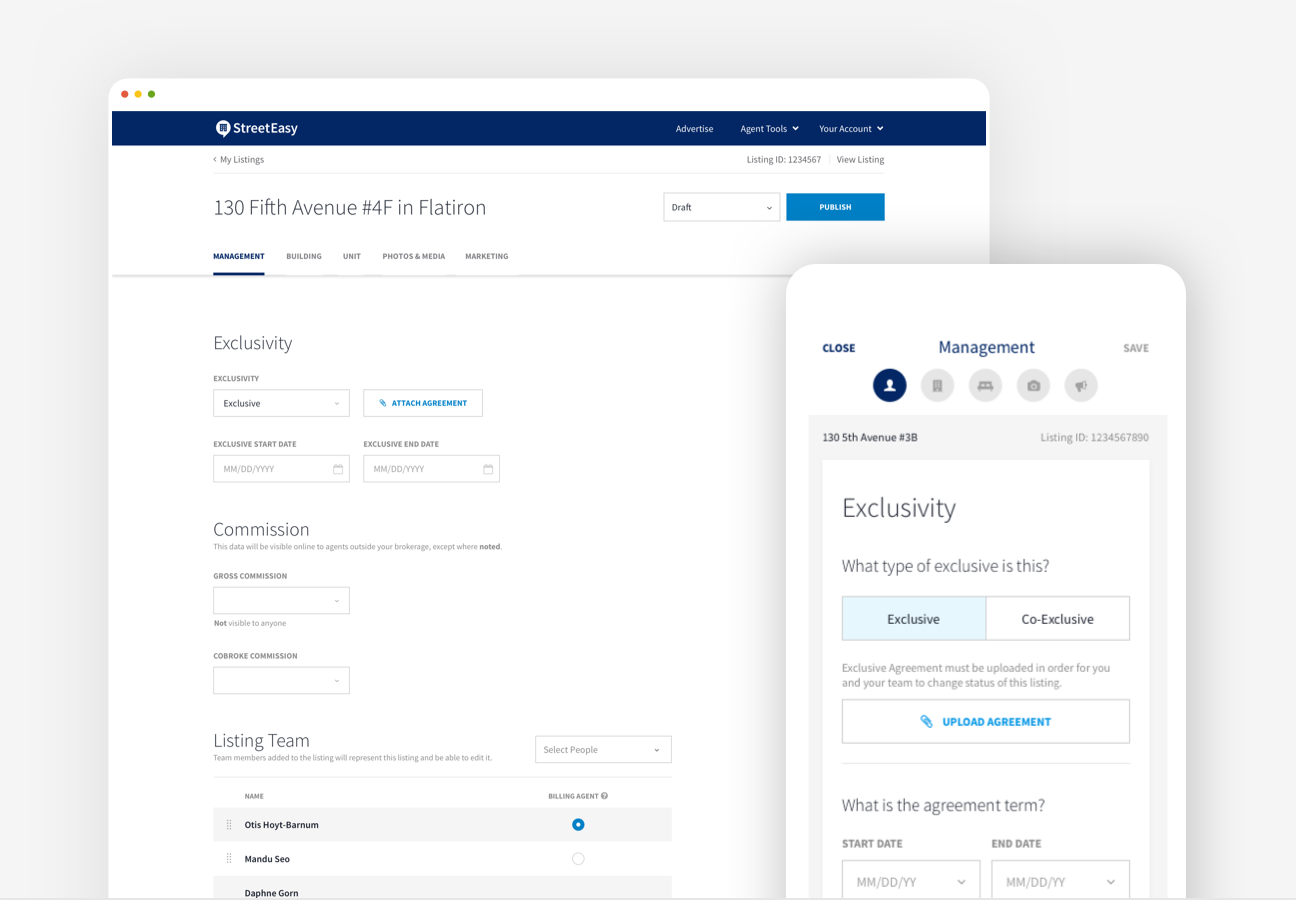 Creating and editing listings on StreetEasy is now easier and faster than ever. This week, StreetEasy introduced an update to our listing management software, plus a brand-new app, Agent Tools, designed exclusively to make agents' lives easier.
Renters and buyers on StreetEasy can now see their new listings appear on the site in real time, along with any changes they make. 
"With these upgrades, StreetEasy is offering me more time with my clients, helping them find the home that's right for them, instead of being stuck at my computer," says John Dugan, an agent with Elegran who piloted the app. 
Before making these changes, we piloted the app and the listing management software with local agents like Dugan to get feedback. We're thrilled to share these updates with you. 
Video: Agent Tools Explained in Two Minutes
Need to create a rental listing? Watch this video.
Download the App
With the new Agent Tools app, you can post listings on the go. The app offers a streamlined version of the new desktop experience, allowing you to create and edit listings, upload photos, and schedule open houses, all from your phone. Download it for Android and iOS.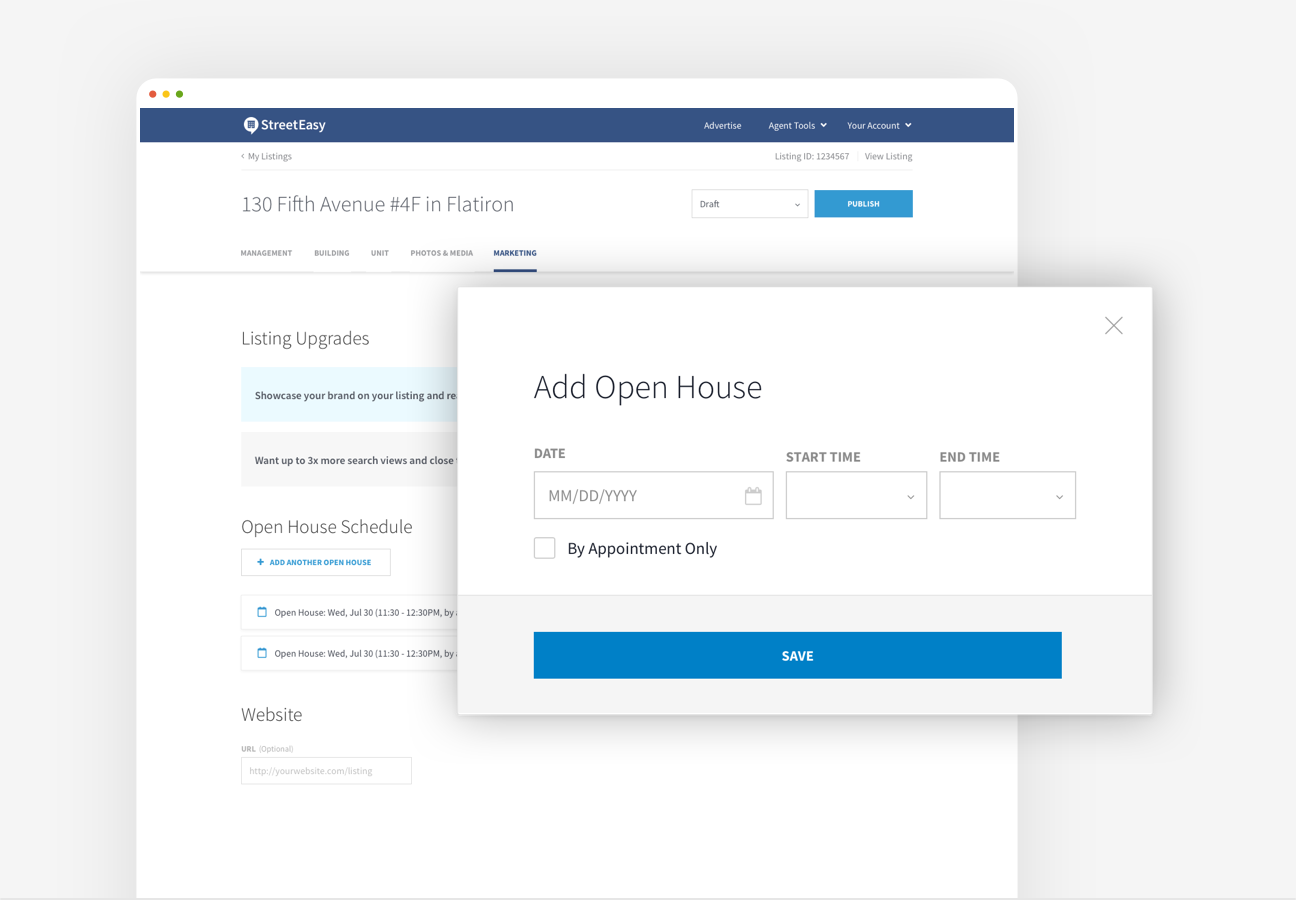 New Amenity Options, a Better Open House Tool, and More Updates
Agent Tools is designed to make your work easier and to get your listings in front of even more potential renters and buyers. Key new features include:
Seamless listing entry: The intuitive design helps you post listings faster and more accurately.
More detailed amenity options: New amenity options include wheelchair accessibility, type of outdoor space, and type of view, among others.
A better Open House tool: You can now edit or reschedule existing open houses.
More ways to connect with us: You can now connect with our Customer Support team in real time using live chat.
Need More Information?
Please contact us at support@streeteasy.com with any questions. For more resources, visit the StreetEasy Help Center.