When he isn't filming "Orange Is The New Black" or eating dinner with pal Chelsea Handler, "American Pie" star Jason Biggs is a New Yorker with good taste in apartments.
The Tribeca loft he owned with his wife, actress Jenny Mollen, has just sold for $2.66 million, leaving them more spare cash to have fun at their new place at the Shepard. The relocation effort coincides with the birth of the couple's second son in October 2017, which was well-chronicled on Biggs' Instagram account and in People magazine.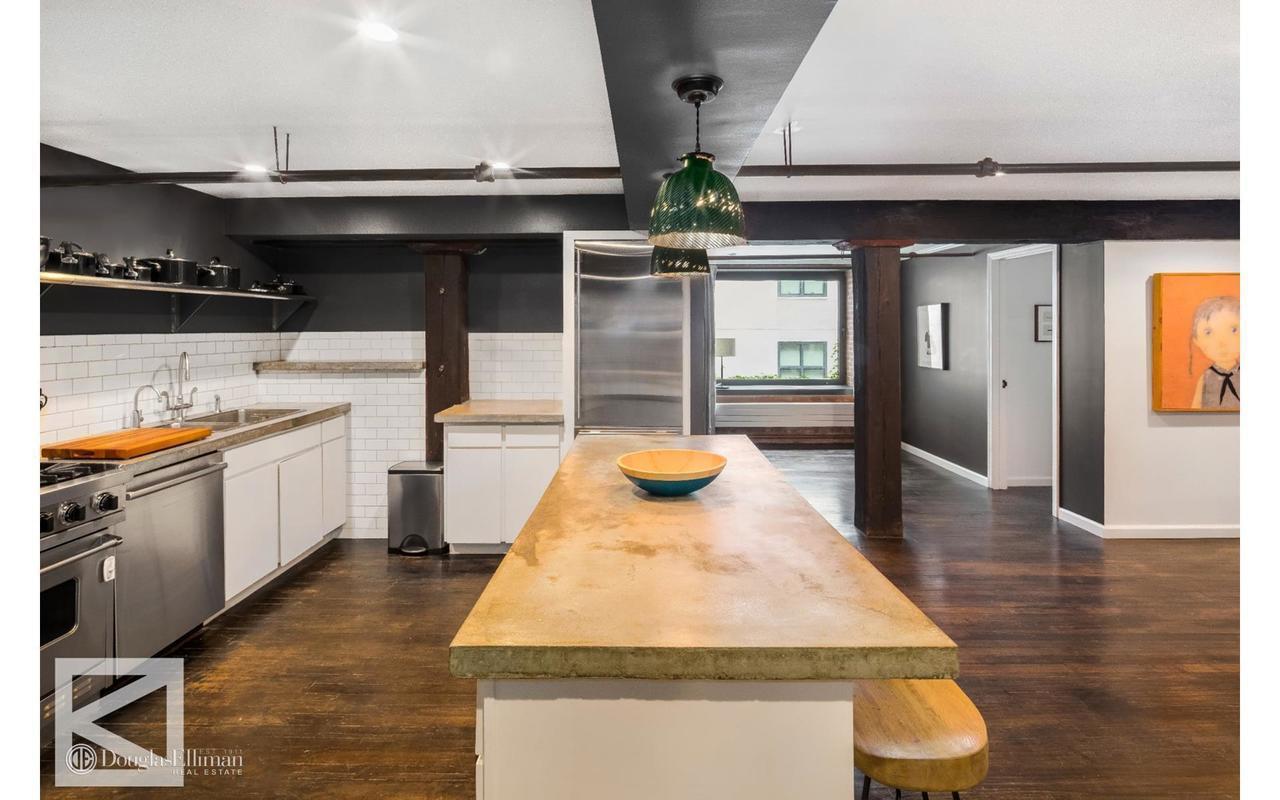 The couple bought the apartment in 2013 for $2.55 million, and had listed it in February 2017 for $2.995 million. The loft measures 2,200 square feet and is configured with 2 bedrooms, 2 bathrooms, an office, a kitchen with a poured-concrete center island, a master bath with walk-in shower, central air, and access to a landscaped roof deck with killer Hudson River views.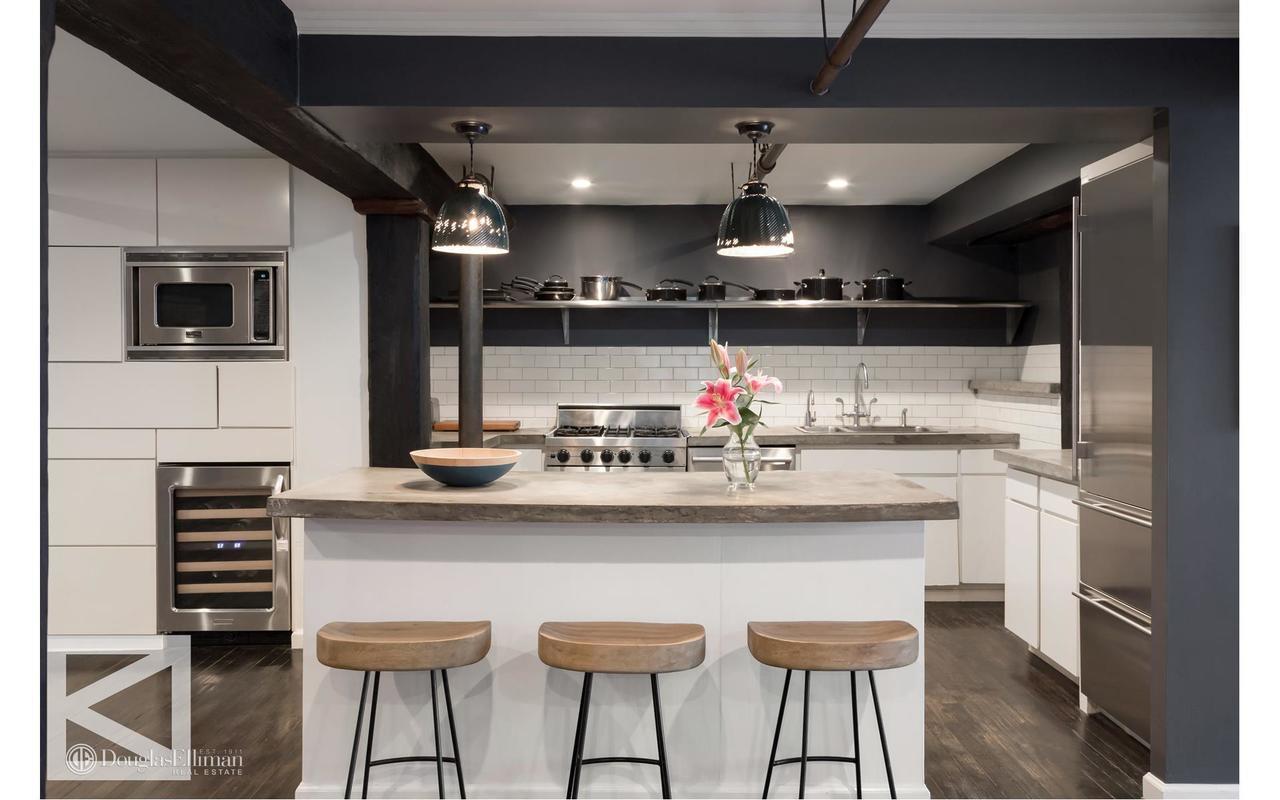 The family of four's new apartment at the Shepard is bigger, running just under 3,000 square feet with four ensuite bedrooms. That may prove to be a better place for raising two little boys, but Biggs and Mollen certainly left behind one of NYC's more agreeable loft apartments. Here's the ever-important floor plan: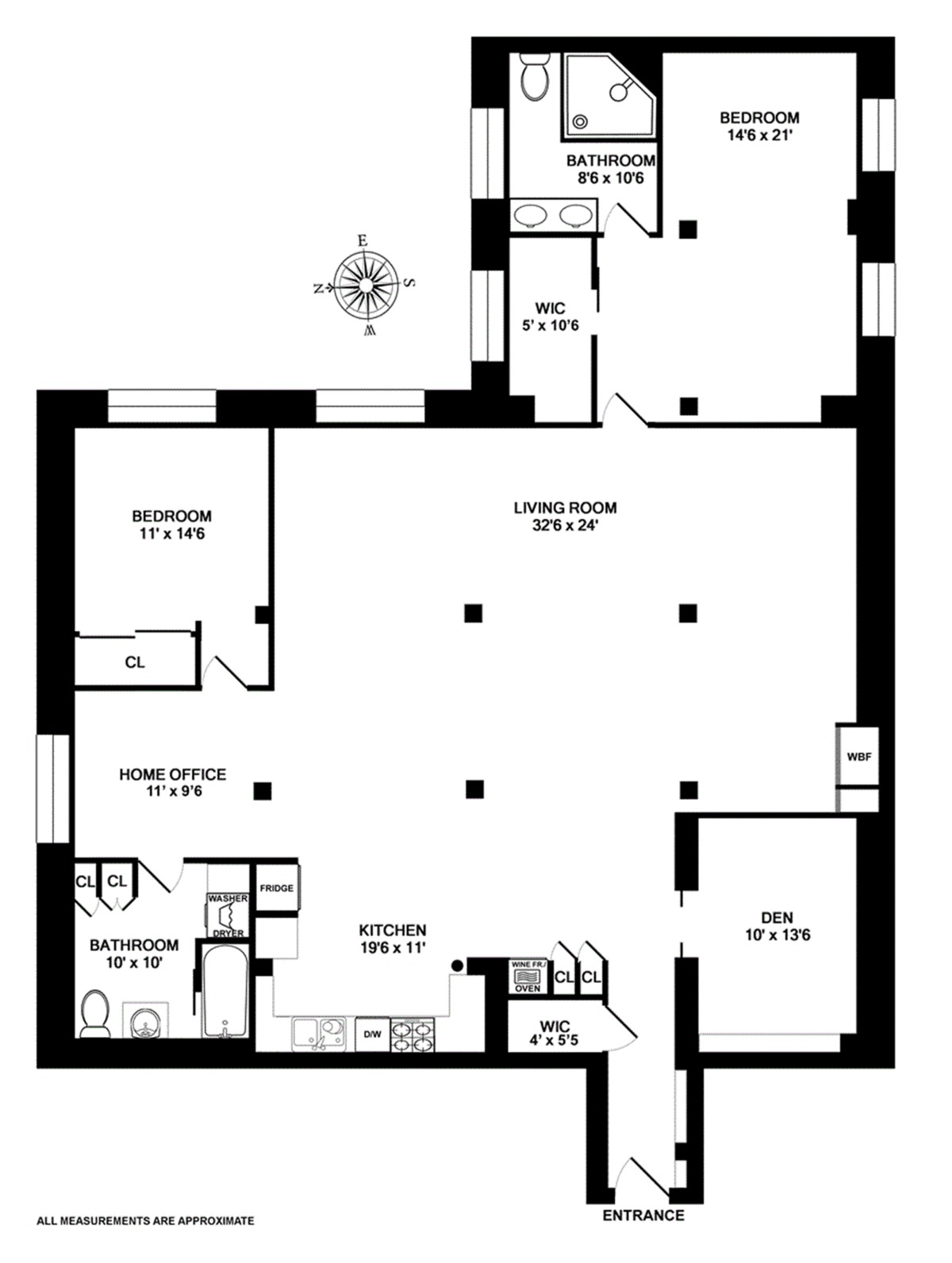 Take a look at more photos of the Tribeca gem they just sold:
—
Hey, why not like StreetEasy on Facebook and follow @streeteasy on Instagram?