Joakim Noah is no stranger to NYC. As the son of French tennis legend Yannick Noah, the newest member of the New York Knicks spent plenty of time in Manhattan when his father lived in the Big Apple. The photogenic pair would trot off to watch the Knicks back in the Patrick Ewing era, and Joakim knew he'd one day ply his big-man trade for the Knickberbockers. Now, with a $71 million contract in hand, Joakim Noah is back in the U.S. city he long called home.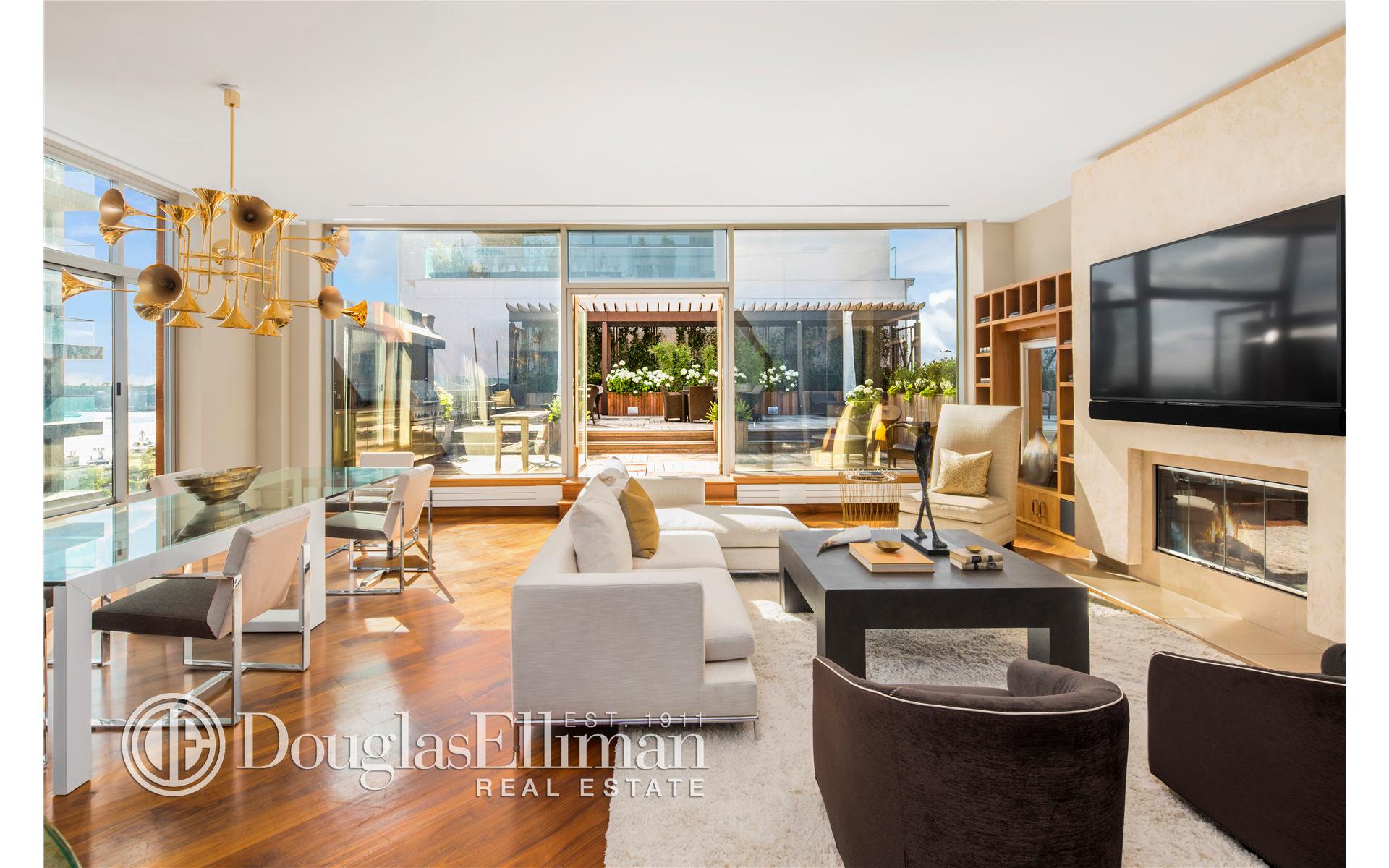 But whereas daddy Noah used to own an apartment at 230 Central Park South — which he recently sold for $9.2 million — the younger Noah has opted for Chelsea to call home as he prepares to make his Madison Square Garden debut on Oct. 29. Noah, who previously played his entire NBA career for the Chicago Bulls, paid $5.8 million for 3-bedroom, 3.5-bathroom condo at 555 West 23rd Street. The penthouse unit runs 2,297 square feet and sports a massive terrace where Noah can grill and chill over sights of the Hudson River.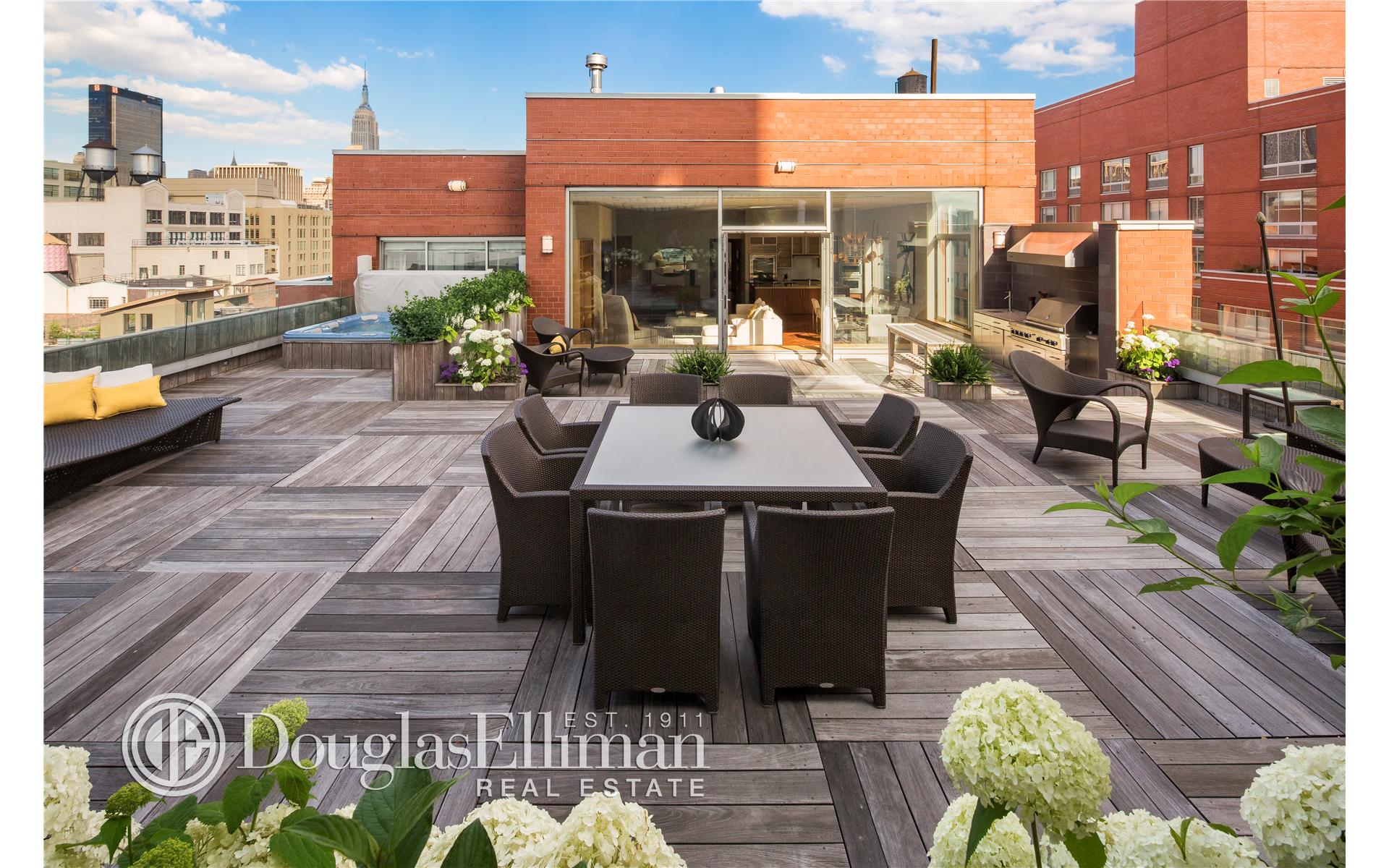 In addition to his own private outdoor space, Noah can make use of 555 West 23rd Street's 12,000-square-foot roof deck. Also, as the New York Post reports, in addition to being within easy reach of MSG, Noah can work out on the basketball courts at the Chelsea Piers.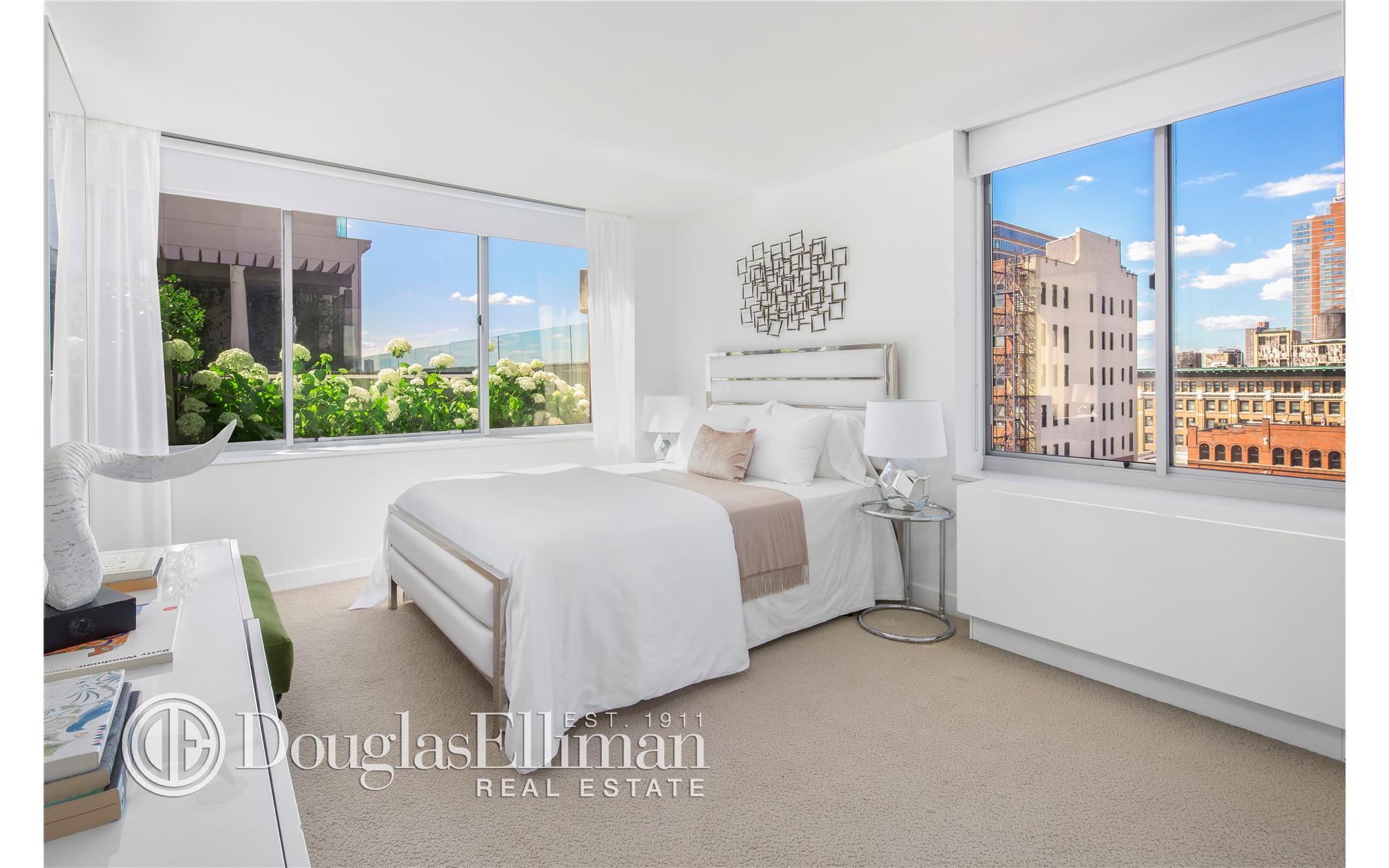 While Joakim settles into his new digs, his father attended the U.S. Open in Flushing Meadows this week. With his 1983 French Open title, Noah was one of the most electrifying performers on the men's tennis tour. He has since gone on to become a popular singer and captain of the French Davis Cup team. At the 2016 U.S. Open, Yannick has a lot to cheer about: Three Frenchmen have advanced to the quarterfinals, including Lucas Pouille, Gails Monfils and Jo-Wilfried Tsonga.
Related: