The StreetEasy Monthly Cheat Sheet is a recurring feature that looks at the New York City for-sale market over the last four weeks, highlighting a combination of market data, StreetEasy user behavior and topical trends. This is the report for July 2017.
  $41 Billion
Value of all sales:  The total value of all sales listings summed up to $41 billion in July. July typically marks the beginning of the summer slump in the sales market, which we see in this month's metric. Last month, the value of all sales clocked in at $42 billion.
$43.95M Condo in Midtown
Most expensive listing: In July, the priciest place to hit the market was a $43.95 million, 4-bedroom condo at 53 West 53rd Street. The unit spans an entire floor of the Jean Nouvel-designed luxury tower and offers a spread of über-luxury amenities, including private elevator access, limestone bathrooms, marble countertops and even Peruvian gold wall features. What really sets this apartment apart, though, is the square footage — tallying nearly 6,500 square feet — and the views. The entire apartment is enveloped in floor-to-ceiling windows offering insane views of Central Park, the Hudson River and the Midtown skyline.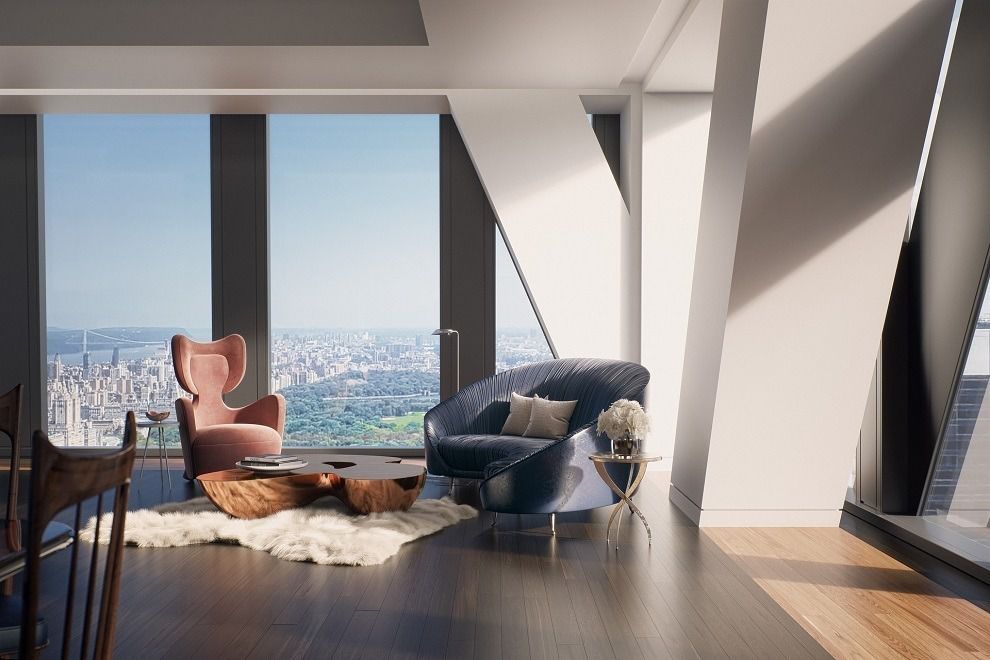 $49.9K Co-op in the Bronx
Least expensive listing: Head about 10 miles north from 53 West 53rd to the East Tremont section of the Bronx, and you'll find July's least expensive listing. This 1-bedroom co-op feels worlds apart from Billionaire's Row in Midtown, offering buyers 800 square feet and not much by way of views or amenities. Although the building cannot claim to be designed by a Pritzker Prize-winning architect, the listing description does refer to it as "well-maintained." Some perks of the $49,900 apartment include an incredible price per square foot of $62 and a washer and dryer in-unit (in kitchen, actually!).
 $975K 2-Bedroom in Park Slope
Most popular listing: A 2-bedroom condo at 11 Sterling Place in Park Slope was saved over 500 times by StreetEasy users in July, making it the most popular sales listing of the month. The $975,000 apartment is in great condition and has some lovely features, including a corner placement, lots of light and custom built-in bookshelves. Other perks include an in-unit washer and dryer, a mega walk-in closet, and reasonable common charges of $387 per month. The price and location make this apartment a surefire favorite, but, heads up, potential buyers, the kitchen and second bedroom are small.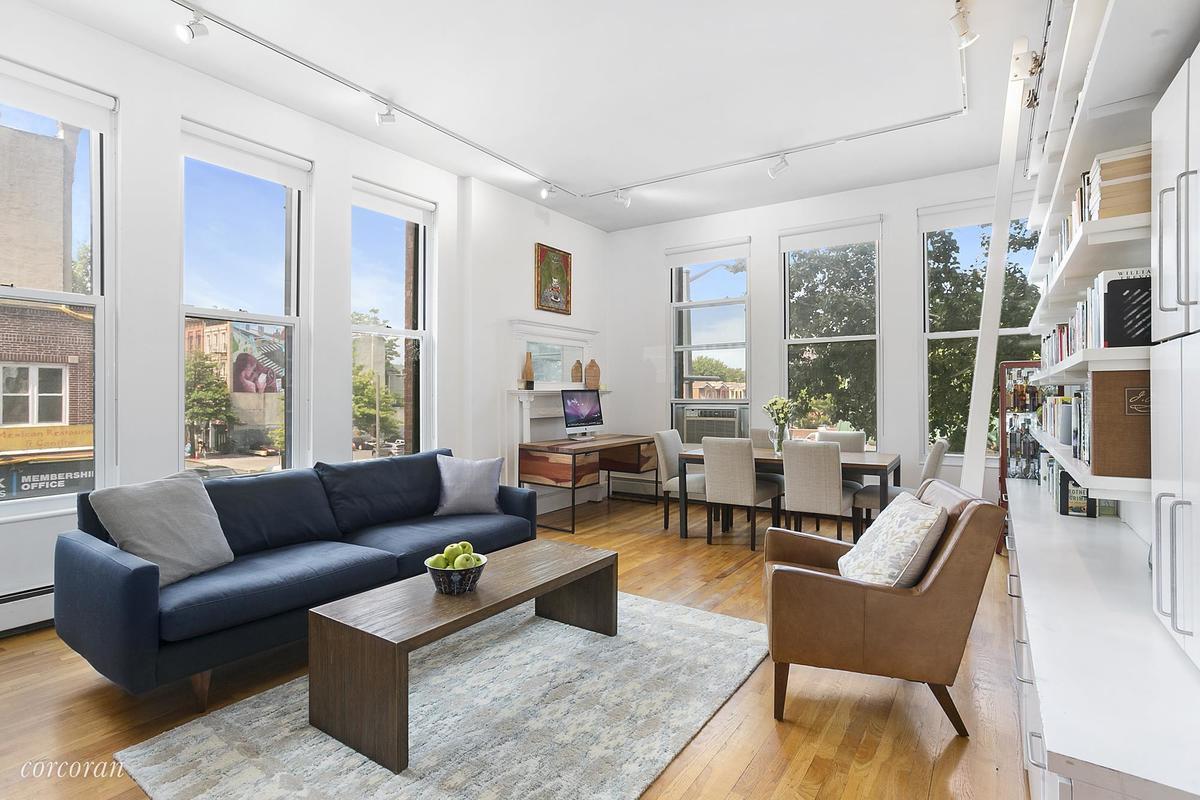 Rising Inventory in Midwood
Hot tip for July: Your best bet for new sales inventory right now is Midwood, a central Brooklyn neighborhood known for its single-family homes and suburban vibes. Over the past month, new inventory in Midwood increased by 67 percent from 21 new listings in June to 35 new listings in July.
New on the market right now is a $780,000 3-bedroom Condo at 2068 Ocean Parkway, as well as an $859,000 4-bedroom single family home on East 15th Street. The two listings showcase the variety of Midwood properties, which include updated apartments in mid-century buildings and modest single-family homes with finished basements and private backyards.
—
Hey, why not like StreetEasy on Facebook and follow @streeteasy on Instagram?
Related: