Unlike schmucks like us who don't own NYC apartments and are forced to book $499 hotel rooms in the teeming confines of Times Square every time our friends and family want to hang in Manhattan, TMZ has reported that Kanye West and Kim Kardashian get to roll into a $24.5 million penthouse triplex overlooking Tribeca and the Hudson River. For free.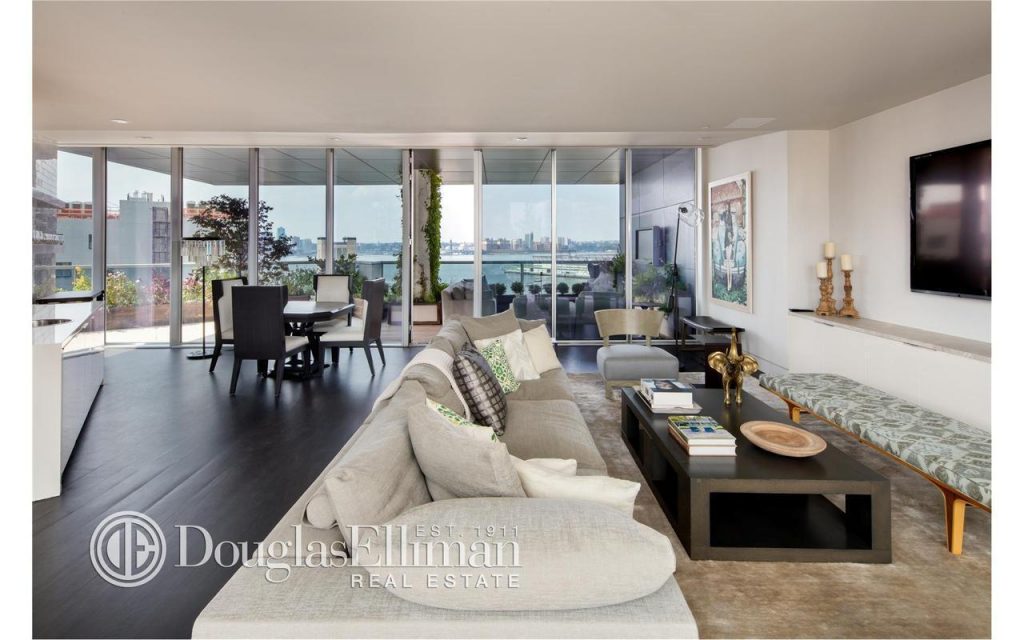 There may be not greater testament to the cult of celebrity, especially when it's hooked up with time-share rental sites like Airbnb. Apparently, it's not enough for Kanye and his Snapchatting wife Kim to have net worth into the tens of millions and therefore easily able to shell out dough for a NYC rental. They get the courtesy of rent-free use of a luxury triplex penthouse at 471 Washington Street, which is currently on the market for $24.5 million.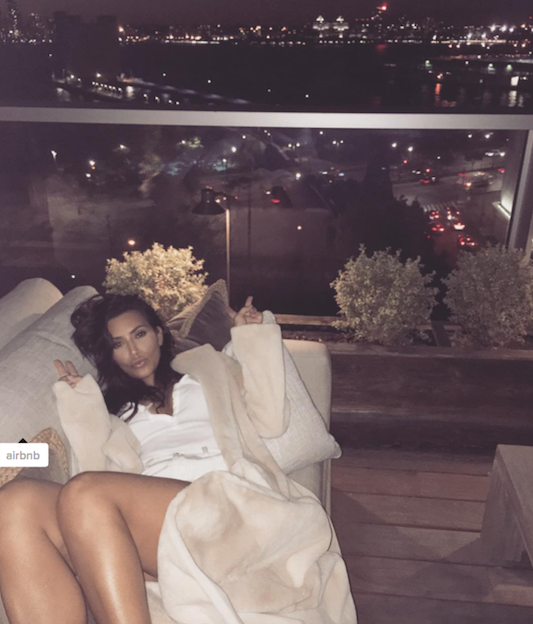 Here we see in living Instagram color the full Kimye takeover of the monster condo, which sprawls over 7,000 square feet. That does not include 4,300 square feet of outside terrace space, complete with a private swimming pool and sun deck. Why? Because Kim Kardashian looks so different in this Big Apple selfie than she looks in the other 8.9 million selfies she has posted to her 81 million fans. That's why. And by the way, is she couch surfing in a Snuggie, or is that Halston?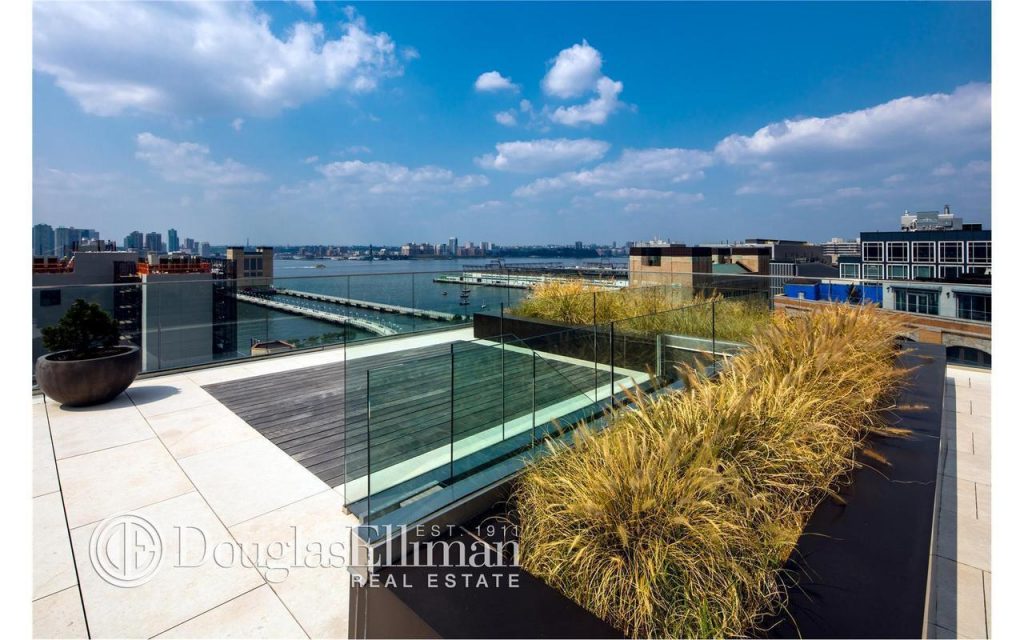 We'll get that sorted out by Fashion Week, which is one of the reasons why Kimye has set up shop in NYC this late summer/early fall. (The other is his new tour for his Life of Pablo release).
In the meantime, the freebie abode that Kimye has turned into Selfie East is among the city's growing class of $25-million dwellings dripping with Travertine tile and amenities aimed at the 1-percenters who seek sublime, sky-high refuge in one of the world's greatest cities.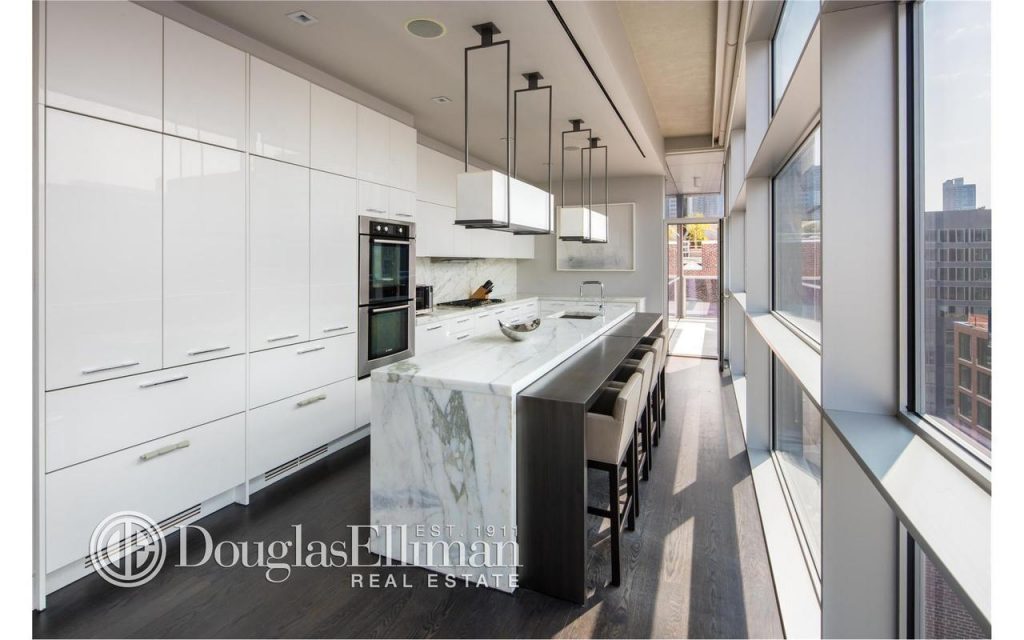 The condo has 5 bedrooms, 6 bathrooms, a private gym room and outdoor cooking facilities, which will probably go unused since the Kardashian way seems to be ordering in truckloads of chopped salads in huge containers that get mawed through at a steady pace as reality TV cameras or iPhone cameras roll.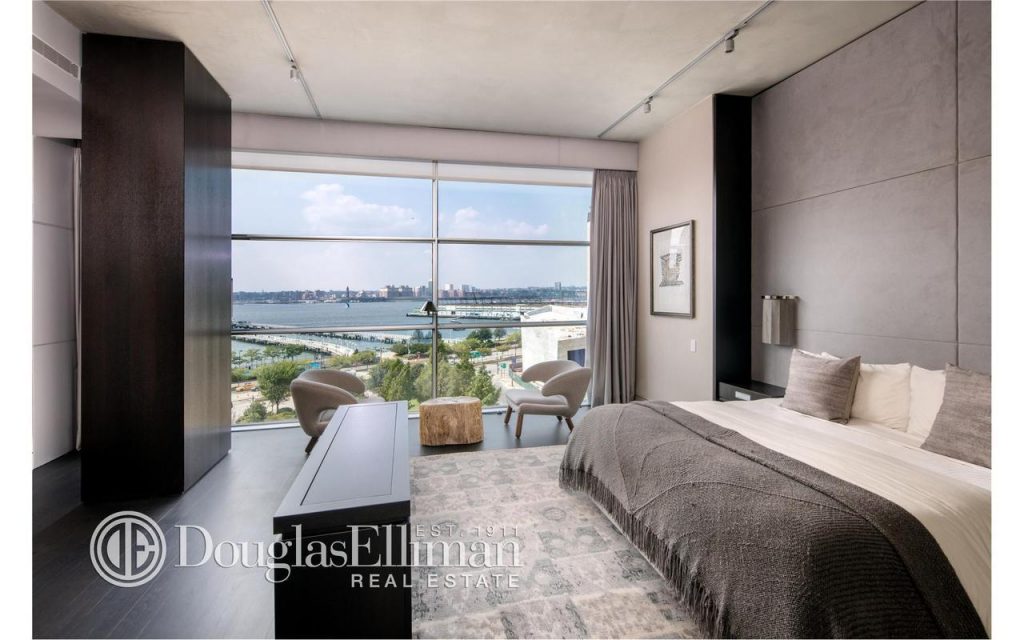 Kanye West can certainly take the subway from this downtown location to his Madison Square Garden gig next week, just like his buddy Jay-Z did when he had a gig at Barclays. Or, maybe not, since Kanye's proclamation at the MTV Awards last week that, lest we forget, he is the most important artist in America today and certainly very well equipped to speak out on all matters of society, politics and race relations. Then again, while Kanye and Kim show off their freebie digs amidst usual self-serving fanfare, some of us will now go back to listening to Frank Ocean. No telling where that guy would stay when in the NYC. Probably Brooklyn, anyway.
Related: