It took a little time and one price adjustment, but Kirsten Dunst has finally sealed a deal for her SoHo apartment.
Originally listed for $5 million in 2017, the arty, industrial unit at 477 Washington St. (with an alternative address of 533 Canal) closed for $4.425 million. Dunst most recently had the place listed for $4.5 million.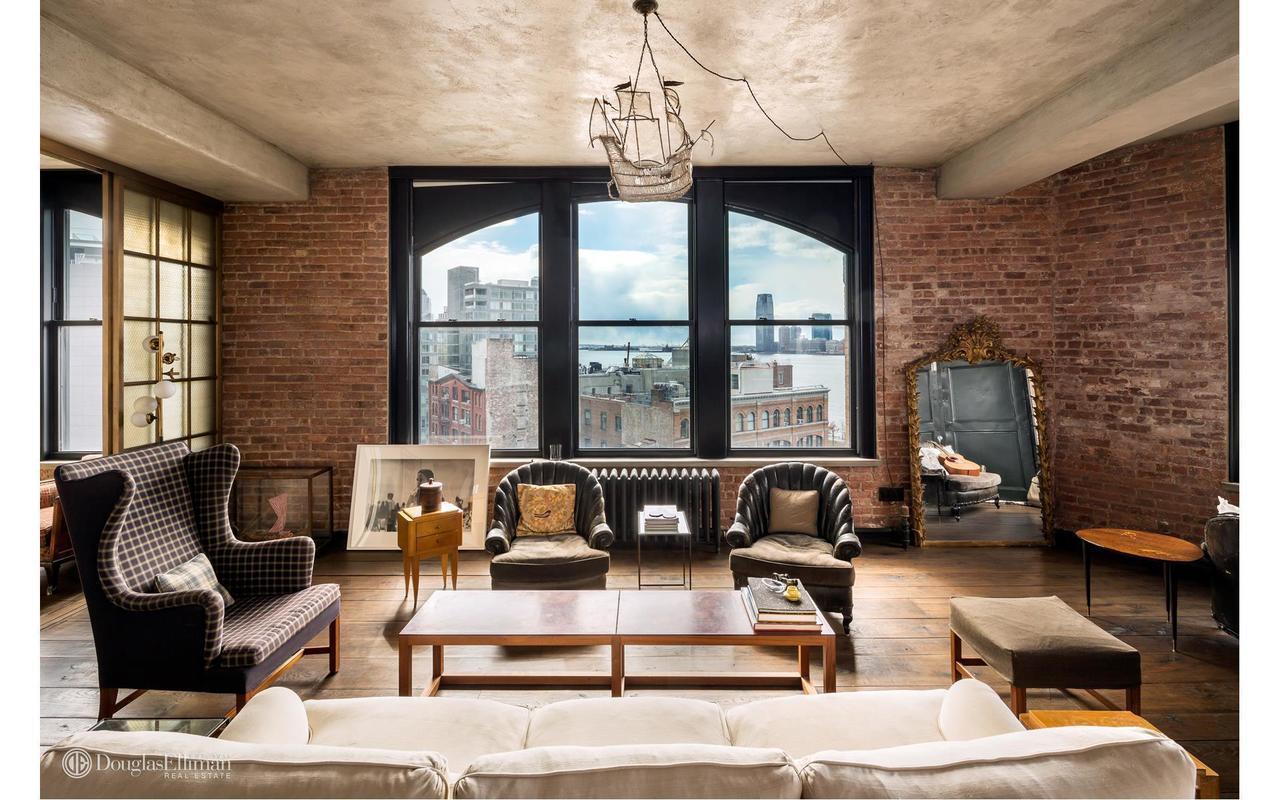 The New York Observer notes that after purchasing the apartment for $3.09 million in 2007, the award-winning actress had it gut-renovated, adding wide-plank floors under the apartment's 11-foot ceilings. The Hudson River views are maximized through the huge architectural windows.
Perhaps the sale stalled due to the funky layout and the fact that neither of the two bedrooms appear to have a closet. But for lovers of exposed brick, huge windows and gorgeous, rough-hewn floors, this is the real deal.
—
Hey, why not like StreetEasy on Facebook and follow @streeteasy on Instagram?