Given the exorbitant amount of money we shell out for rent each month, it's no wonder why some New Yorkers are getting crafty with the number of roommates in their apartment. As the New York Times reported, even married couples have taken on roommates in an effort to save on rent, or to make it possible to save enough to someday to buy their own place. But what is the legal number of people allowed for one apartment?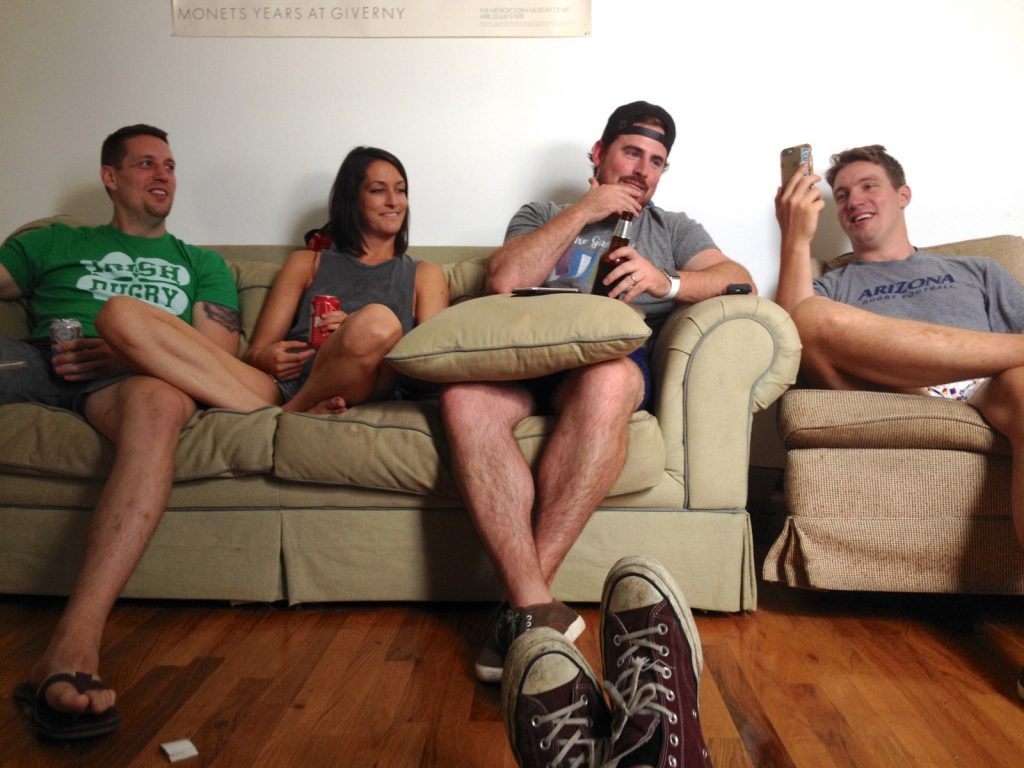 The "Roommate Law" is a little known and widely broken part of the city's Housing Maintenance Code. Section §27–2075 outlines maximum permitted occupancy in apartment units and one- and two-family homes. Because inspectors can't go door-to-door searching for violations, the law is rarely enforced and as such has been dubbed one of the five biggest unenforceable lease provisions by Brick Underground. In the unlikely event that maximum occupancy is enforced, it is most often due to a complaint from a neighbor. According to the New York Times, the violation is usually only written up if it's accompanied by a host of others.
If there is one tenant on the lease…
Under New York Real Property Law 235(f), aka the "Roommate Law," a residential lease entered into by one tenant implicitly permits that tenant to share the apartment with their immediate family and/or unrelated persons "for reasons of economy, safety and companionship."
So, if there is only one tenant on the lease, the tenant, the tenant's immediate family, one additional occupant, and the dependent children of the additional occupant are allowed to live in that apartment so long as it is the tenant's (or the tenant's spouse's) primary residence.
If there is more than one tenant on the lease…
Any residential lease signed by two or more tenants permits occupancy of: the tenants, the tenants' immediate family, occupants (i.e., an unrelated person not named on the lease), and the dependent children of those occupants.
However, Real Property Law §235-f 3-4 states that the number of occupants in an apartment (i.e., those who are not named in the lease) should not exceed the number of tenants. So, if two people sign a lease, there should be no more than four occupants living in the apartment at one time.
So if two people sign a lease for a studio, can four people live there?
Probably not. This is where things start to get tricky; according to section §27–2075 of the Housing Maintenance Code, every person in an apartment or a one- or two-family home must have a livable area of no less than 80 square feet. So, the maximum number of people who are legally allowed to occupy an apartment is determined by dividing the total livable floor area of the apartment by 80 square feet. The "livable floor area" of the apartment does not take into account the area of private halls, foyers, bathrooms or closet space, but it does include the kitchen.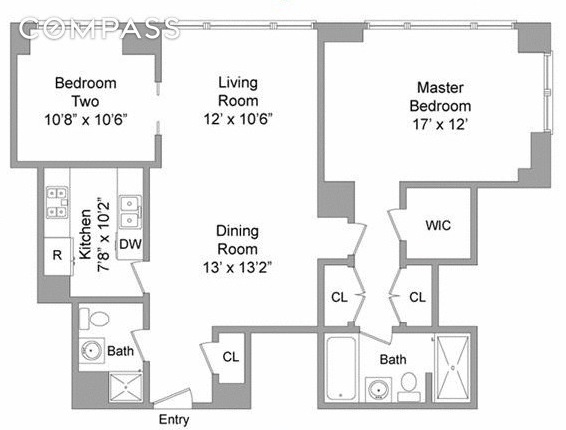 The above floor plan shows 696.84 livable square feet. This square footage divided by 80 square feet equals 8.7 people, so eight people are legally permitted to live in this two-bedroom.
Manhattan Rentals With 2BRs Under $4,000/Month Article continues below
The Housing Maintenance Code also states that for every two people lawfully occupying an apartment, one child under four is also permitted to reside there. Since this two-bedroom has eight units of 80 square feet, eight people over the age of four and four children under four may live there. However, by definition of the U.S. Census Bureau, this many people in the above apartment would be considered severely crowded, as there would be more than 1.5 persons per room.
In the event of the child turning four, or in the event of the birth of a child, the number of people in the apartment will exceed maximum occupancy — but the Housing Maintenance Code states that this is legally permissible for one year.
What exactly does my landlord have a right to know?
In the event of an increase in the number of occupants, the tenant must advise the landlord of the new occupant's name within 30 days of moving in.
The landlord is allowed to request the names and relationships of all occupants, as well as the ages of any minors living in the apartment, and the tenant must answer within 30 days of this request to avoid possible legal action and/or lease termination.
Other rules and stipulations…
You can read more about real-life examples of the roommate law from real estate litigation expert Michelle Itzkowitz here.
[This post has been updated and republished.]
Brooklyn Rentals With 2BRs Under $4,000/Month Article continues below
—
Got an interesting NYC real estate story or a hot tip? Send it to us at tips@streeteasy.com. (You will remain anonymous.) And hey, why not like StreetEasy on Facebook and follow @streeteasy on Instagram?