Some of us are old enough to remember when the no man's land between Little Italy and SoHo was a lot more Bowery than anything remotely as desirable as the place now called Nolita. That includes Lenny Kravitz, the rocker-turned-designer who, in the 1980s, used to hang in abandoned lofts when the Downtown art scene was electrifyingly scrubby and more than a little seedy.
Now, look. On the corner of Kenmare Street, where a quintessentially shabby, old parking garage once stood, there has been built a 7-story residential condo building called 75 Kenmare. This is not a building you'd even imagine in the Downtown NYC of Kravitz's early rocker years. And the eternally cool New York native had something to do with that.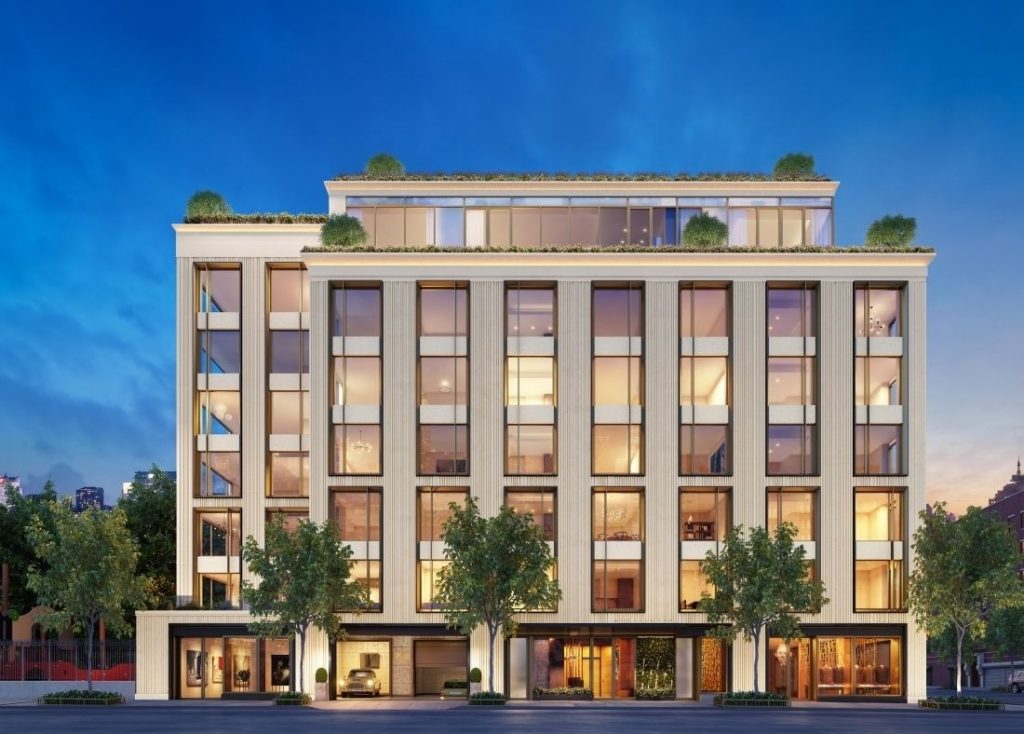 Developed by DHA Capital along with Andre Kikoski Architect, 75 Kenmare would probably get its fair share of publicity just for the way its presence signals the transformation of one of NYC's most formerly downtrodden neighborhoods. Only in the case of this 35-unit building, the buzz has seen the volume cranked way up to distortion level thanks to the Kravitz Design team, which was brought on specifically to 75 Kenmare its smooth groove.
It used to be that Kravitz once questioned his concert audiences whether (or not) they were going to go his way. Now, with his own Kravitz Design firm's stamp on 75 Kenmare, the visionary artist has begun to establish himself as a player in the new residential development scene. The New York Times has just featured an article and a Times Talk session with Kravitz, whose father was a news and jazz producer and whose mother, Roxie Roker, was an actress whose star role in "The Jeffersons" gave America its first sitcom foray into interracial coupling.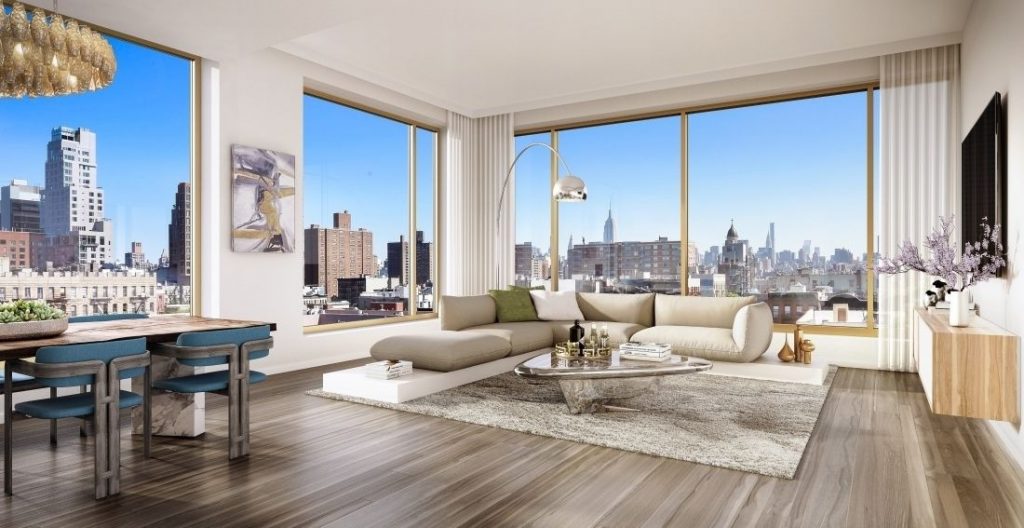 Kravitz Design has worked on numerous projects since opening up shop back in 2003, but this is the first multi-unit residential building he has taken on. Kravitz told The Times that his ambition was to juxtapose rough and refined materials and textures in ways that would give 75 Kenmare a "moody, sexy, warm" vibe. (You can tell why Prince used to love calling Kravitz in to play guitar with him before Prince's death last year. Like Prince, Kravitz's genius is fluid and extends far beyond the confines of being a rock artist.)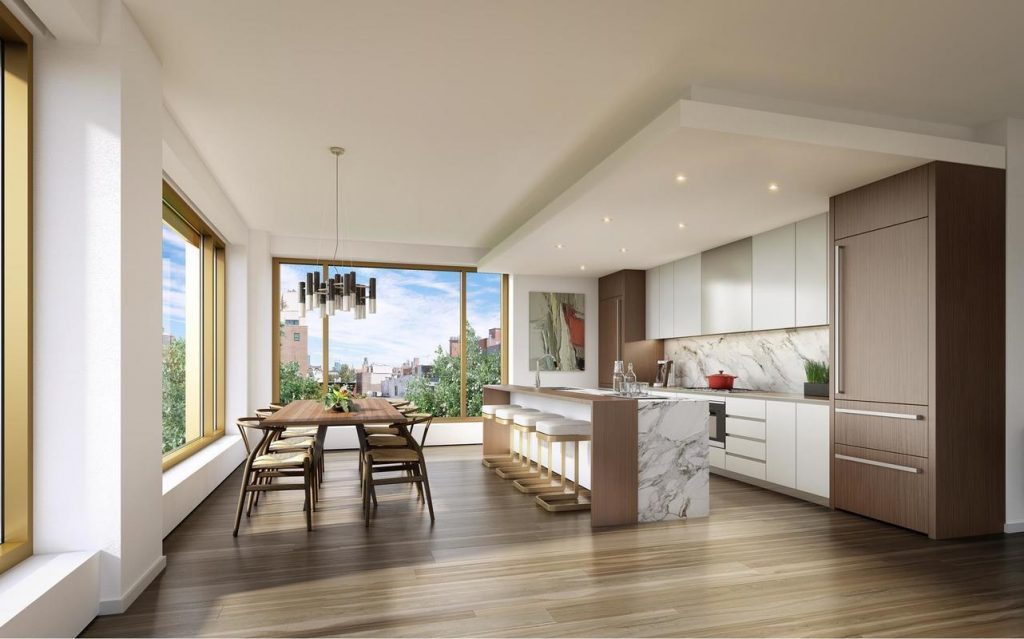 The 75 Kenmare website boasts a nice section on Kravitz, whose upbringing among New York's artistic intelligentsia like Miles Davis and Gordon Parks put him in the middle of funky, eclectic homes that reflected the creativity and idiosyncracies of their owners. "Home should be a place where you feel like yourself and your spirit is comfortable," Kravitz says.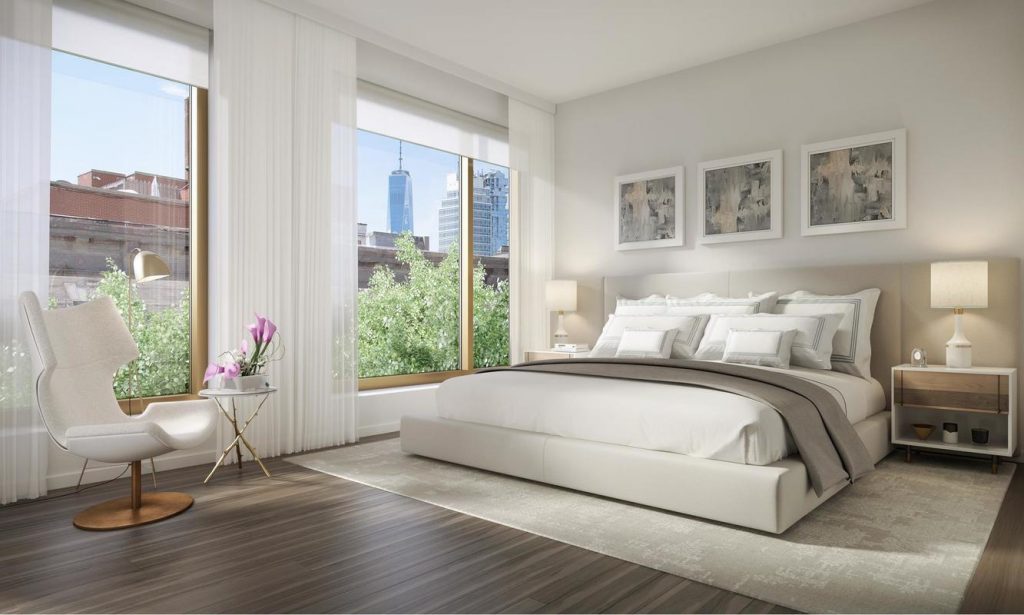 Open floor plans, white oak floors, expansive windows, high-end kitchens with Gaggenau appliances, marble backsplash and countertop and matte-white lacquer cabinetry: The interiors are "subdued yet exuberant" and are said to reflect Kravitz's sensibilities.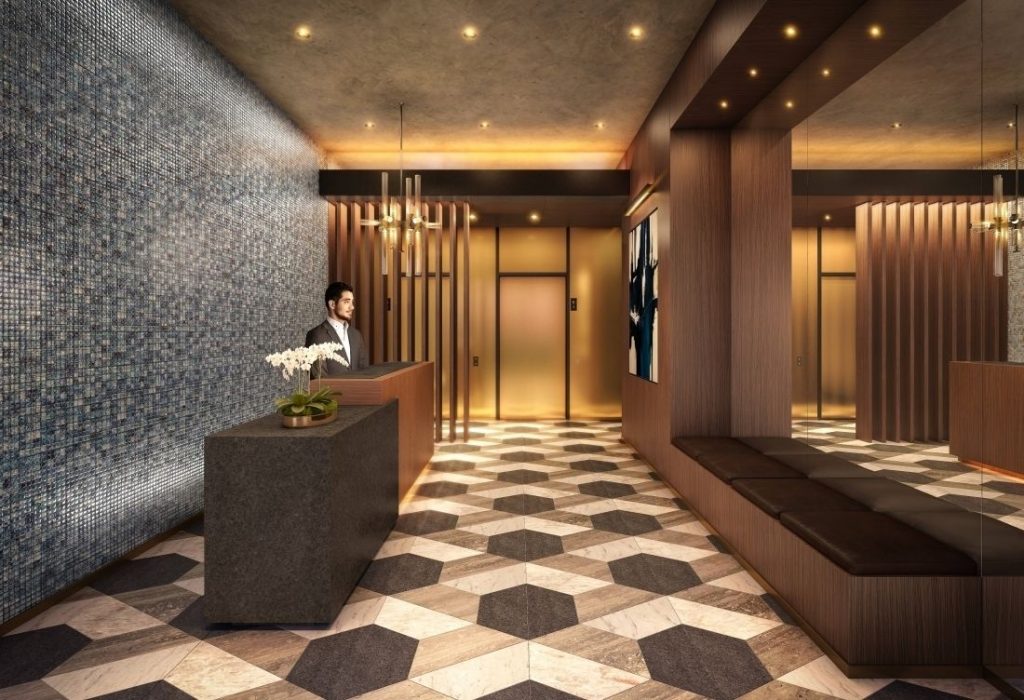 So far, six of the total of 38 units that comprise 75 Kenmare have hit the market. These initial offerings range from a 610-square-foot, 1-bedroom unit priced at $1.695 million up to a 3-bedroom, 3.5 bathroom unit that spans 1,791 square feet, priced at $5.895 million.
With the project completed and the first of 75 Kenmare's condo units on the market, it will be interesting to see how fast and furiously demand is for these celebrity-designed residences. It helps, too, that in addition to bringing in Kravitz to help give the building its "rooted in history" feel, 75 Kenmare also stays true to its parking history.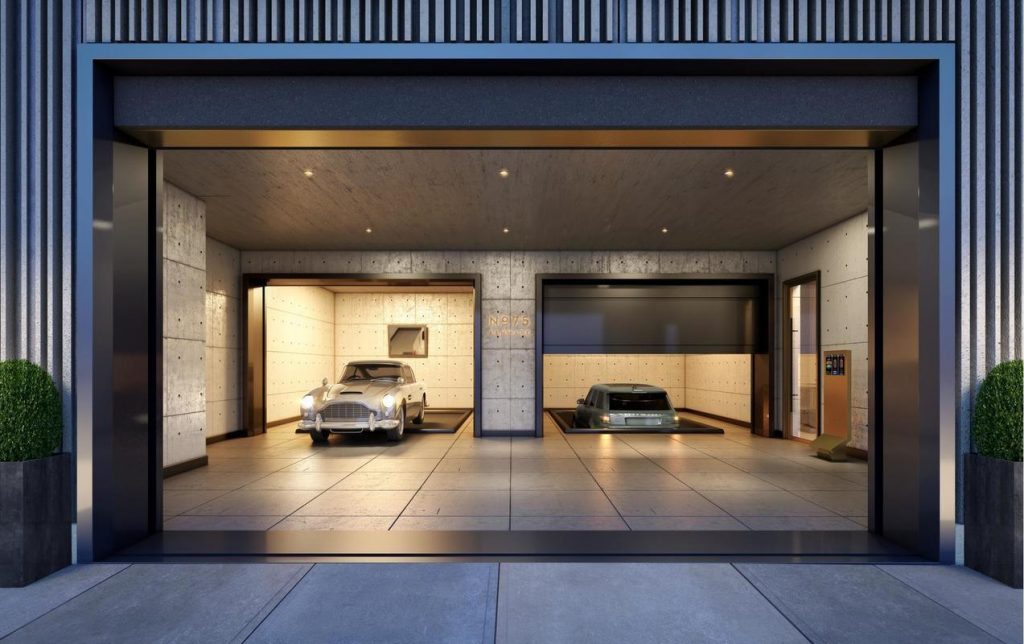 There's an underground, automated parking garage.