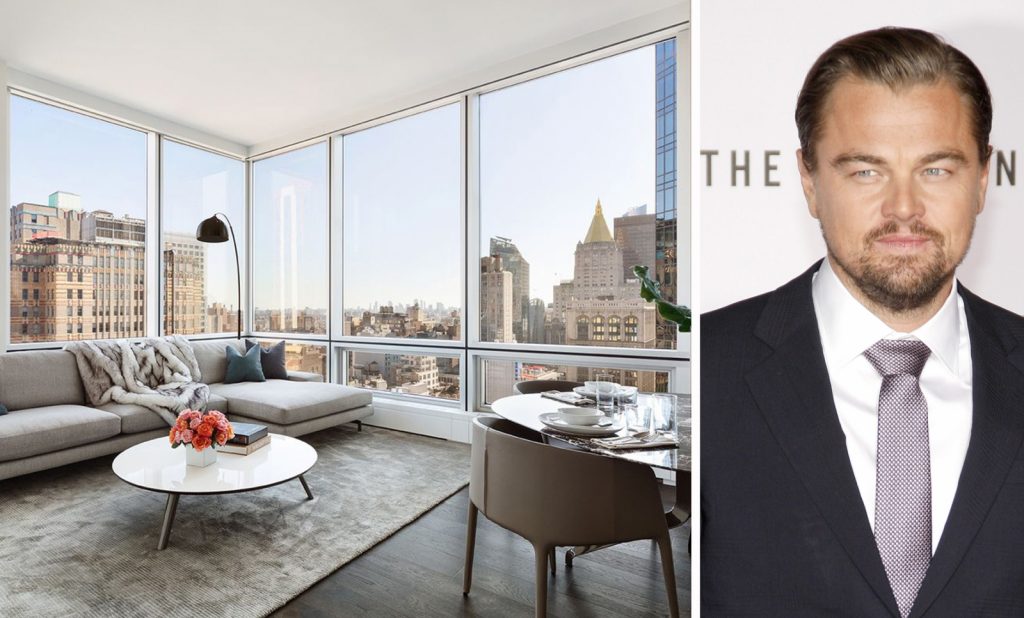 Most people try to get out of the city in the winter, but Leonardo DiCaprio is a man of singular taste and proclivities. The Oscar-winning actor is currently renting a 3-bedroom pad in NoMad while working on Quentin Tarantino's latest film, which is based on the life of Charles Manson. (DiCaprio is reportedly playing an out-of-work actor, not the madman himself.)
After selling his Greenwich Village condo in 2016 for $8 million, DiCaprio was left with no permanent New York City home, which explains this short-term rental. According to the New York Post, the actor has been renting at 172 Madison Avenue for several months.
Although the weather this winter has been intense, and playing in a Manson film must be very intense, DiCaprio is probably doing just fine in his NoMad abode. The 33-story tower at 172 Madison Avenue is full-scale luxury. The apartment's plush interiors were designed by Shamir Shah and feature floor-to-ceiling windows, high-end European appliances, and bathrooms decked out in natural stone.
The building amenities include a 67-foot saltwater pool, a spa, steam room, fitness club and a pet spa. No grouchy actors here! Asking sale prices in the building currently range from $1.5 million to $14 million, soDiCaprio is in well-heeled company.
And though it's not confirmed which 3-bedroom unitDiCaprio is renting, we'd bet he is spending a fair bit of time in the steam room. It seems like a cathartic place to unwind after a day of dealing with a criminal cult leader.