A brand-new rental development at 504 Myrtle Avenue in Clinton Hill is ready for affordable housing applications. NYC Housing Connect, in conjunction with Silverstone Property Group and Madison Capital Realty, is holding out 29 units for qualified applicants who meet income requirements.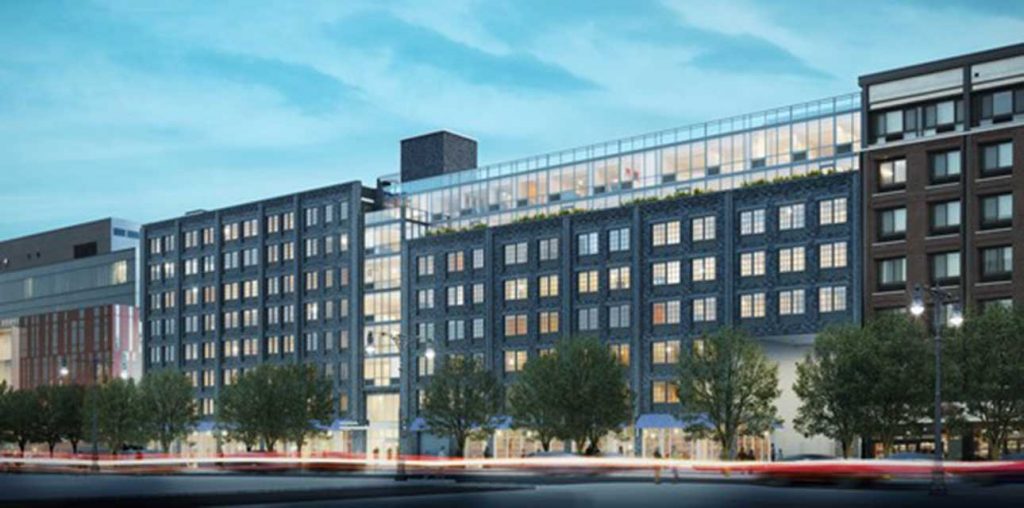 The affordable apartments are a mix of studios and 1- and 2-bedroom units. Depending on the number of members per household, incomes can range from $30,206 up to $54,360. For half those apartments offered via the lottery, preference will be given to applicants who are already residents of the neighborhood.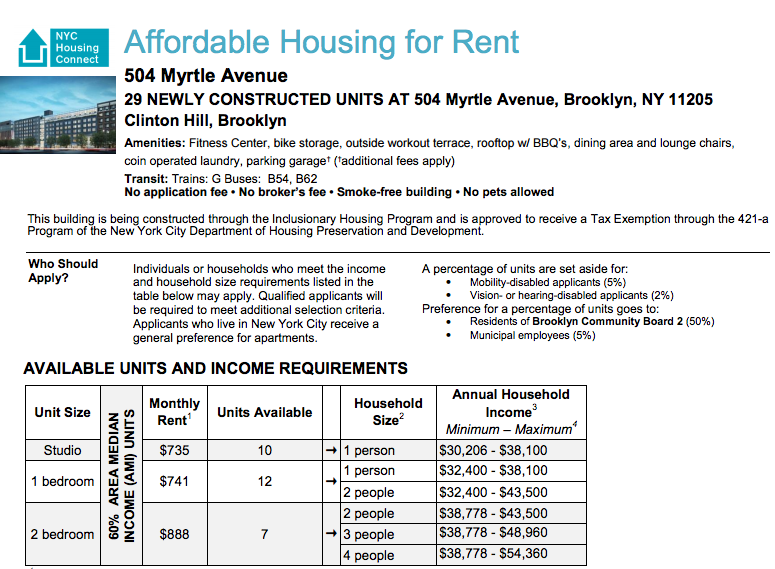 The 143-unit rental building is slated to open next year. Residents will have access to building amenities like a 24-hour doorman, fitness center, rooftop deck with a lounge, laundry facility and, at an additional cost, a parking garage.
Deadline for the applications is Feb. 1, 2017, which can be made through the NYC Housing Connect website or by mail, via self-addressed, stamped envelope to 504 Myrtle Avenue c/o Breaking Ground, PO Box 760, New York, NY 10018.
According to HTO Architects, 504 Myrtle Avenue is a mixed-use building that features ground floor retail space in addition to the 143 residential units. The 8-story, Clinton Hill building has been topped out and is nearing completion. The gray brick and window wall system gives the new building a bold and modern look.
Related: