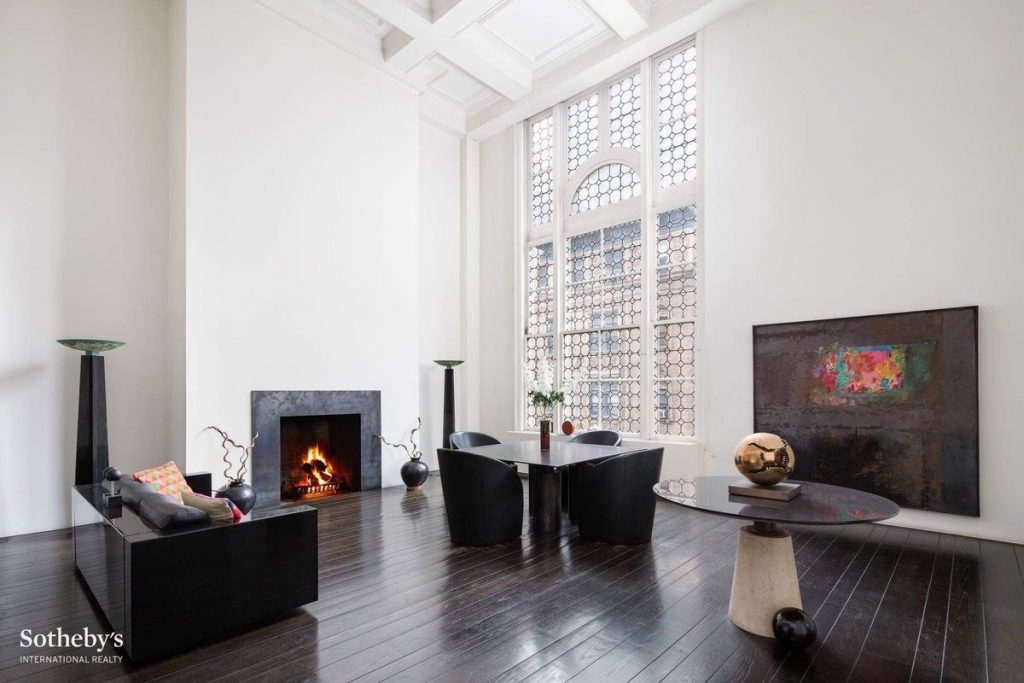 The dramatic and spacious duplex at 130 E. 67th St. has a grand story to coincide with its new status as a $6.5 million real estate listing. The home belonged to the late Italian husband-and-wife design team, Lella and Massimo Vignelli, who passed away in 2016 and 2014, respectively, at ages 83 and 82. The 3,900 square foot apartment is set over two floors, and remains pretty much as the couple left it, according to The New York Times.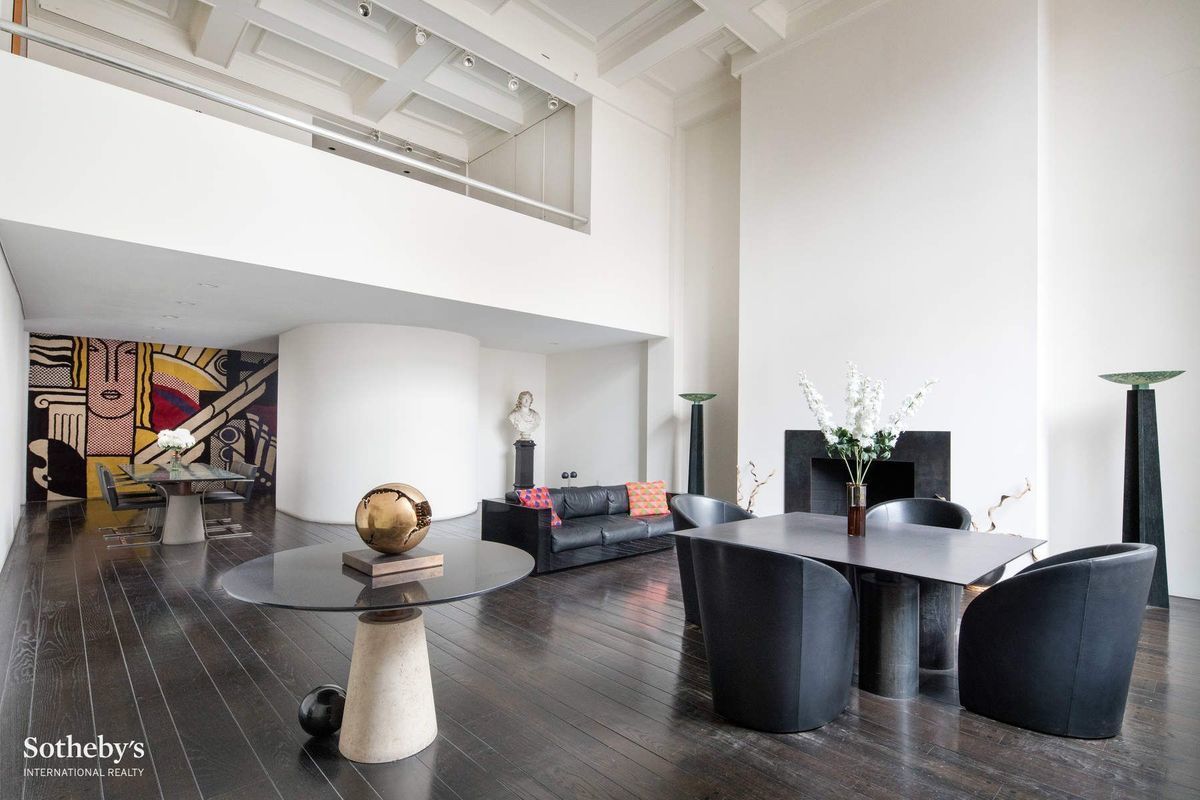 The apartment's modernist design and spare decor helps put in context the mark Massimo and Lella Vignelli left on the design world, which was significant. (Click through this gallery of their work.)
But of all their influence, Massimo Vignelli's contribution of an iconic NYC visual seems the epicenter of his storied career.
In the late 1960s, Vignelli was tapped by the Metropolitan Transit Authority to design a map for the subway system. What he delivered was one of the design world's most famous diagrams — a rendering that still draws raves for the way Vignelli "tidied up reality" with his visual rigor.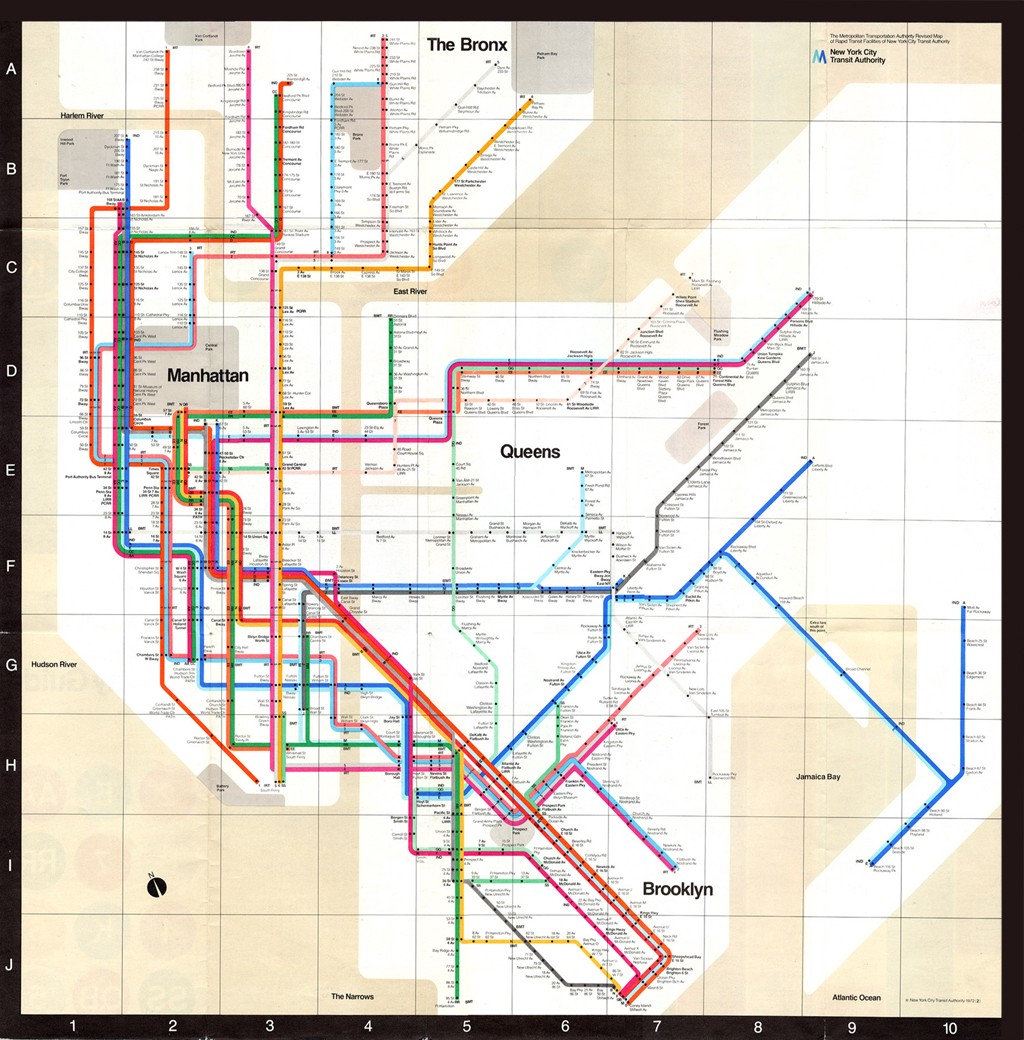 What made Vignelli's subway diagram so famous was that in addition to the accolades the diagram received for its clarity and brilliance, it so confused subway riders that it was eventually redesigned in order to add more geographic context.
Needless to say, the story of Vignelli's diagram has had more than a New York minute of fame. It's part of the city's lore, and the diagram is still lauded, collected, and held up as a great design achievement and a piece of New York's evolving identity.
The New York Times does a fabulous job detailing the couple's work, including the furniture they designed and other groundbreaking work in branding and advertising:
Mr. Vignelli, who died in 2014 at the age of 83, was a founder of the design firm Unimark International, one of the first to emphasize corporate identity. He is credited with iconic branding for companies like Bloomingdale's (the big brown bag and logo), Ford, and American Airlines.
The apartment is located in a prime Upper East Side building that dates to 1908 and offers full concierge service.
—
Hey, why not like StreetEasy on Facebook and follow @streeteasy on Instagram?