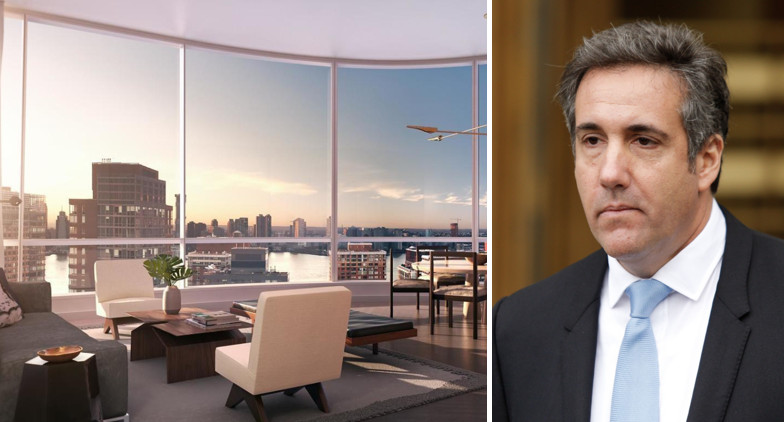 As a key figure in the investigation into Russia's attack on the 2016 presidential election, Michael Cohen, the former personal lawyer and "fixer" for President Trump, has made headlines for his real estate deals in the past.
These include the events that took place this April at the Loews Regency Hotel, where Cohen's files, phones, computers and iPads were seized in an FBI raid connected to allegations of bank fraud and campaign finance violations. Whatever the implications of these events, there's been another question lingering around the raid: Why were Cohen and his family in a hotel, anyway?
Recently, the Wall Street Journal reported that Cohen closed on a 19th-floor unit at 111 Murray St., a 64-story luxury condo development in Tribeca, paying $6.7M for the 2,697-square-foot corner unit with private elevator entry. The WSJ details the finances of the deal, including the fact that the building was developed by companies owned by longtime friends of President Trump. And with that news, it made it clear that Cohen was, in fact, between apartments at the time the feds visited his hotel suite.
It's Now a Rental
Now comes word that Cohen is renting the apartment for $25,000 a month. The listing description says "Never lived in, newly constructed 2,685 square foot 4-bedroom, 4.5 bathroom residence with 10-foot ceilings and open chef's kitchen with north, west, and southern views of the Hudson River and beyond."
Who knows if Michael Cohen will ever live in it, but one thing is for sure, it's a beauty and is being listed by Douglas Elliman's Lauren Muss, John Credaroli III and John Giannone.
The 4-bed, 4.5-bath condo has 10-foot, 7-inch ceilings. The rounded, floor-to-ceiling windows in the living space offer phenomenal views of the Hudson River. As imagined, the appliances and finishes are exceptional.  Take a look: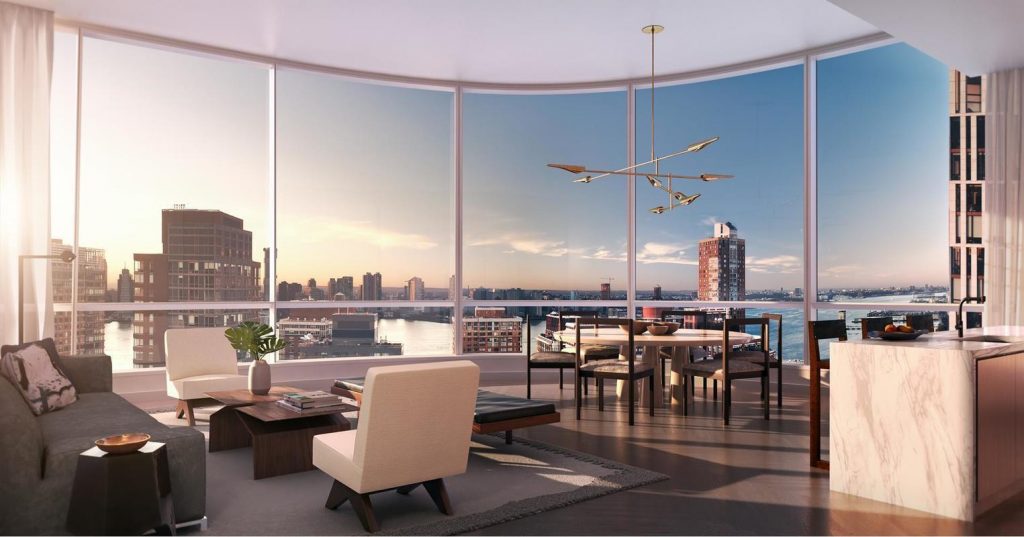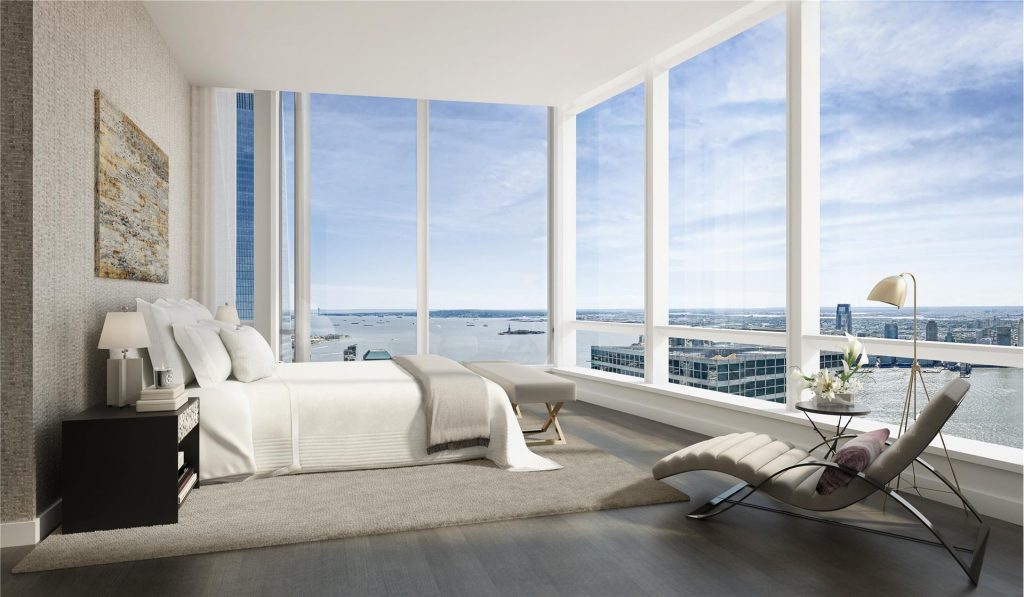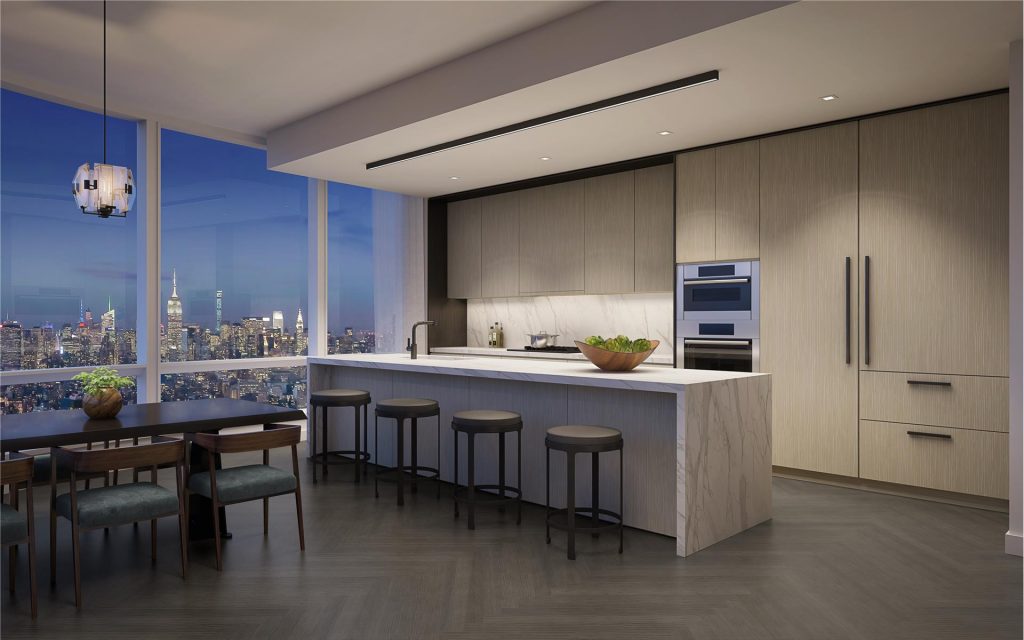 It was also disclosed that Cohen financed the purchase with $3.5 million in a short-term mortgage from the developers, rather with traditional bank funding. Cohen was said to be in a hurry to close on the new apartment to avoid a tax event based on the $3.3 million sale of his 3-bedroom unit at Trump World Tower in October 2017.
Cohen has not been charged with any crimes. Reports about his real estate dealings in New York include all-cash sales in 2017 of several downtown properties, netting him millions in profit. One of the properties was 172 Rivington St., which Cohen bought for $2.1 million in 2011 and sold for $10 million in 2014.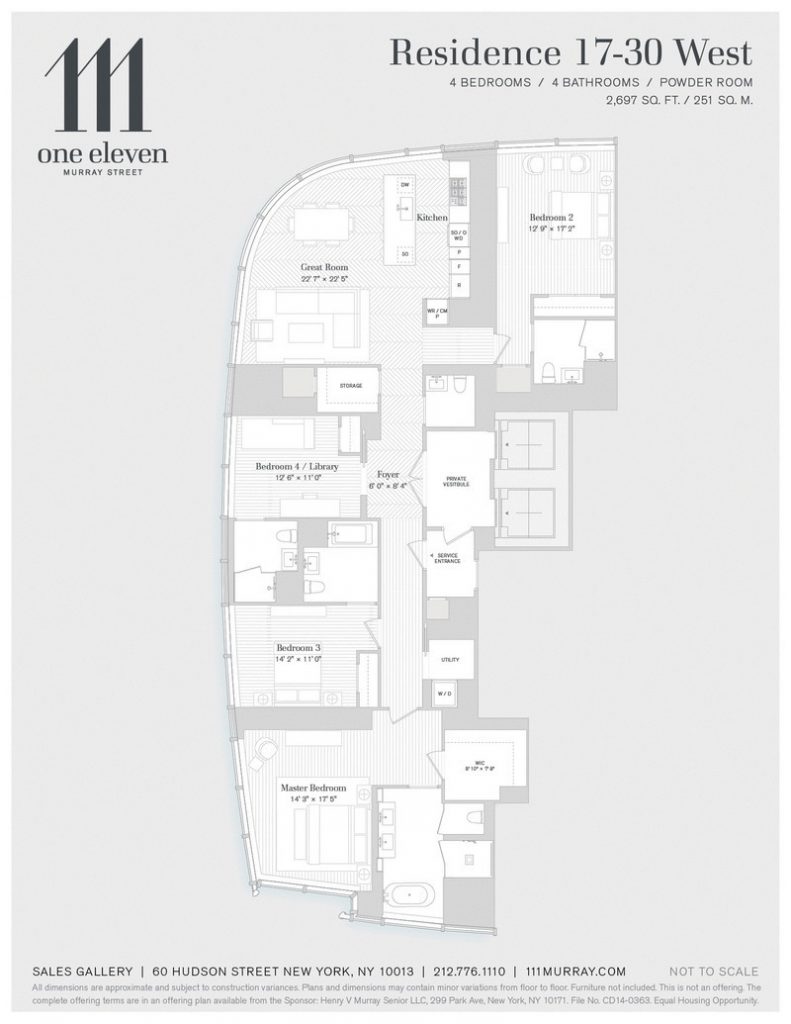 See more of Cohen's apartment below:
—
Hey, why not like StreetEasy on Facebook and follow @streeteasy on Instagram?