Morris Avenue Apartments at 655 Morris Avenue in the Melrose section of the Bronx has opened its lottery for 140 units in this low-income building. Applicants seeking a spot on the lottery list can apply online at the NYC Housing Connect site or by mail by requesting an application and sending a self-addressed envelope to: Morris Avenue Apartments P.O. Box 1185, New York, NY 10150.
Applications must be postmarked or submitted online by July 8, 2016.
The new building from Reliant Realty Services includes a community room, state-of-the-art facial recognition building access, bike parking, Energy-star appliances and all kitchens installed with dishwashers and a live-in superintendent and on-site management. Morris Avenue Apartments are close to the Third Avenue shopping area, Lincoln Hospital and the 2,4 and 5 trains as well as the BX2, Bx19 and BX32 Bus Stops.
Residents of Bronx CB #1 (Mott Haven, Melrose, Port Morris) have an edge as about 50 percent of the units will be set aside for them and 5 percent will be set aside for municipal employees. There will also be a small percentage of units set aside for mobility-disabled applicants and vision- or hearing-disabled applicants.
Individuals who meet certain income requirements can apply. See table below: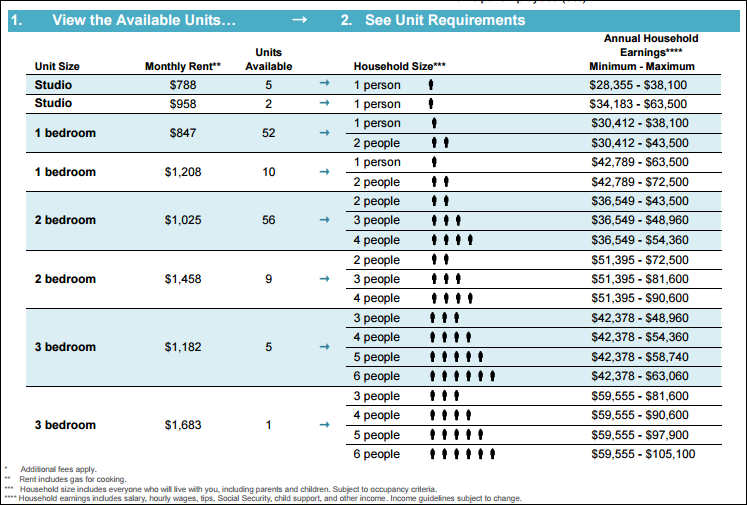 Related: