Every week, we share the most popular sale listing of the week in NYC, as selected by you, our StreetEasy users. The most popular sale for August 14 is a Brooklyn Heights 1-bedroom with a fireplace and private deck.
Brooklyn Heights 1-Bedroom With Private Deck Asks $699,000
Location: 161 Remsen Street #3A, Brooklyn Heights
Saves: As of this writing, the most popular sale for August 14 has been saved by 426 users.
Price: $699,000. Assuming a 30-year mortgage and a minimum down payment of 20% ($139,800), StreetEasy estimates total monthly payments at $4,762. The total includes an estimated mortgage payment with a 7.1% interest rate ($3,758) and maintenance ($1,004).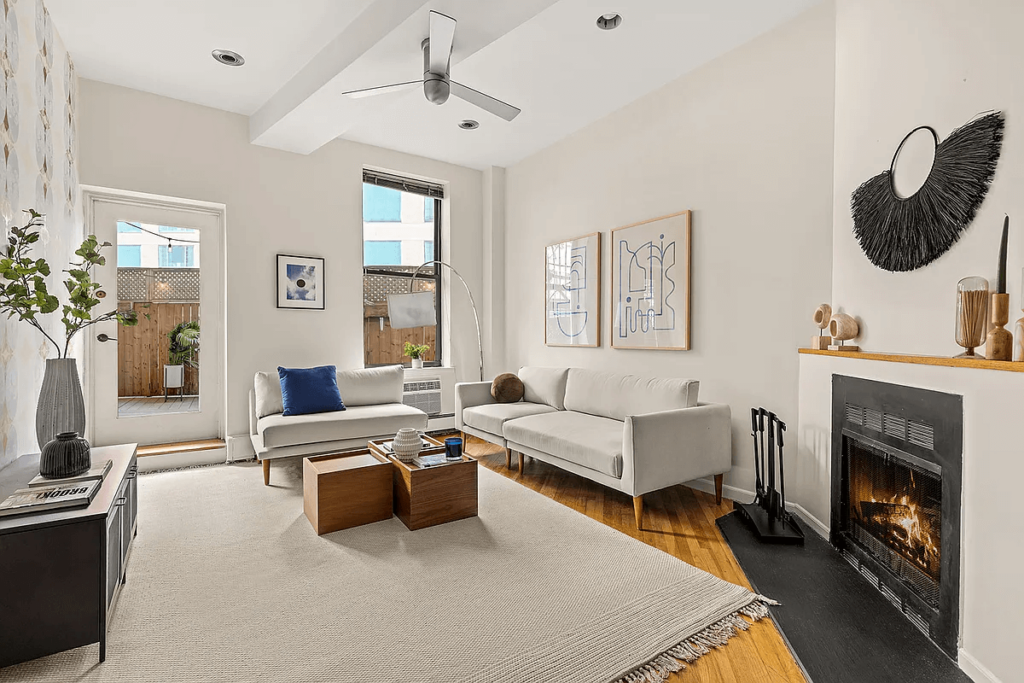 Why It's So Popular
Nestled in the heart of Brooklyn Heights, the stylish one-bedroom co-op became one of the most sought-after residences in the area. And it's easy to see why. With its proximity to the neighborhood's trendsetting eateries, bars, and cafes, urbanites are just steps away from the best culinary and nightlife experiences Brooklyn Heights offers.
Stepping inside the apartment reveals a tasteful blend of modernity and comfort. The kitchen, with sleek stainless steel appliances and spacious ceramic counters, provides functionality and elegance. The open-concept living area, with warm hardwood flooring and 10-foot-high ceilings, creates a sense of grandeur and space. But what sets it apart is the custom-built desk — an ideal space for remote work or creative projects — and a serene wood-burning fireplace that becomes the heart of the home during cold months.
Brooklyn Heights Homes Under $1.5M on StreetEasy Article continues below
Beyond the common areas, the spacious bedroom promises rest and rejuvenation. High ceilings and vast north-facing windows ensure a daily dance of sunlight, starting every morning with a gentle wakeup call. For those who cherish outdoor spaces, this Brooklyn Heights 1-bedroom does not disappoint: the private deck is perfect for social gatherings or a solitary morning coffee ritual.
Moreover, the building has many amenities: an elevator, a shared rooftop deck, and laundry facilities. Storage problems are a thing of the past, with extra space available in the basement. For pet lovers, the building's pet-friendly policy is the cherry on top.
Browse more Brooklyn homes for sale on StreetEasy