Every week, we share the most popular sale listing of the week in NYC, as selected by you, our StreetEasy users. The most popular sale for January 30 is a modern Brooklyn Heights 1-bedroom duplex with skylights and private outdoor space.
1-Bedroom Brooklyn Heights Duplex Asks $750,000
Location: 108 Pierrepont Street #7, Brooklyn Heights
Saves: As of this writing, the most popular sale for January 30 has been saved by 317 users.
Price: $750,000. Assuming a 30-year mortgage and a minimum down payment of 20% ($150,000), StreetEasy estimates total monthly payments at $4,458. The total includes the mortgage payment ($3,295) and maintenance fee ($1,163).
Why It's So Popular
Two floors, a private terrace, and skylights. Oh my! It's difficult to find anything wrong with this stunning 1-bedroom duplex.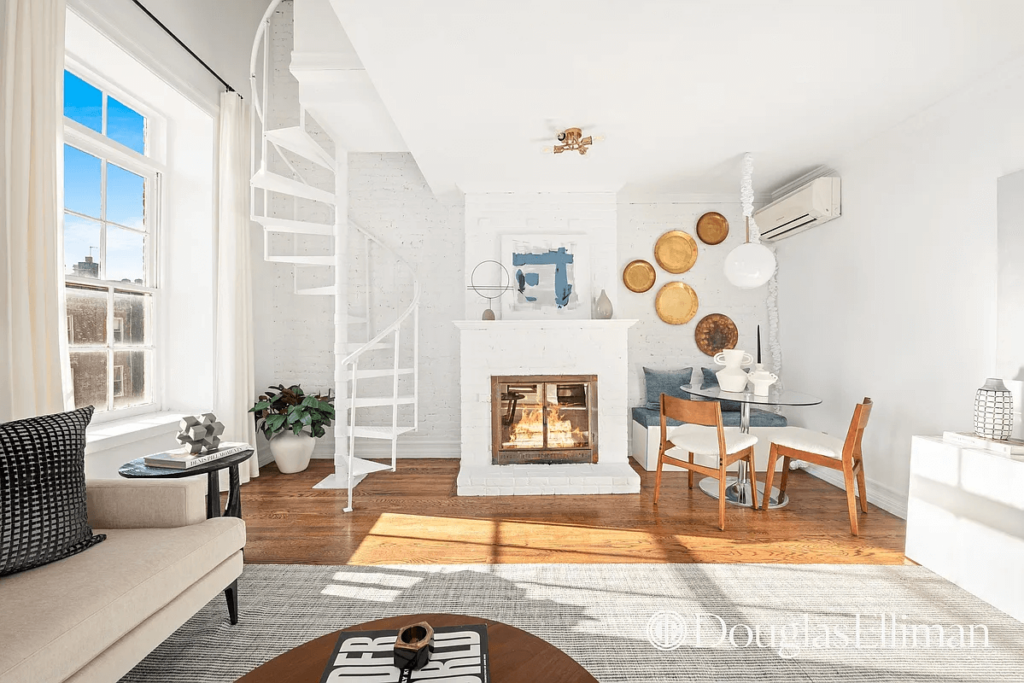 Nestled among the charming streets of Brooklyn Heights lies a top-floor treasure that offers a peaceful retreat from the hustle and bustle of city life. This bright abode is located on the third floor of the former P.C. Cornell mansion, a 36-ft wide home that dates back to the 1830s and is surrounded by lush gardens.
As you enter the spacious living room, the warm sunbeams and a comforting ambiance created by the brick wood-burning fireplace will greet you. The room boasts two expansive windows and French doors that open to a breathtaking terrace overlooking the greenery below. Skylights accentuate the soaring ceiling, and a white spiral staircase leads up to the mezzanine level.
Brooklyn Heights Homes Under $1M on StreetEasy Article continues below
---