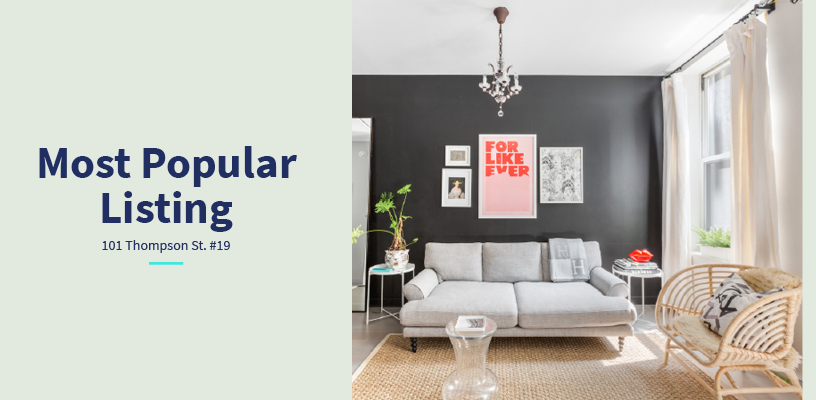 As of this writing, this week's most popular listing has been saved by more than 380 users.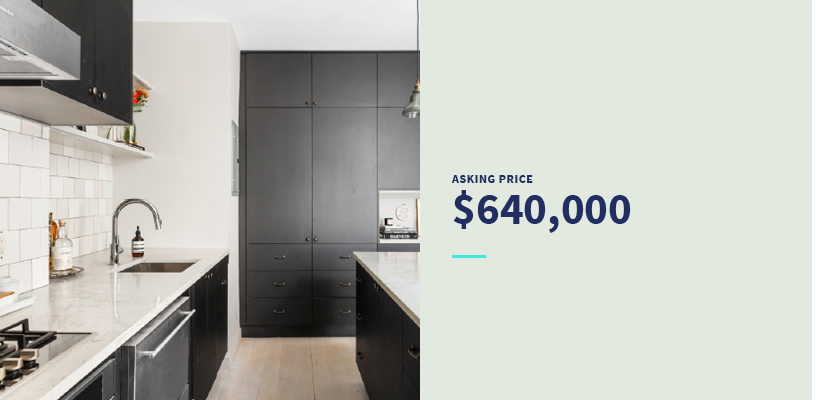 Assuming a 30-year mortgage and the minimum down payment of 20% ($128,000), total monthly payments are estimated at $3,366. This includes the mortgage payment ($2,296) and maintenance fee ($1,070).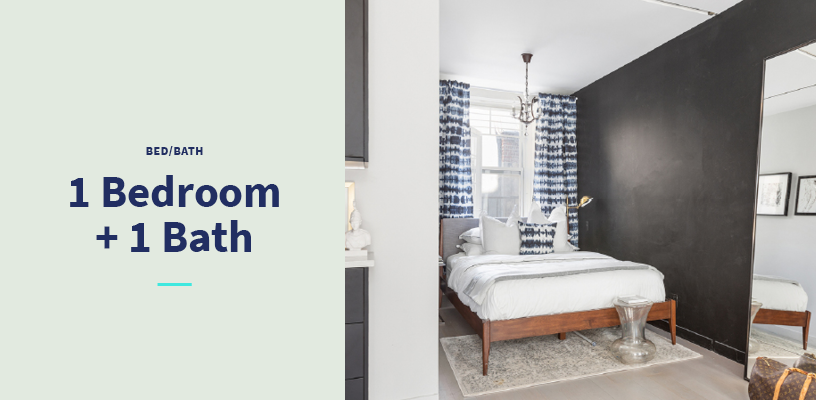 This neighborhood's famous cache doesn't come cheap. The median asking price for a SoHo 1-bedroom is $1,595,000. That puts our most popular sale for July 27 close to a million dollars below average for the area.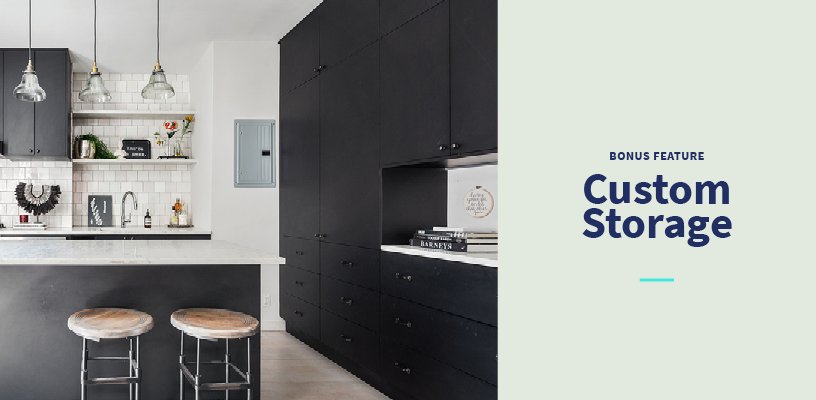 First things first: This apartment is not huge. But it makes highly efficient use of the space it does have to create a stylish and very livable home. A sliding pocket door saves on square footage leading into the bathroom, which is beautifully tiled with a luxe walk-in shower. Another sliding door separates the bedroom from the main living space, creating a cozy nook that can be closed up for privacy or left open for a more spacious feel.
In the kitchen, a big island and long wall of built-in storage provide ample room for stashing away all your stuff. No need for clutter when you have this many drawers and cabinets to choose from! Plus there are chic open shelves above the sink and tons of counter space. On either side of the sink are a high-end under-counter refrigerator and an 18-inch Bosch dishwasher for more space-saving convenience. And there is even more storage in the bathroom, not to mention tall built-ins on either side of the bed. A brilliant use of space in a brilliant location — for a brilliant price, too. No wonder it's our most popular sale for July 27.
Downtown Homes Under $800K on StreetEasy Article continues below
Want to see more? Take a look at the listing at 101 Thompson St. #19 in SoHo.
Contact McKenzie Ryan of Compass for more information.
—
Whether you're looking to rent or to buy, find your next NYC apartment on StreetEasy.