Every week, we share the most popular sale listing of the week in NYC, as selected by you, our StreetEasy users. The most popular sale for March 6 is a loft-like 2-bedroom in Williamsburg.
Williamsburg 2-Bedroom in Converted Schoolhouse Asks $899,000
Location: 48 Whipple Street #4C, Williamsburg
Saves: As of this writing, the most popular sale for March 6 has been saved by 101 users.
Price: $899,000. Assuming a 30-year mortgage and a minimum down payment of 20% ($179,800), StreetEasy estimates total monthly payments at $5,473. The total includes the mortgage payment ($3,949) and maintenance ($1,524).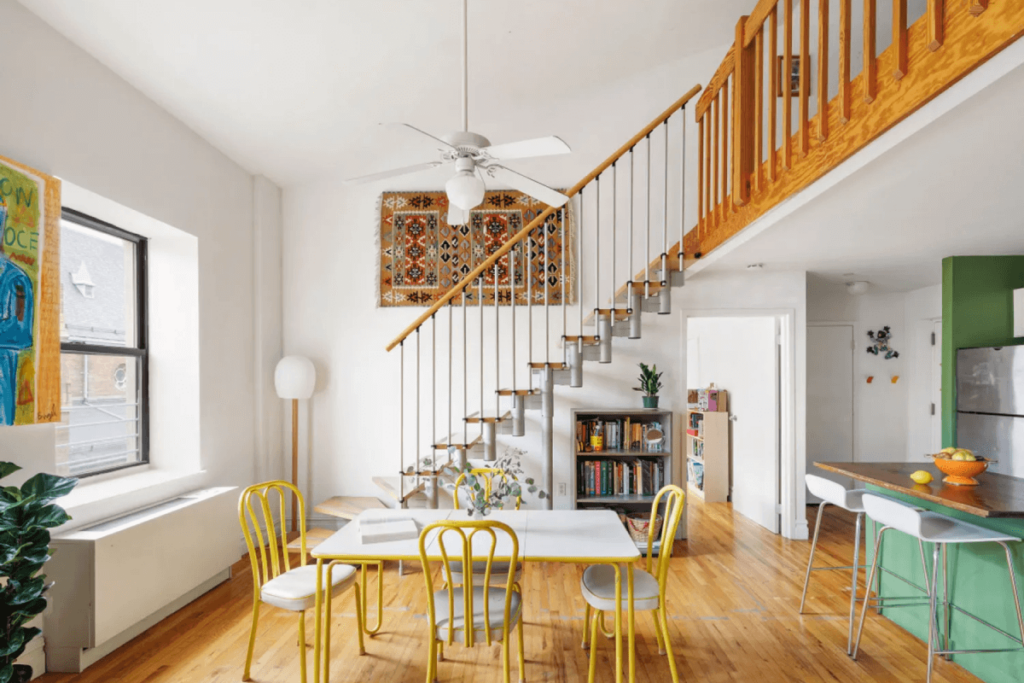 Why It's So Popular
This converted schoolhouse top-floor loft in Williamsburg is straight-up dreamy. It features soaring ceilings, an expansive mezzanine, and a private balcony with stunning views. Oversized windows let natural light flood in, highlighting the beautiful hardwood floors and creating a warm and inviting atmosphere.
The loft's massive open living room boasts double-height ceilings and ample space for a large dining area, perfect for hosting guests. Plus, the open kitchen has stainless steel appliances, including a dishwasher, and plenty of cabinet space, adding to the loft's convenience.
The spacious primary bedroom features an extra-large closet, high ceilings, and southern exposure, providing a luxurious and serene retreat. And the bathroom is finished with clean white tiles, a large-scale mirror, a custom vanity, and a bathtub, creating the ideal place to unwind.
Brooklyn Homes Under $1M on StreetEasy Article continues below
Residents enjoy an elevator, part-time porter, laundry room, bike room, storage room, and a newly renovated common roof deck. The neighborhood offers access to the J, M, Z, G, and L trains and a Citibike station on the corner.
Nearby, explore stores, markets, and restaurants reminiscent of the Lower East Side of Manhattan. A stylish new coffee shop awaits across the street, while a newly built park and playground are just one block away. The neighborhood also boasts many incredible restaurants and bars, including Win Son, Sweet Science, DuckDuck, Princesa Bakery, and Winona's.