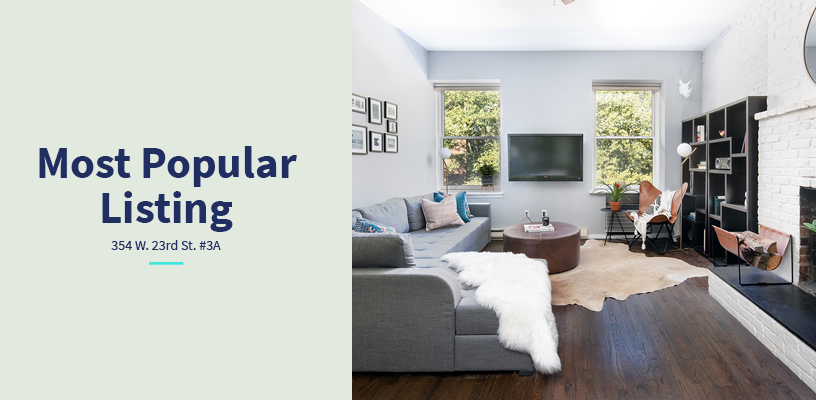 As of this writing, this week's most popular listing has been saved by more than 85 users.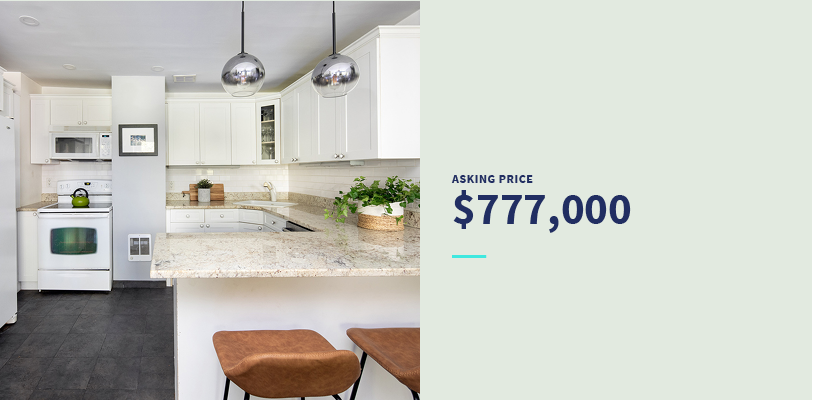 Assuming a 30-year mortgage and the minimum down payment of 20% ($155,400), total monthly payments are estimated at $3,608. This includes the mortgage payment ($2,584) and maintenance fee ($1,024).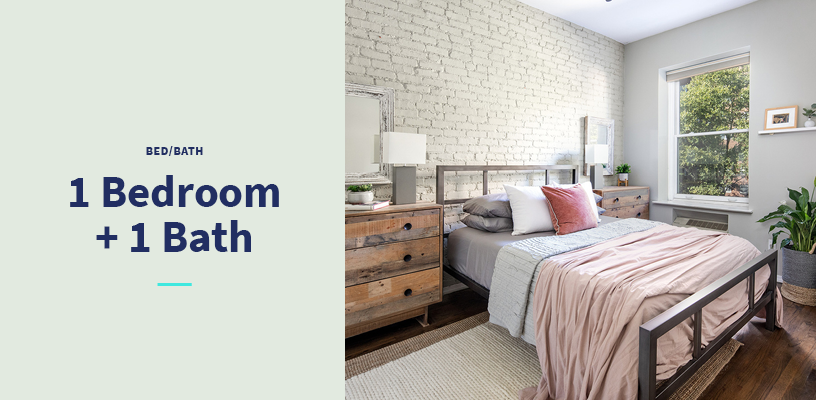 The median asking price for a home in Chelsea is a whopping $2.1 million, according to StreetEasy's Data Dashboard. That puts our most popular sale for October 5 at more than a million dollars below average for this ever-popular neighborhood.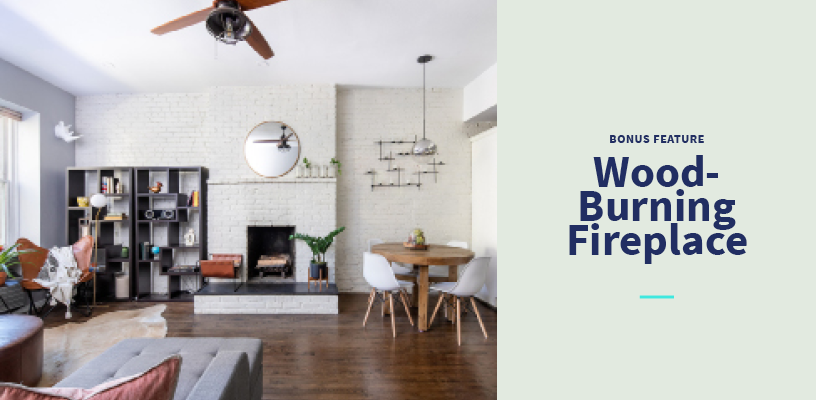 The leaves are starting to change, there's a chill in the air — it's the perfect time for a fireplace! Especially if that fireplace is inside a charming Chelsea 1BR, which in turn is inside a limestone townhouse that dates back to 1900.
Our most popular sale for October 5 has all that and more, with big, bright windows and entire walls of exposed brick. Dark hardwoods create a nice contrast with the whitewashed brick, in both the king-size bedroom and the expansive living room. There's plenty of space for a dining area in addition to the huge, open kitchen's welcoming breakfast bar. And that wood-burning fireplace, with a raised hearth, is the cozy, warm focal point of it all.
This home is also hard to beat on location. It's right in the center of Chelsea and only a block from the High Line, putting all the best of downtown at your doorstep. And the price tag is pretty perfect, too.
Downtown 1-2BRs Under $1M on StreetEasy Article continues below
Want to see more? Take a look at the listing at 354 W. 23rd St. #3A in Chelsea.
Contact a StreetEasy Expert on the listing for more information.
—
Whether you're looking to rent or to buy, find your next NYC apartment on StreetEasy.