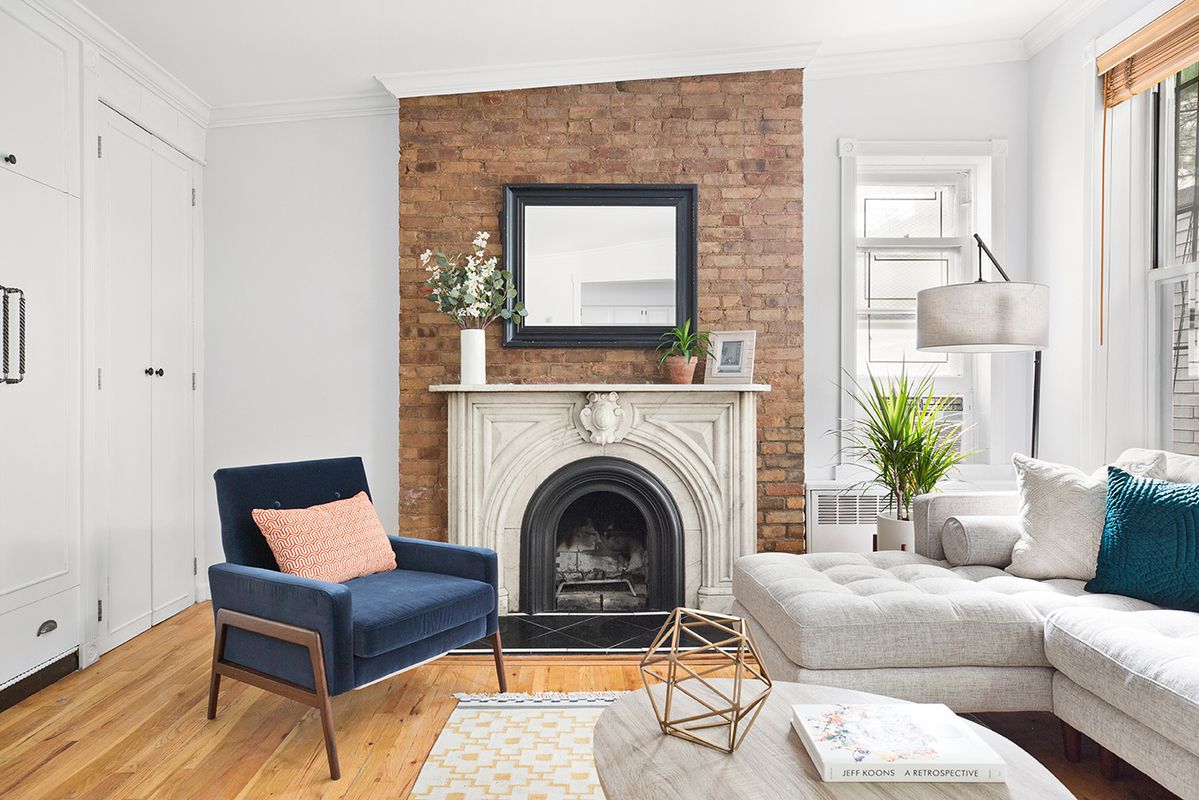 When it comes to apartment hunting in Midtown, don't forget about Murray Hill. It's a convenient neighborhood that has plenty going on without being too into the hustle and bustle. Plus, there are great deals to be found, like our Deal of the Week: The Murray Hill 2BR at 234 E. 35th St. #2 has plenty of charm and offers access to some of the best aspects of city life — all at a surprising asking price.
The Price: $599,000
The median asking price for a 2-bedroom apartment in Murray Hill is $1,300,000 — more than twice what this co-op unit is asking.
Buyers who pay the minimum 20 percent down payment of $119,800 can expect to see monthly payments of about $3,740. This includes a mortgage payment of roughly $2,268 and a maintenance fee of $1,472.
Why You'll Love It …
The spacious living area features a gorgeous wood-burning fireplace with its original 1920s mantle, creating a great focal point for the space. And it'll definitely come in handy during the chillier months. Another wall in the living room is covered by built-in cabinets and a media set, perfect for storage and a TV. The opposite wall has two large windows that let plenty of light into room.
Black-and-white tiles make a statement in the kitchen, which is open to the living room. A curved breakfast bar adds both counter and dining space. Recently renovated, the kitchen features stainless-steel appliances, including a dishwasher.
Manhattan 2BRs Under $800K Article continues below
This apartment is a true 2-bedroom, which means that each bedroom has its own window and closet. Even better, the master actually has two windows, and the smaller bedroom has two closets. The bathroom, located near the entrance of the apartment, has also been renovated and has marble features.
There are plenty of transportation options nearby — including the ferry. The East 34th Street ferry landing is just a few blocks away. Plus, with Grand Central within easy walking distance, there are plenty of trains available. Also nearby? Gyms, restaurants, bars, cafes, and grocery stores, including Fairway and Trader Joe's.
The co-op allows co-purchasing, parents buying, and pied-à-terre use on a case-by-case basis. The building also pet-friendly.
Manhattan 2BR Rentals Under $4,000 Article continues below
… And Why You Might Not
Although maintenance fees can go much higher in NYC, $1,400 is on the steeper side for a unit at this price. Additionally, there's no elevator in the building — though the apartment is just one flight up. And lastly, there's no laundry in the building, either, which can complicate matters. But for 2 full bedrooms in a stellar Midtown location, consider shortlisting this one.
Check out the listing at 234 E. 35th St. #2, listed by Courtney Smelter of Compass.
—
Inspired to find your next place in New York? Whether you're looking to rent or to buy, search NYC apartments on StreetEasy.