Too often here at StreetEasy we can be the bearers of bad news when it comes to the climate of the market. Our reports are constantly touting record-breaking sales prices, the high burden of rent and the widening affordability gap.  Our apologies, but it's the city we live in and for better or worse, the city we love. And while we know just as well as the next person how difficult it can be to find an affordable apartment, here are nine new-to-the-market apartments — all listed in the last week — all under $475K. It can be done!
And guess what? These places aren't half bad either – they're actually pretty good and probably won't stick around long.
>>See New Apartments Under $475K
$305K One-Bedroom in Crown Heights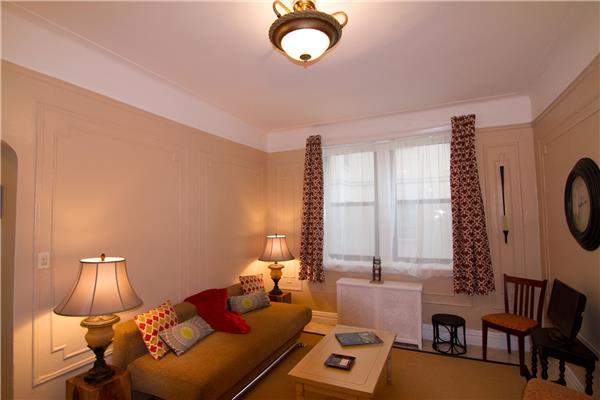 This $305K one-bedroom is in a prewar building at 840 St. Marks Avenue in Crown Heights and offers an updated kitchen, a large living room and a king-size bedroom with a walk-in closet. The apartment is a Housing Development Fund Corporation (HDFC) co-op, meaning only buyers who have limited income are eligible to purchase. In this case, the buyer can earn no more than $60,000 annually. Keep in mind that the income restriction only applies at the time of purchase; after purchase, there are no income limits.
This $345K studio is located at 40 Clinton Street, a pet-friendly, part-time doorman co-op building in Brooklyn Heights. The apartment is in good condition and offers lots of closet space and views of the building's interior courtyard.
$365K One-Bedroom in Washington Heights
This $365K one-bedroom is located at 70 Haven Avenue in the heart of Washington Heights, right by Riverside Park and the major train lines at 168th Street. The apartment offers a king-size bedroom and a newly renovated bathroom. Building amenities include a laundry room, a live-in super and elevator.
$365K Studio in Hudson Heights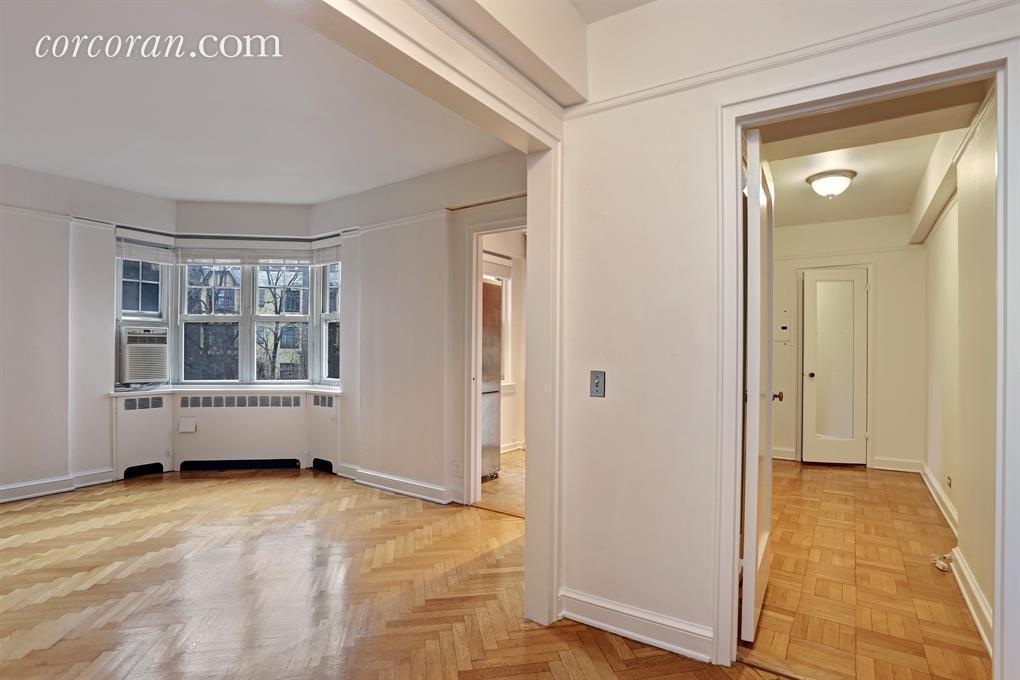 This $365K studio is located in the Castle Hill apartment complex located at 140 Cabrini Boulevard in Hamilton Heights. The complex is a post-war enclave of co-ops offering 7.5 acres of private gardens, a roof deck, an on-site garage and a part-time doorman. The studio has a large layout with plenty of closet space and a windowed kitchen.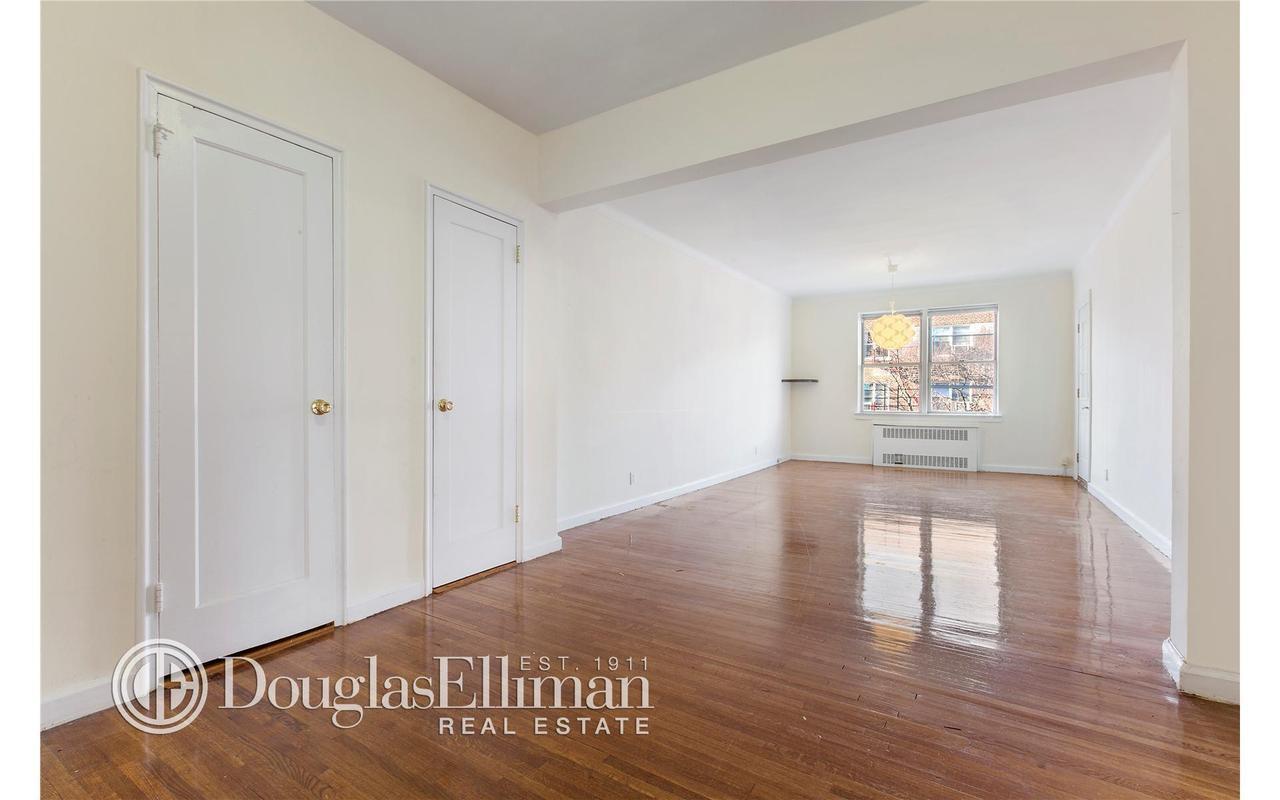 This $389K two-bedroom is located at 915 East 17th Street, a six-story co-op building in Midwood, Brooklyn. Although the listing description admits some updating is needed, the apartment offers a windowed kitchen and a private terrace, which is pretty good for a two-bedroom under $400K. Midwood may be deep in Brooklyn, but the express Q train is just two blocks away.
This $399K one-bedroom looks like a pretty great deal. The co-op is located in the Morad at 420 East 51st in Beekman, which is a full service doorman building with a gym, roof deck and garage. The apartment offers a large layout, a renovated kitchen and bath, ample storage and lots of natural light.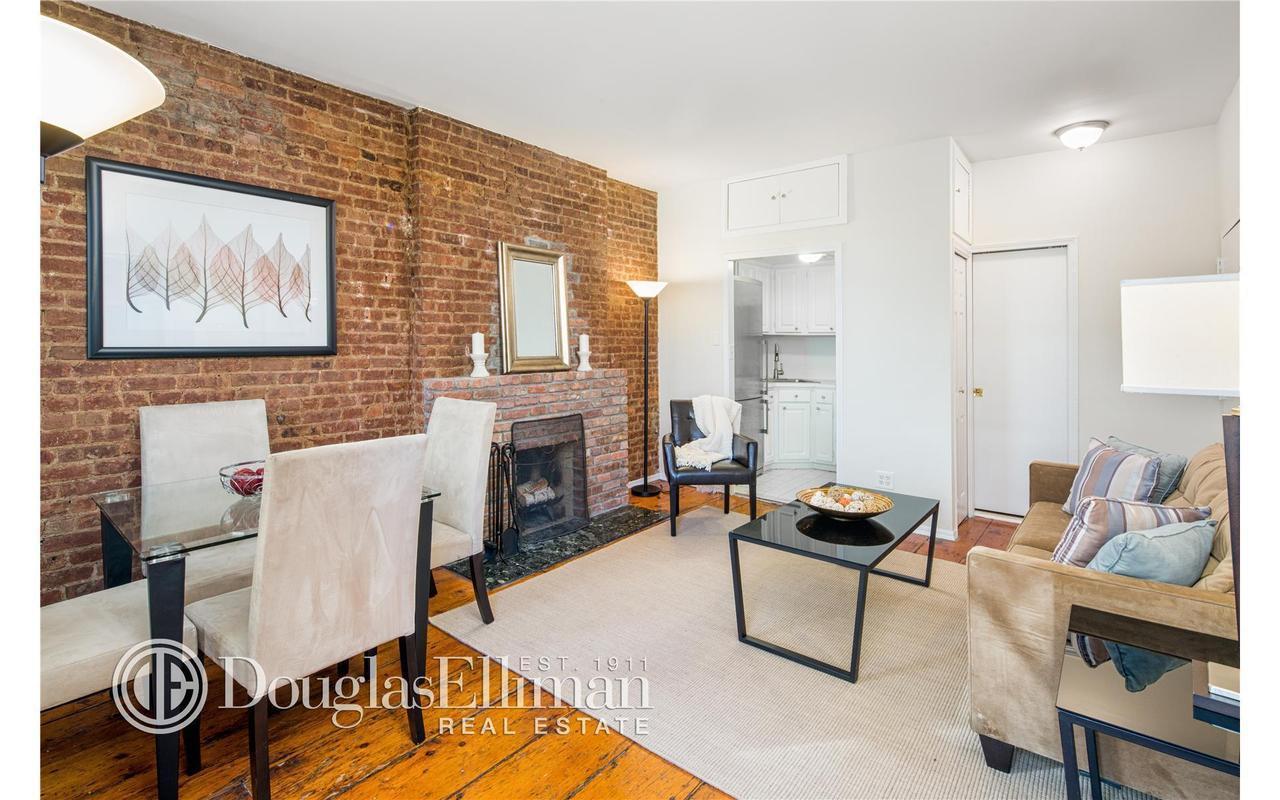 This $400K studio is located at 324 East 30th Street, a four-unit townhouse in Kips Bay. The apartment offers a renovated kitchen, exposed brick walls and a wood-burning fireplace.
$439K Three-Bedroom in Hamilton Heights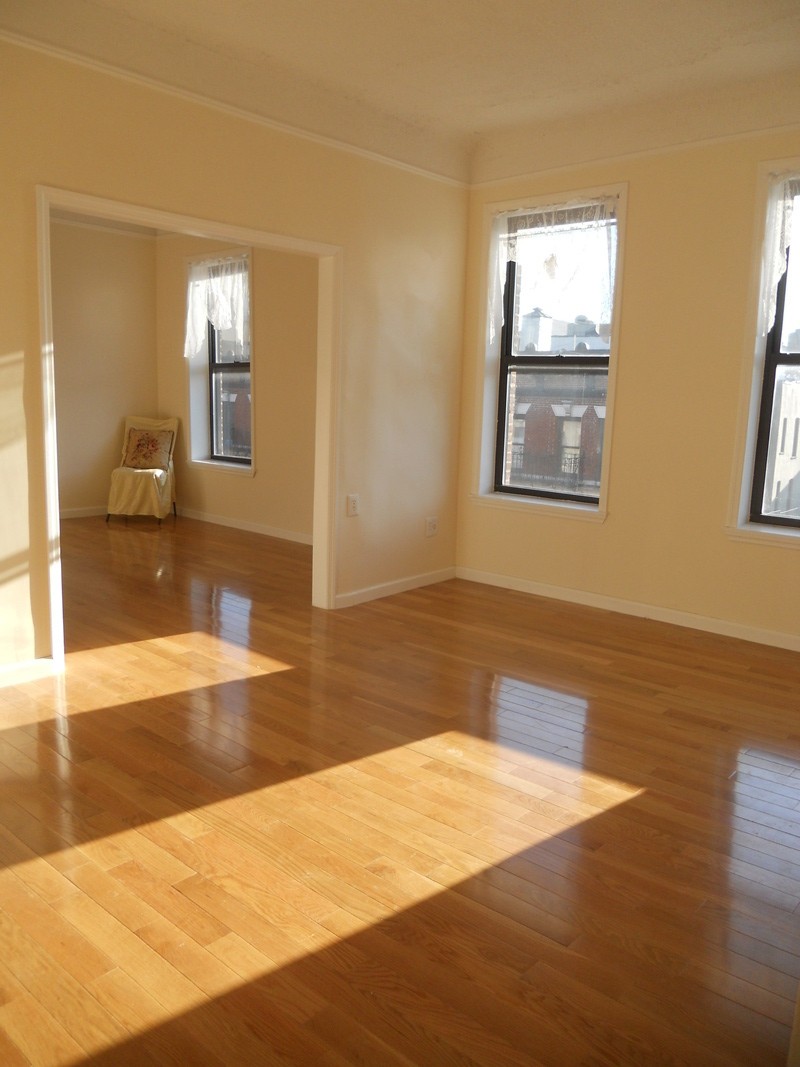 Wow. Three bedrooms under $450K? In Manhattan? Sure, many New Yorkers would consider Hamilton Heights the hinterlands, but guess what? It's time to get over that. Upper Manhattan is our last best bet. This three-bedroom at 79 Hamilton Place is close to express trains at West 145th Street. Once you're on the train, it's just 11 minutes to Columbus Circle. The apartment is recently renovated and offers lots of natural light and views of the Hudson River.
$469K One-Bedroom in Hamilton Heights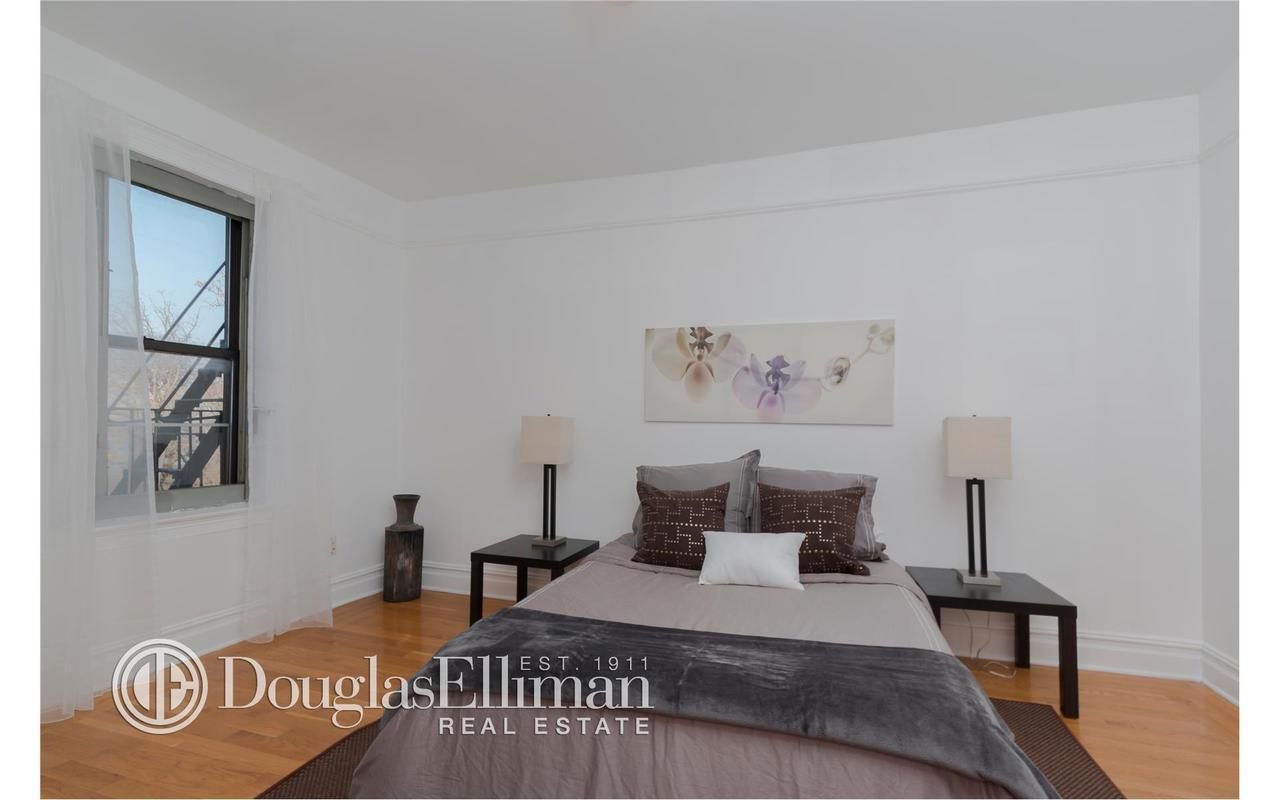 You'll be hard pressed to find a condo in Manhattan for under $500K, but here it is and it looks legit. Located at 680 Riverside Drive in Hamilton Heights, this $469K one-bedroom condo is in an elevator building and offers a recently renovated eat-in kitchen, a renovated bathroom, tons of storage space and views of the Hudson.
$436K Two-Bedroom in Kew Gardens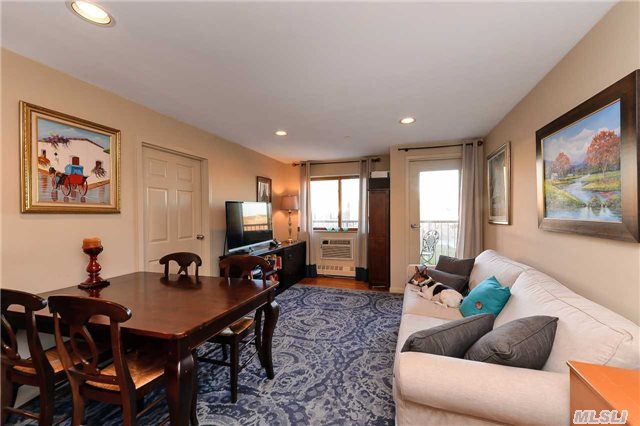 This two-bedroom at 118-82 Metropolitan Avenue in Queens is "gently priced." Never heard that term before? Neither have we, but when it's listed at $435,900, it seems appropriate. The co-op offers two bedrooms, two bathrooms, an updated kitchen and a private balcony.
$490K Studio in Long Island City
This $490K studio is in the Dutch —  a new condo at 25-19 43rd Avenue in LIC. The Dutch is an 86-unit condo building offering a roof terrace, a gym, on-site parking and a resident's lounge. The studio includes high ceilings, an in-unit washer/dryer and a well-sized kitchen.
Related: