Construction has just barely begun on Fifth Avenue at 29th Street in NoMad, but Five Points Development isn't leaving anything to the imagination about what it intends to build: A residential condominium tower that — at 1,001 feet — will make 262 Fifth Avenue one of New York City's most aspirational supertalls.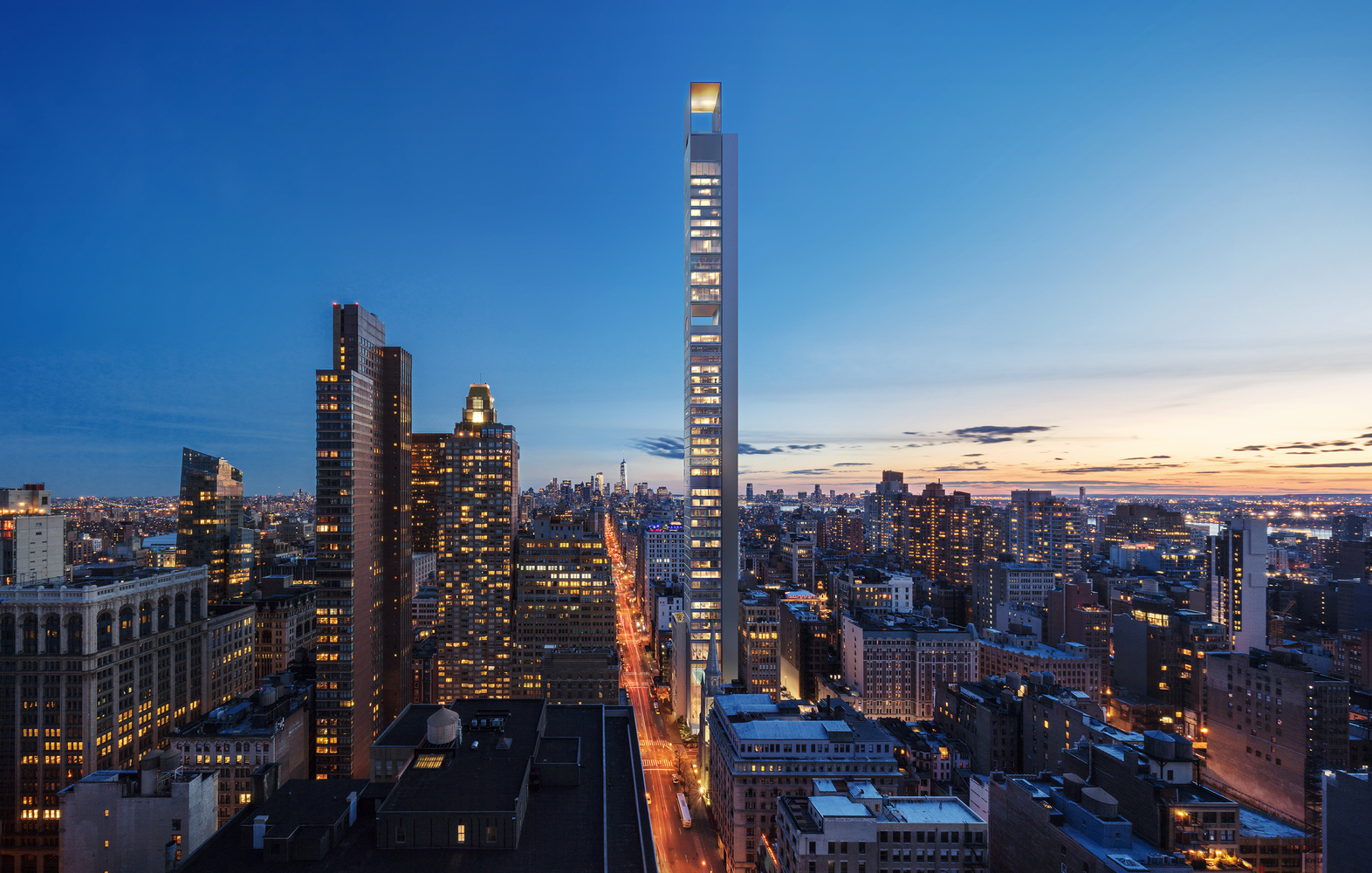 In a city whose horizon is being remade by supertall projects along Billionaire's Row, Central Park and Hudson Yards, 262 Fifth is backed by a heavyweight Israeli developer and a Russian architectural mega-firm that recently released renderings of what will be this outfit's big foray into Manhattan. The 54-story building will hold 41 residences with additional space set aside for retail on the first three floors.

Developer Boris Kuzinez paid $59 million for 260 Fifth Avenue and another $17.35 million for the 1905 building at 262 Fifth Avenue. He has since called on Russian superfirm Megamon, based in Moscow, to design the avant-garde structure that will blend an existing limestone at 260 Fifth with the new tower at 262 Fifth. The project's architect of record in NYC will be SLCE Architects, which has in its stellar portfolio buildings such as One57, 432 Park, the Woolworth Building and MOMA Tower at 52 West 53rd.
The concept is novel: To build a series of apartments that will serve as "shelves" or viewing platforms in which residents can enjoy unobstructed views of the city while the infrastructure that supports the building, and its systems, are attached like a backbone. (It's worth scrolling through Megamon's website to get a look at some of their impressive works in Russia. Their next project: The New Kremlin Museum.)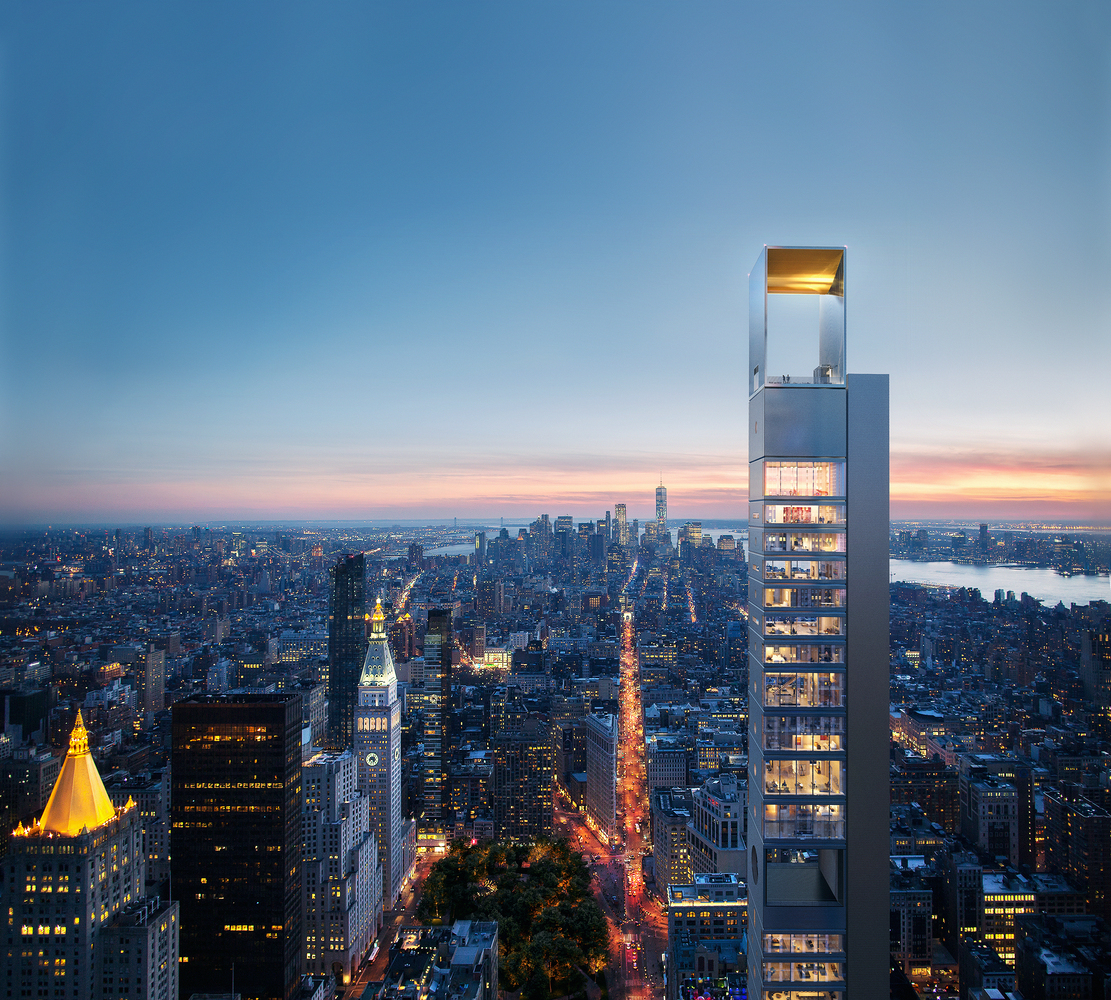 According to filing reports, 262 Fifth will contain a duplex unit that takes up the entire fifth and sixth floors. Single-unit floor-throughs are planned between floors 7 and 36, while more duplex units apartments are planned for floors 38 through 45. Amenities will include a pool, gym and outdoor area on the fourth floor.
Scaffolding has already gone up around 262 Fifth. Take a look: