There's world of difference between an apartment with laundry in the basement and one with a washer and dryer in-unit. Likewise, having access to common outdoor space can't hold a candle to enjoying your very own patio or balcony.
When you stumble upon an apartment that has private outdoor space and private laundry, you've found a real treasure — a city perch with the amenities of a suburban spread. When you find one for under $800K in NYC, you've found a holy grail. And they're out there. Here are 10 apartments in Brooklyn, Manhattan and Queens with private outdoor space and washers and dryers in-unit.

SPACE: 1 bedroom, 1 bathroom, 766 square feet
PRICE: $649,000
NEIGHBORHOOD: Crown Heights
HIGHLIGHTS: Not only does this home come with a washer and dryer, but they come inside their own laundry room. So extravagant! The listing price of $649,000, however, is anything but extravagant for NYC. Other perks of the apartment include a central location in Crown Heights and a private terrace with classic Brooklyn views of ivy and brick.

SPACE: Studio, 1 bathroom
PRICE: $550,000
NEIGHBORHOOD: Park Slope
HIGHLIGHTS: "Who needs private outdoor space when you're close to the park?" is what people who don't have private outdoor space say to comfort themselves. At this lovely studio on a tree-lined block in Park Slope, you can have both private outdoor space and proximity to Prospect Park. It's literally half a block away. The brand-new kitchen and stacked washer and dryer only sweeten the deal.

SPACE: 1 bedroom, 1 bathroom
PRICE: $680,000
NEIGHBORHOOD: Greenpoint
HIGHLIGHTS: This 1-bedroom condo offers both a common roof deck and private outdoor space in the form of a 90-square-foot balcony. The balcony is big enough for outdoor furniture set, so chances are you'll rarely bother with the roof deck.

SPACE: 1 bedroom, 1 bathroom, 938 square feet
PRICE: $625,000
NEIGHBORHOOD: Forest Hills
HIGHLIGHTS: In Queens, you can get a huge apartment with private outdoor space and a washer and dryer in-unit, plus just about every other amenity you could ever want. Doorman? Check. Pet-friendly? Check. Gym? Check. Private storage? Yes, indeed. The only downside is that it's a hike to the nearest subway. But why would you really have to leave?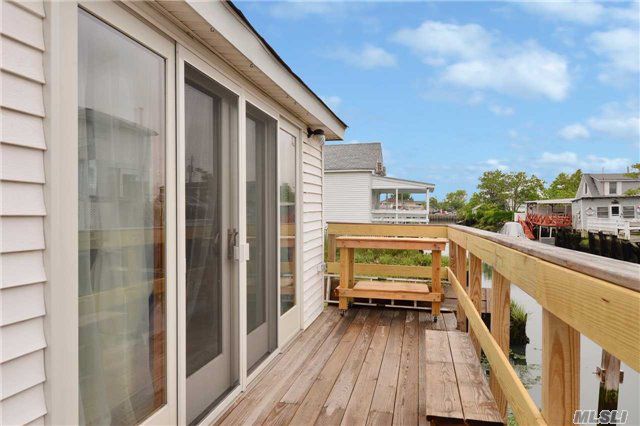 SPACE: 2 bedrooms, 1 bathroom, 600 square feet
PRICE: $285,000
NEIGHBORHOOD: Ramblersville
HIGHLIGHTS: Your outdoor space at this Hamilton Beach bungalow is pretty much right on the water, making it a rare New York City find. The deck overlooks an inlet that feeds into Jamaica Bay. Listed for a song, this single-family home will let you cash in your savings on some jet skis — maybe even a yacht. It comes fully renovated, with a washer and dryer hookup, so you can throw your towels in after returning from day on the water.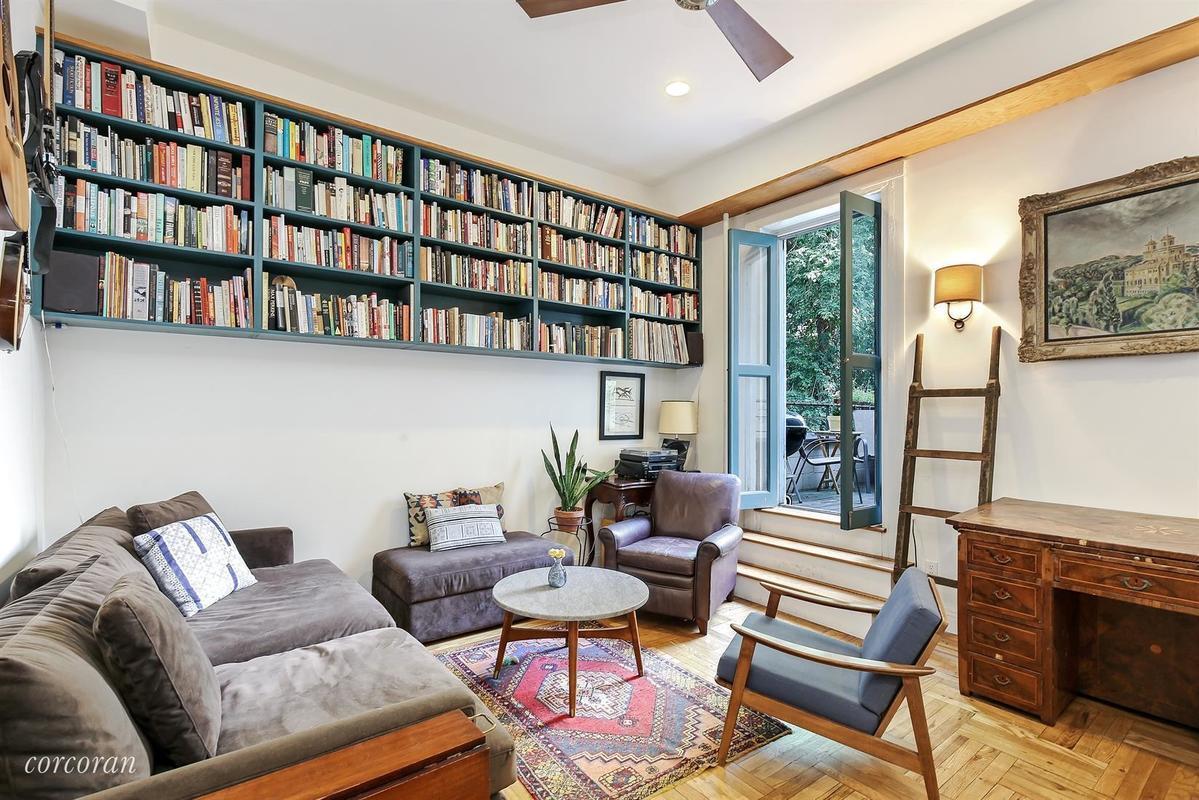 SPACE: 1 bedroom, 1 bathroom
PRICE: $785,000
NEIGHBORHOOD: Fort Greene
HIGHLIGHTS:  This place is the perfect brownstone Brooklyn package. Located on the parlor floor of a large brownstone, the co-op comes with a renovated kitchen, high ceilings, built-in bookshelves, a washer and dryer in-unit, and a lovely little terrace overlooking the charming gardens of your Fort Greene neighbors.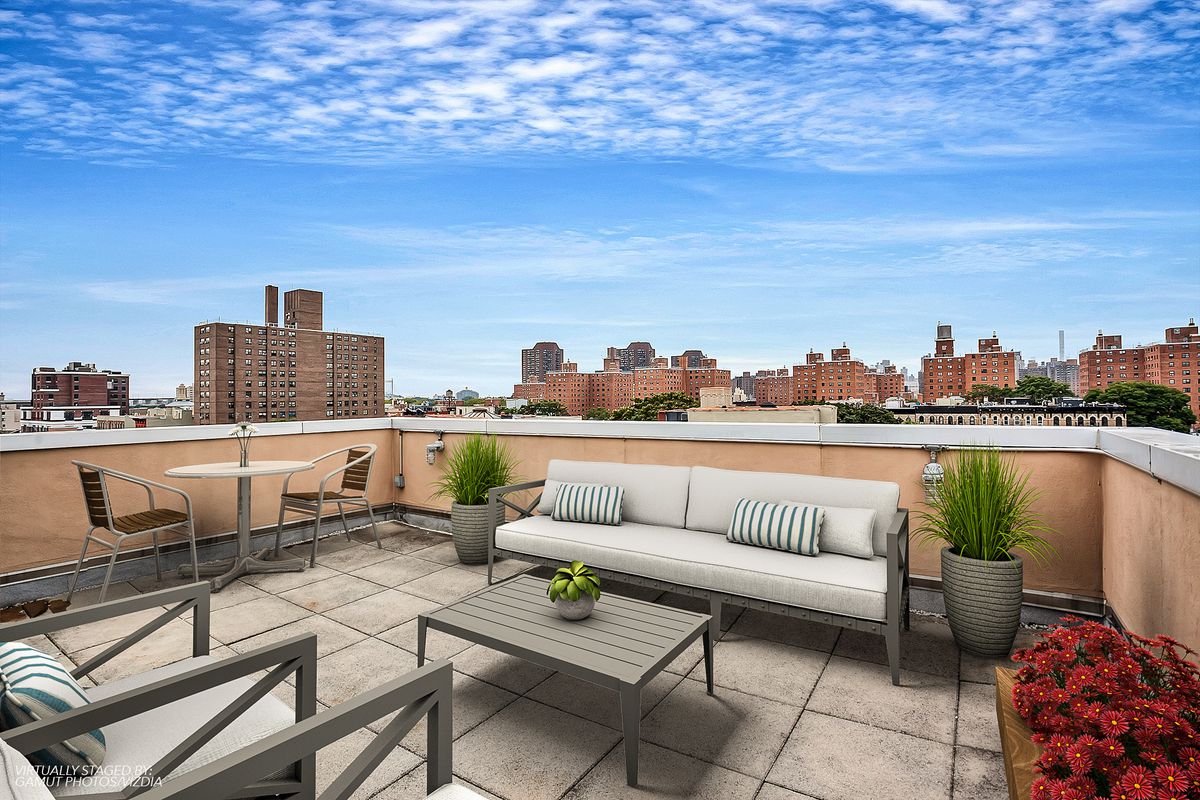 SPACE: 1 bedroom, 1 bathroom, 860 square feet
PRICE: $800,000
NEIGHBORHOOD: East Harlem
HIGHLIGHTS: The most expensive listing to make this roundup, not surprisingly, is in Manhattan. While $800K is not nothing for a one-bedroom — even if it does have private outdoor space and an in-unit washer and dryer — this East Harlem apartment is a great deal. You get a 324-square-foot private roof deck with not another tall building in sight to block your view, plus wraparound, floor-to-ceiling windows and a huge kitchen with all new appliances and finishes.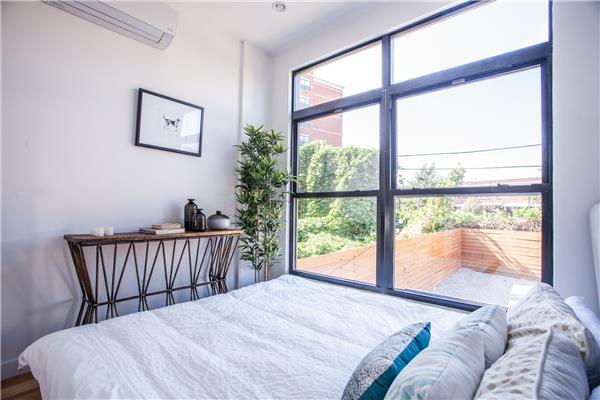 SPACE: 3 bedrooms, 1.5 bathrooms, 1,318 square feet
PRICE: $799,000
NEIGHBORHOOD: Bushwick
HIGHLIGHTS: In Bushwick, you can land a real family home for under $800K. Not only do you get 700 square feet of private outdoor space and a washer and dryer, but 3 bedrooms, two floors of living space, and some nice building amenities, too.

SPACE: 2 beds, 2 baths, 1,147 square feet
PRICE: $625,000
NEIGHBORHOOD: Rockaways
HIGHLIGHTS: This condo in the Rockaways is the closet thing you'll get to Miami Beach in the five boroughs. The private terrace offers straight-on views of the beach and the best of the Rockaways people-watching scene. The interior of the apartment is all light and airy and sleek — just as it would be in SoBe.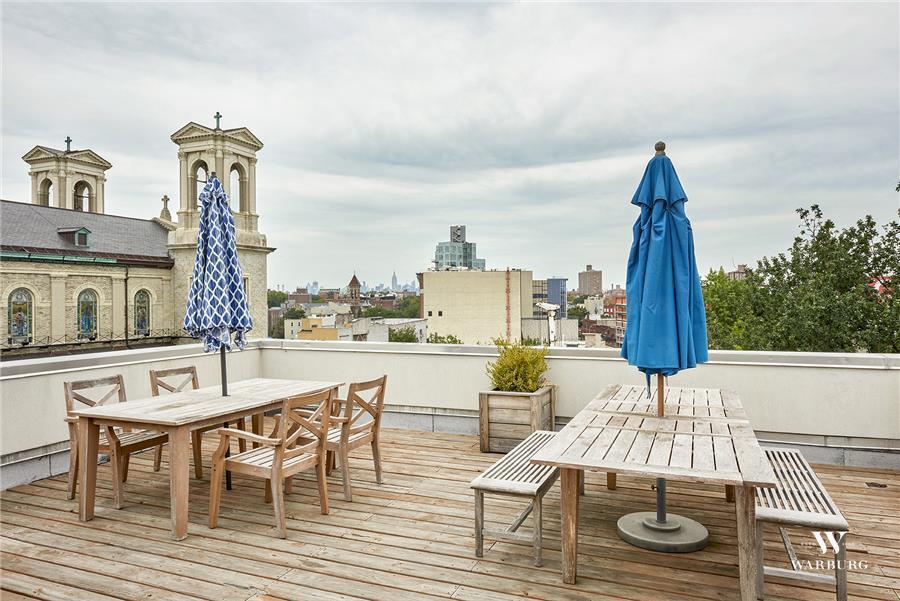 SPACE: 1 bedroom, 1 bathroom, 691 square feet
PRICE: $749,000
NEIGHBORHOOD: Prospect Heights
HIGHLIGHTS: This condo comes with both private outdoor space and a common roof deck. The picture above is of the roof deck, which offers amazing views, juxtaposing Brooklyn low-rises and church steeples against the full spread of the Manhattan skyline in the distance. The unit's private balcony is just off of the living room, and would make for a perfect place to have breakfast if you don't feel like schlepping your cereal bowl and coffee up to the roof.
Related