Lofts are synonymous with cool in NYC. The classic loft is a former industrial space converted into an apartment. Units like these typically have high ceilings and huge windows, making them irresistible to many New Yorkers. But there's plenty of new construction that mimics the wide-open space and airy feeling that a classic loft provides. Here are five NYC lofts to rent across Manhattan, Brooklyn, and Queens. Hurry, these popular spaces go fast. Each one on our list is $3,500 or less!
Manhattan Rentals Under $3,000 on StreetEasy Article continues below
We kick off our tour of NYC lofts for rent near Bryant Park. Set in a former department store, this popular "loft within a loft" spans 687 square feet. If you're under 5-foot-9, that upper-deck sleeping area will suit you fine! The main living space offers hardwoods, high ceilings, a remodeled kitchen with a dishwasher, and central air. The home is pet friendly, too! Rachel Berger at Masonic Realty is the listing agent.
View Listing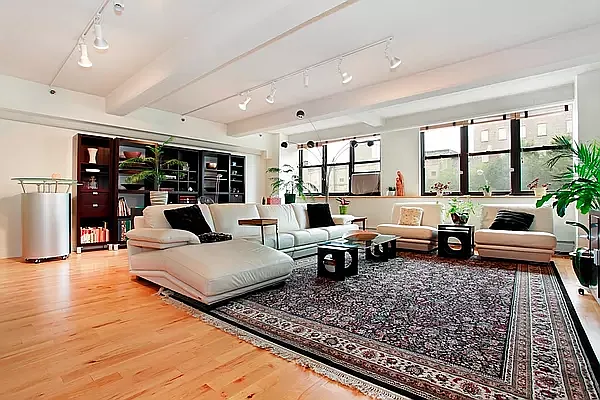 What lucky renter will snag this awesome 1,200-square-foot loft? The prime, Prospect Heights 1-bedroom is part of the amenity-rich Newswalk condo development. Check out that wall of windows and the mammoth living area! Your friends will ache with envy. Dishwasher, hardwoods, excellent storage, washer/dryer hookup, and yep, the building is dog-friendly. This is a great catch. Wassim Fakhereddine at Corcoran is the listing agent.
View Listing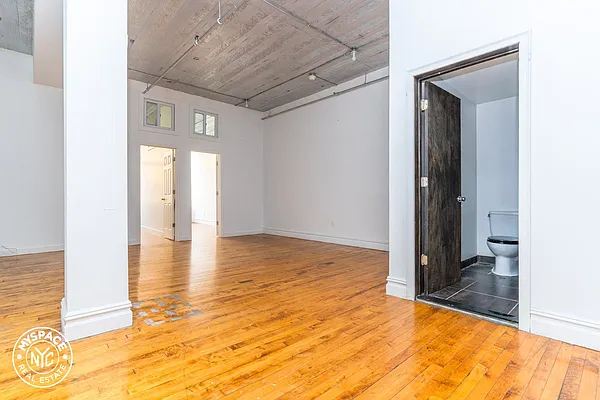 Authentic to the max! This East Williamsburg loft is the epitome of old-school NYC industrial conversions. Set in a former yarn factory, this place delivers oceans of space including 2 bedrooms and a main living area ready for art projects, a work-from-home office, or party central. Take the freight elevator home! Christian Dosamantes and The Gold Team at Myspace NYC Realty are the leasing agents.
View Listing
Queens Rentals Under $3000 on StreetEasy Article continues below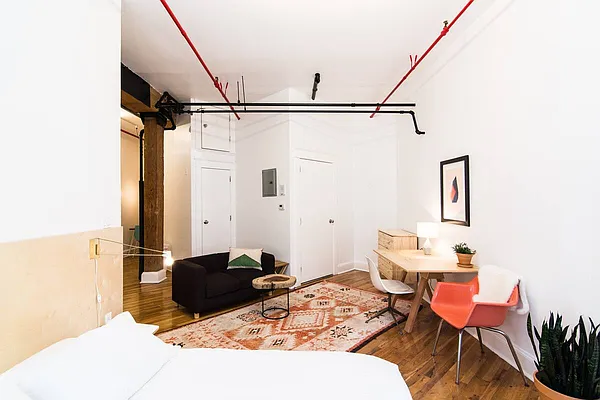 This 600-square-foot loft sits in an old cork factory in Greenpoint. Hardwoods, exposed brick, and the requisite high ceilings give it the right vibe. The remodeled kitchen offers a dishwasher and plenty of cabinet space. With city views and central air, it's a nice perch near McGorlick Park and plenty of restaurants and watering holes. Dana Schneider at Dreamspace Realty is the listing agent.
View Listing
Brooklyn Rentals Under $3000 on StreetEasy Article continues below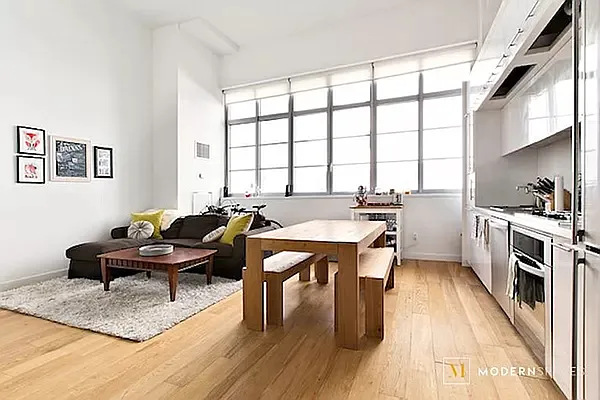 Last stop, Hunters Point. This 730 condo conversion is another authentic loft in Queens. Hence the building name Arris Lofts! Sliding doors in this amazing residence creates a private bedroom or an office space. A Euro-style kitchen offers a dishwasher, in-unit washer/dryer, central air, hardwoods, and a wall of windows make it bold and user-friendly. Available mid-March. Reach out to listing agent Kenneth Lee at Modern Spaces.
View Listing