Yes, you read that correctly! To be clear, these NYC townhouses under $1M aren't exactly in the West Village, or even in Manhattan. But Brooklyn, Queens, and Jersey City offer the opportunity to own an entire townhome for far less than Manhattan prices. (And we mean far less.) If you're looking to get a lot more for your money, say hello to five potential new dream homes.
NYC 2-3BR Homes Under $1M on StreetEasy Article continues below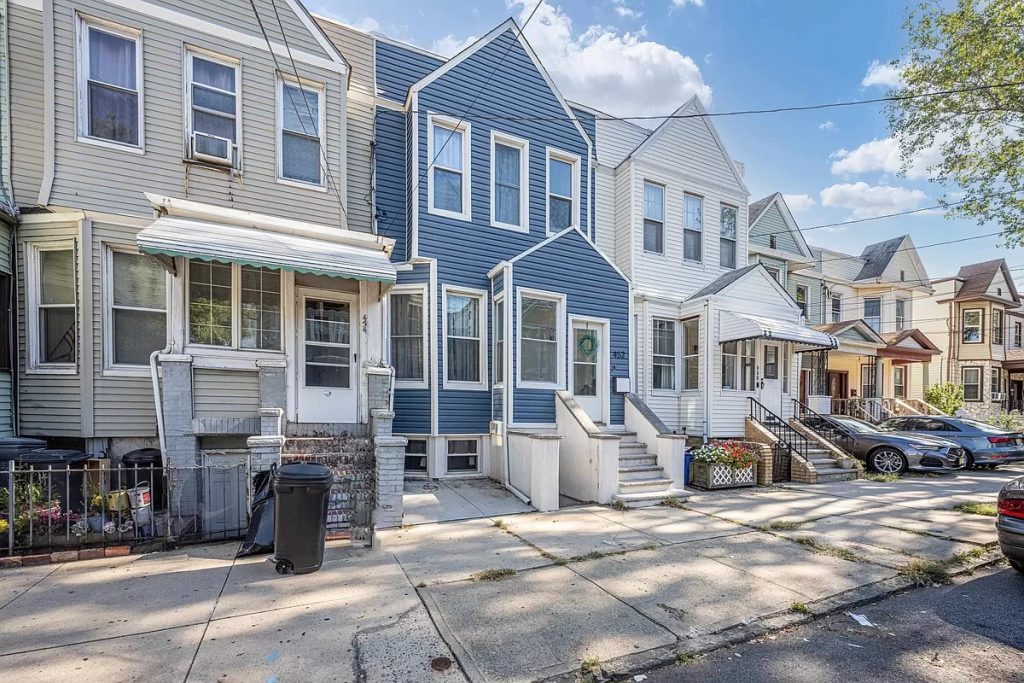 We begin just across the river from NYC in Jersey City. This townhouse under $1M is full of high-tech features, like the Google Nest suite and smart lights. The design is up-to-date, too, with a huge and modern kitchen. The main floor has a super-open layout, as does the full basement. Plus, there's a spacious, fenced-in backyard complete with a deck! And it's less than a mile from the PATH train.
View Listing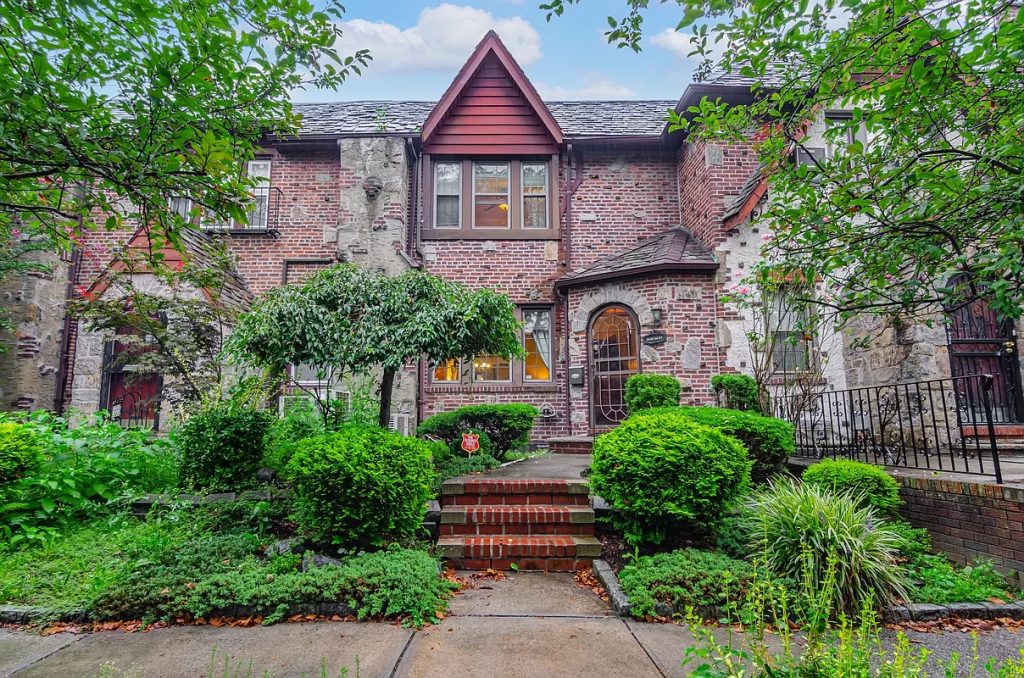 Wow! Our next NYC townhouse under $1M is a Tudor gem in the Flushing, Queens, neighborhood of Murray Hill. (Not to be confused with Manhattan's Murray Hill area.) The kitchen is gorgeous and fully loaded, with a wine rack and abundant cabinet space. And there's a finished basement with a family room that exits out to the backyard and patio. Also in the backyard? A separate garage, perfect for your car — or your pottery studio.
View Listing
Queens Homes Under $1M on StreetEasy Article continues below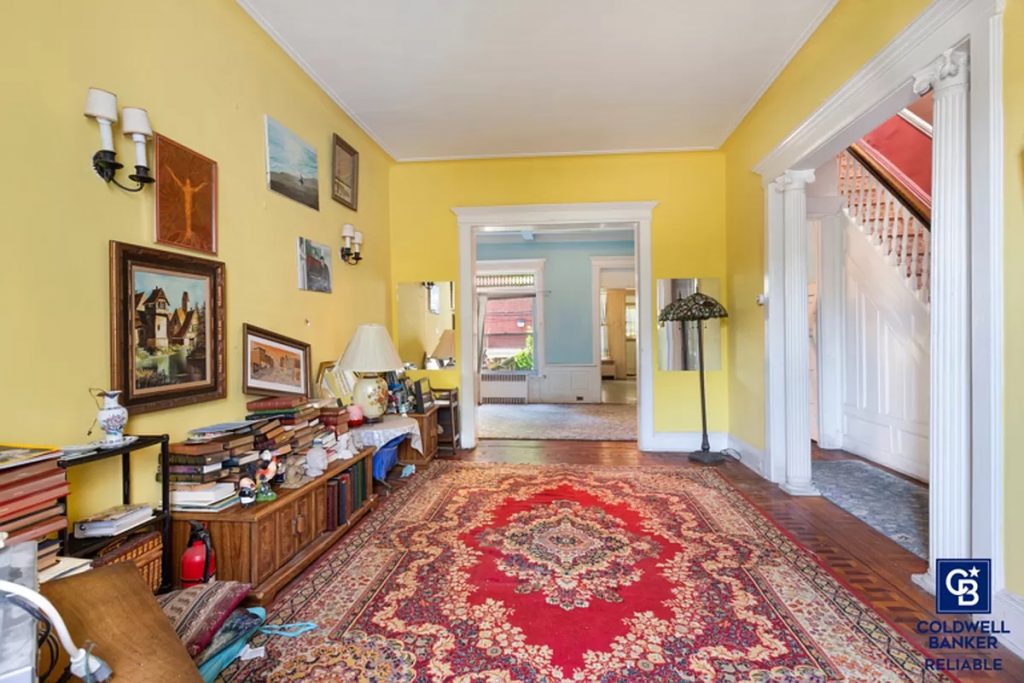 Here's an NYC townhouse under $1M that's full of classic prewar charm. The living room, shaped by the barrel-front design of the house, boasts columns and ornate moldings. The hardwood floors are fabulous, and the dining room features an amazing coffered ceiling. The kitchen is definitely dated, but this 1,400-square-foot house could truly be a canvas for your dream house. There's a backyard, too!
View Listing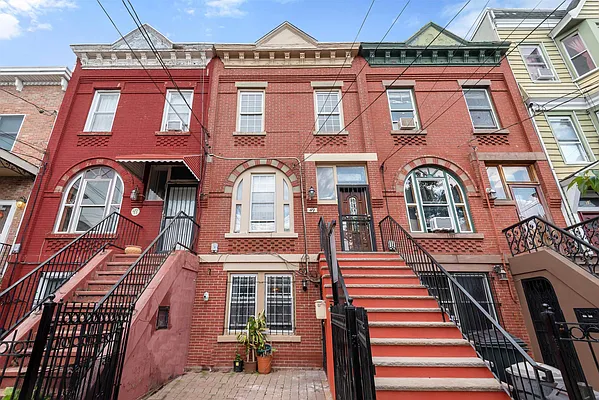 This historic Jersey City townhouse has an added bonus. There's a rental unit on the top floor, with an owner's duplex below. Hello, rental income! Or, combine the units into a single-family stunner. Either way, you get great exposed brick walls, fireplaces, and more. In addition, there's over 1,000 square feet of backyard space ready to become the private garden of your dreams.
View Listing
Brooklyn Homes Under $1M on StreetEasy Article continues below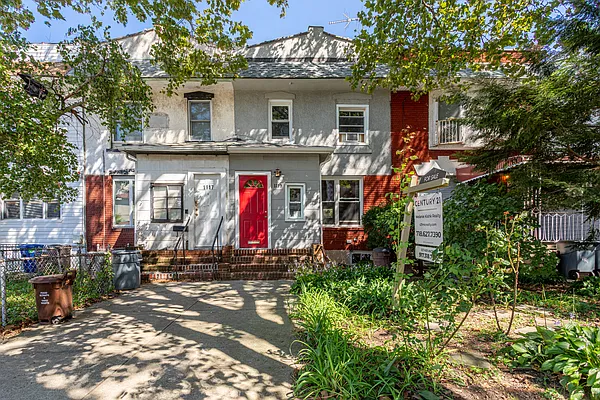 Last but not least! Our final NYC townhouse under $1M is a move-in-ready single-family in Midwood. It has a vintage-chic feel, especially in the kitchen, where you'll find red countertops and a cool antique stove. The dining room and living room maintain a nice flow thanks to a large archway between them. Plus, there's a backyard with a patio perfect for entertaining. And it's close to the B and Q trains, too.
View Listing