A Fifth Avenue duplex with Central Park views just had a massive price reduction.
The Lenox Hill co-op has held the top spot for the most expensive sales listing on StreetEasy for quite some time now, and even after its massive 20 percent price cut, it's still at the top of NYC's most expensive apartments. At 12,000 square feet, it is the 23rd largest property currently listed for sale on StreetEasy.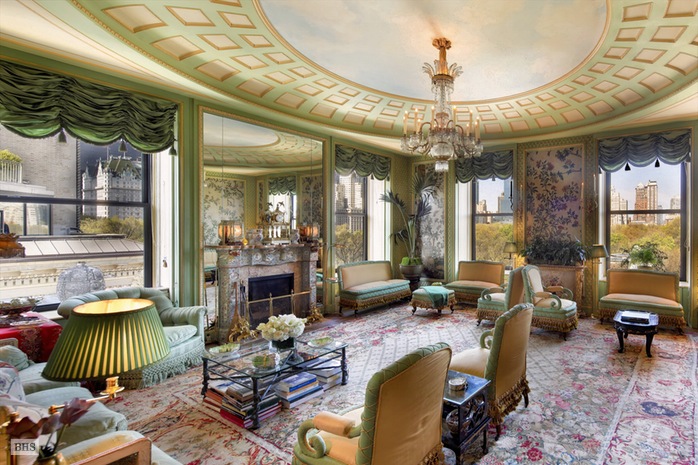 Since hitting the market back in April, the price has been reduced for the first time from the original listed price of $120 million to $96 million. The seller is Susan Penn, widow of John Gutfreund, the former head of Wall Street investment firm Salomon Brothers. The Real Deal reported that the couple bought the 20-room co-op in the 1980s and that Penn put the apartment on the market following Gutfreund's death in March.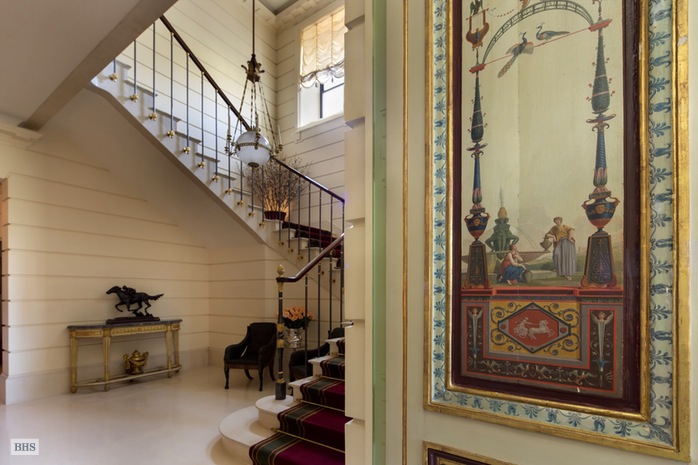 Built in 1931 by renowned architect Rosario Candela, the co-op building is full of high-rolling residents, including Wall Street execs, a Tony Award-winning Broadway producer, a part owner of the New York Giants and an oligarch, to name a few.
Even in the world of New York real estate where the word "expensive" reaches a whole new level, a $24M price reduction is kind of insane. Let's look at it in terms of New York City real estate and see what you could get for the amount this apartment was reduced:
A five-story, five-bedroom townhouse in the West Village with three terraces and a garden.
A six-story, seven-bedroom townhouse on the Upper East Side with an elevator and a garden.
A three-bedroom, 2,761 square foot condo overlooking Central Park.
A 5,985 square foot four-bedroom penthouse in Tribeca.
The entire 7,500 square feet of the 26th floor of a condo on Riverside Boulevard.
The list goes on. But, mo' money, mo' problems…right?